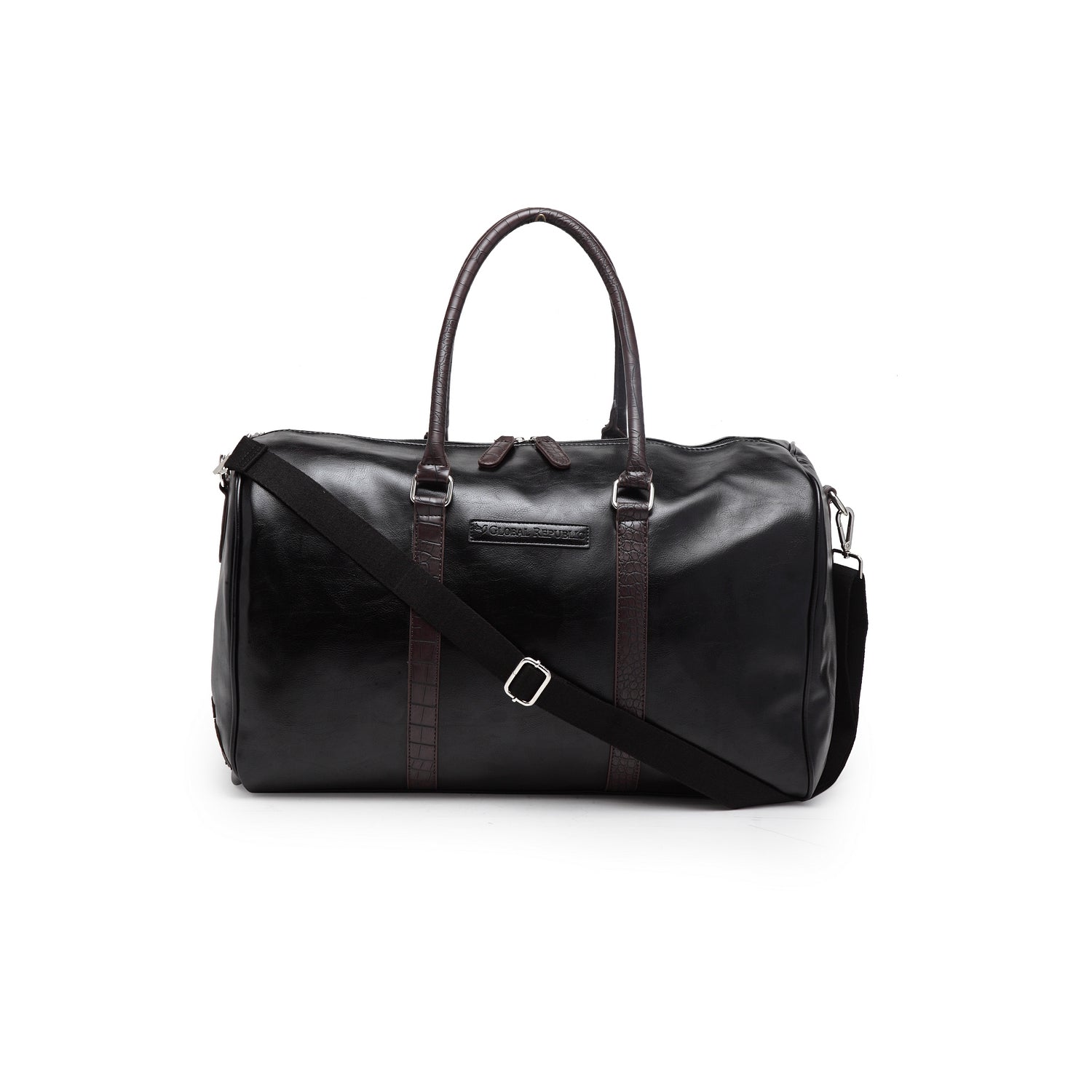 Travelling Duffle Bag (Black, Brown and Tan) - PU-Leather (19X11X9)
ThisPerfectDuffle bagfor travel, sports and recreation!
PU Leather: The use ofPolyurethane Leather makes this bag very light, waterproof and resistant to sunlight! This makes it highly durable and travel friendly while the leather look and feel makes it super classy and stylish!
Canvas Strap: The addition of an extra strap makes it easy to carry as a shoulder bag/ hand bag or back pack!! The strap is sufficiently broad to not concentrate the pressure of a heavy bag on one part of your body, making it all the more ideal for travel!
Spacious: Given it's size, it is super roomy and storing and carrying multiple items is easy.
Colours: The colour options are standardised to the three basic colours. This ascertains that the bag goes with every outfit you wear, while still maintaining it's rich feel!
Great
As expected its really nice.
Awesome
Love it. Comfortable and stylish.
Love the Fabric
Fabric and Quality of products are awesone