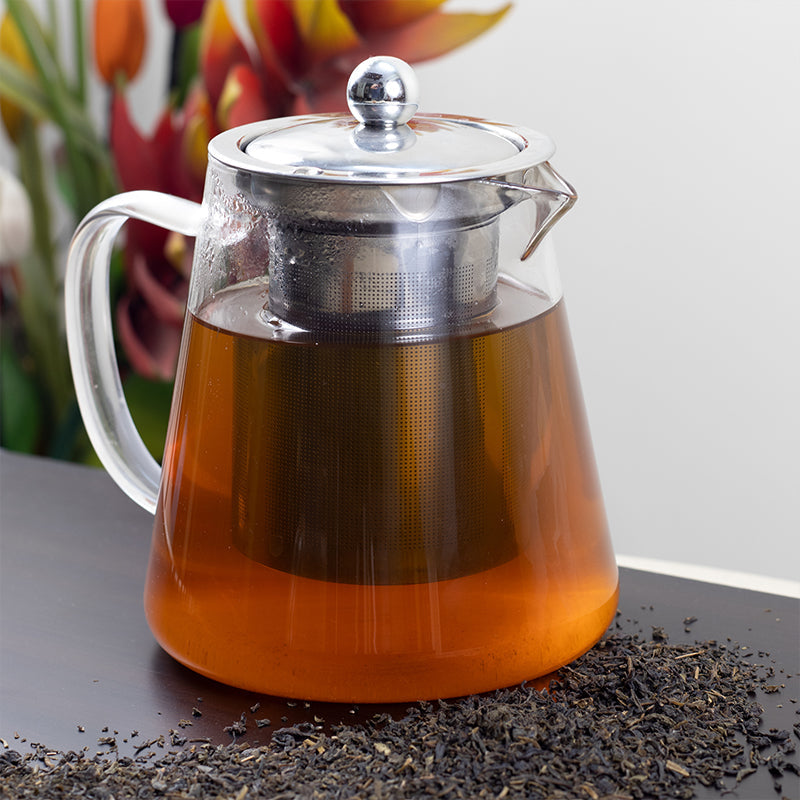 Transparent Glass Tea Pot with Infuser
Size:
Free Size
Uses & Features
Glass Teapot is a premium quality tea infuser designed to infuse your tea in water.
Made of premium-quality and can be used on a conventional stove, induction stove or in a microwave.
The infuser has a capacity of 3-4 cups of tea and in a single steeping.

The teapot comes with a sturdy handle to pour the tea hassle free.

The product is microwave safe.