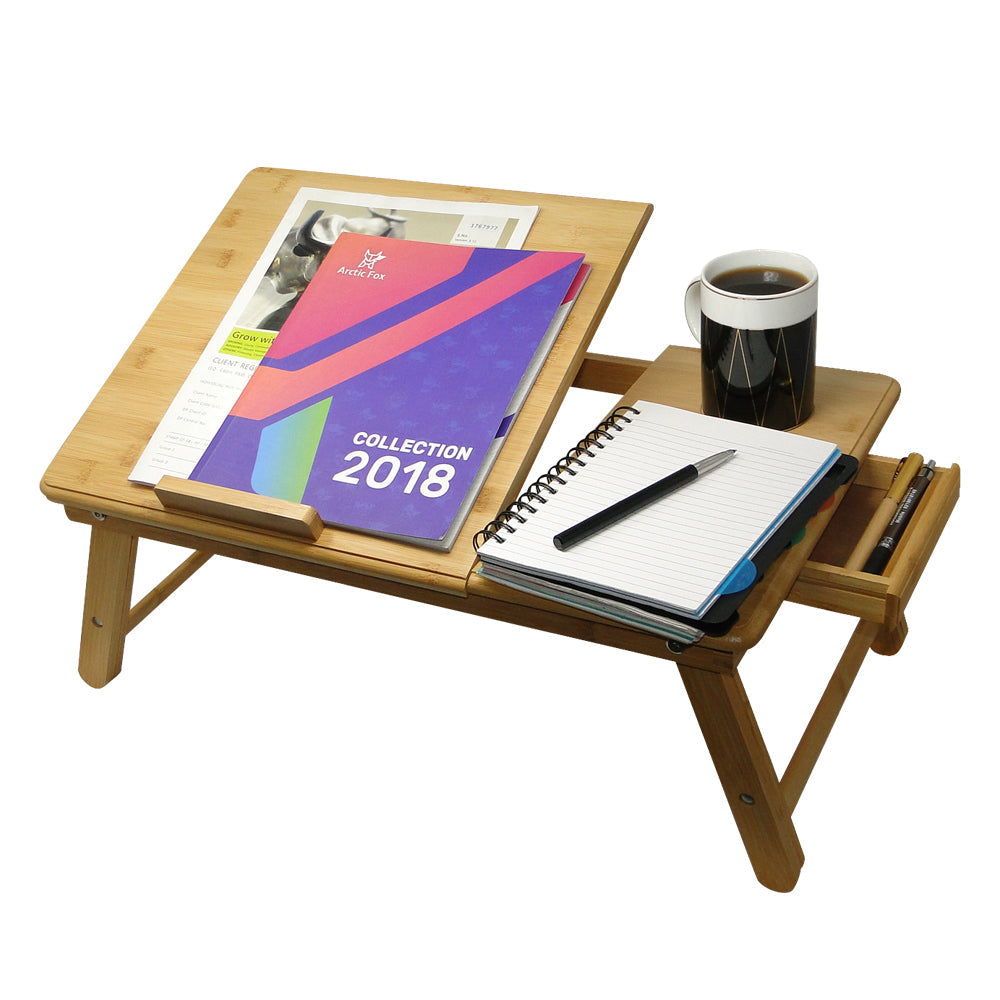 Adjustable Bamboo Wood Laptop/Study Table with Ventilation
Offer : Save Rs 1000 on Laptop Table
Limited Time Offer - No Coupons Required
USP:
Bamboo: It is made of bamboo wood. Say no to plastic and yes to the environment.
Water Resistant: Donƒt worry about spilling your coffee or tea.
Place for your mug:Because that is an absolute essential.
Avoid overheating: Fan spaces on the top will keep your gadget as cool as you would look with this table!
Drawer: Chargers, pens, papers, sticky notes. We got you covered with a 15*11*2CM drawer to store it.
Adjustable: Adjust the height by increasing incline and elevation. Suitable for kids and adults.
With reducing workspace at home, this laptop table is your portable desk!! Sip your morning coffee while checking your mails, let your children play their games during the day, catch up on those e-modules in the evening and use it for reading at night. Use the side drawer to keep your daily notes, keys, pens, etc.
It also comes with adjustable height. This multi-function folding laptop table can be used as a portable laptop table, laptop holder, iPad & tablet holder! It is expertly crafted with utmost care and precision so that you can work on it comfortably. Suitable for car and traveling purposes. Perfect for the sofa, the bed, the car, the floor, and everywhere else you might want to work when youƒre reading, writing, eating, surfing, or drawing. Get one for yourself and make work fun.

Itƒs not just a table. Itƒs an experience.
Style no.: LH395
Color: Brown
Size: MIN. 54*35*20, MAX. 54*35*25
Material: Bamboo WOOD
Usage: Multi Purpose