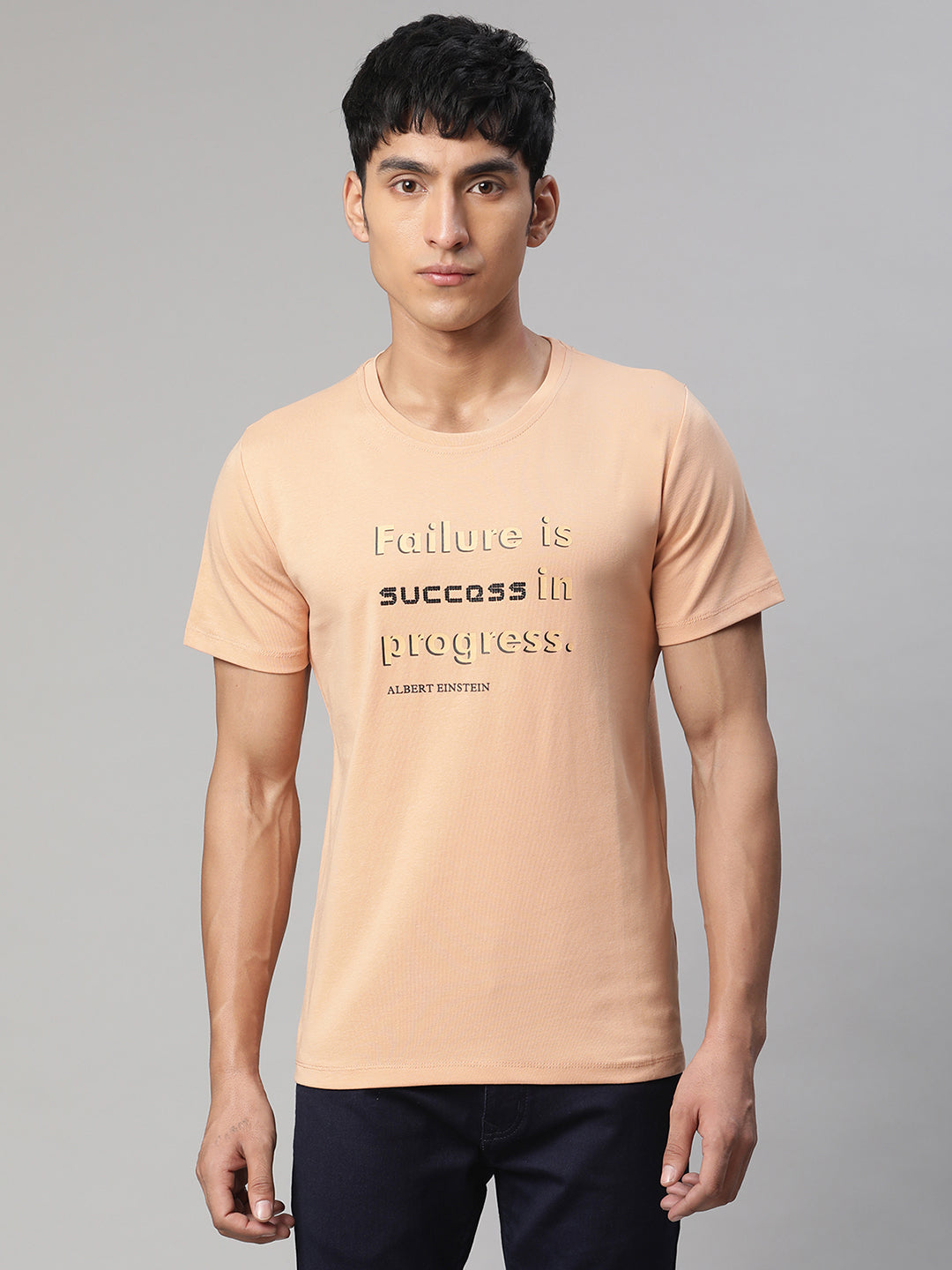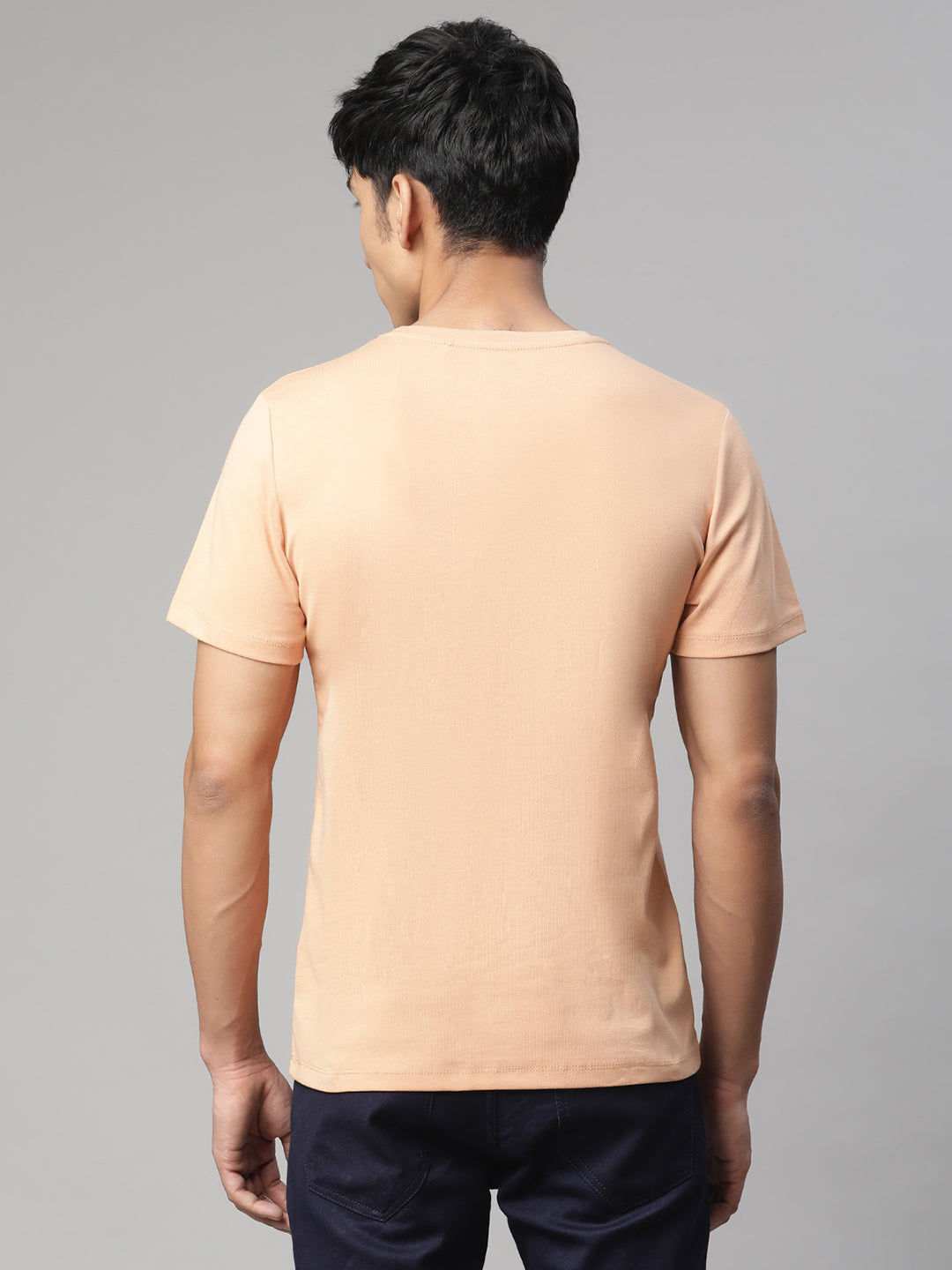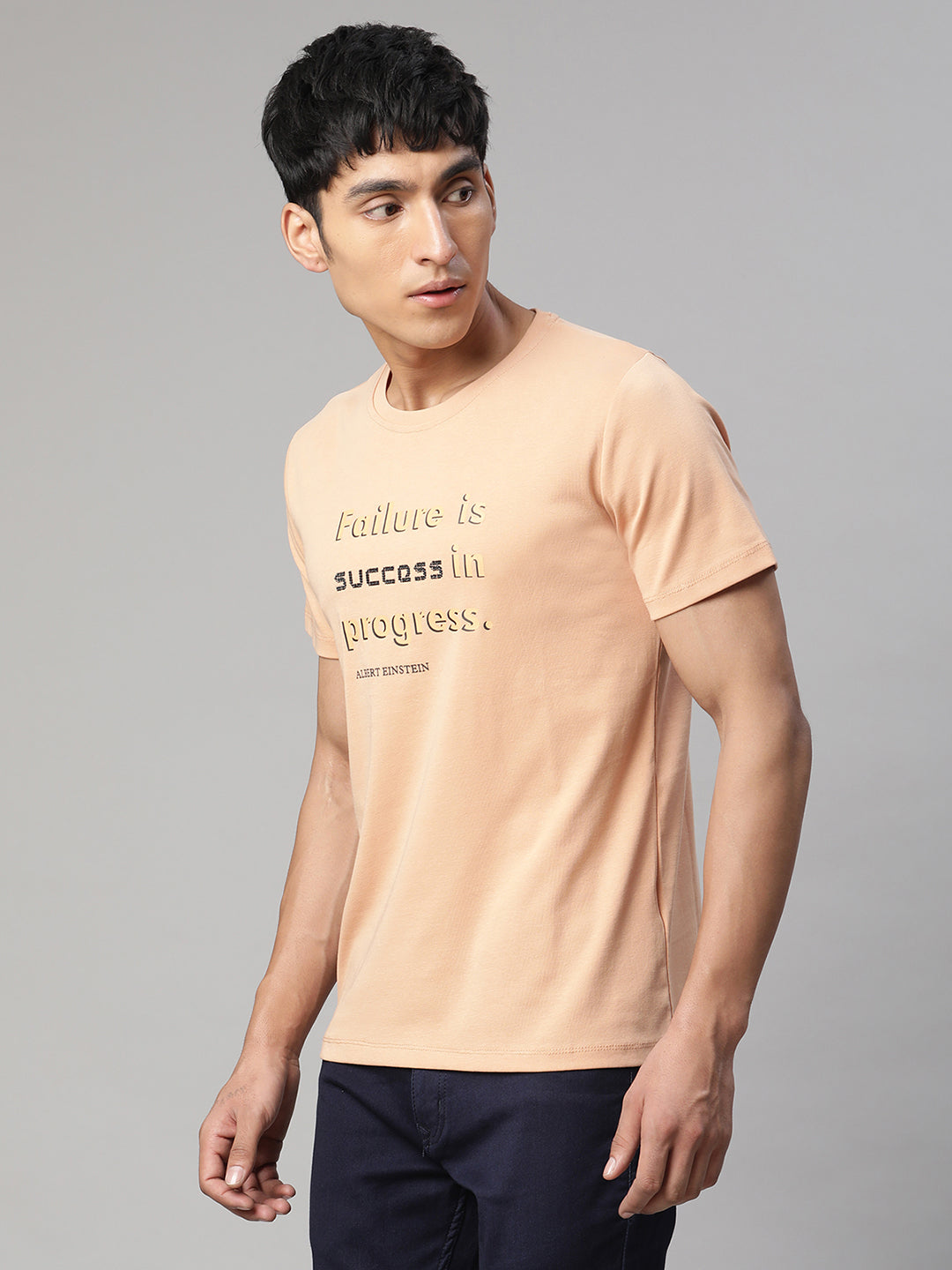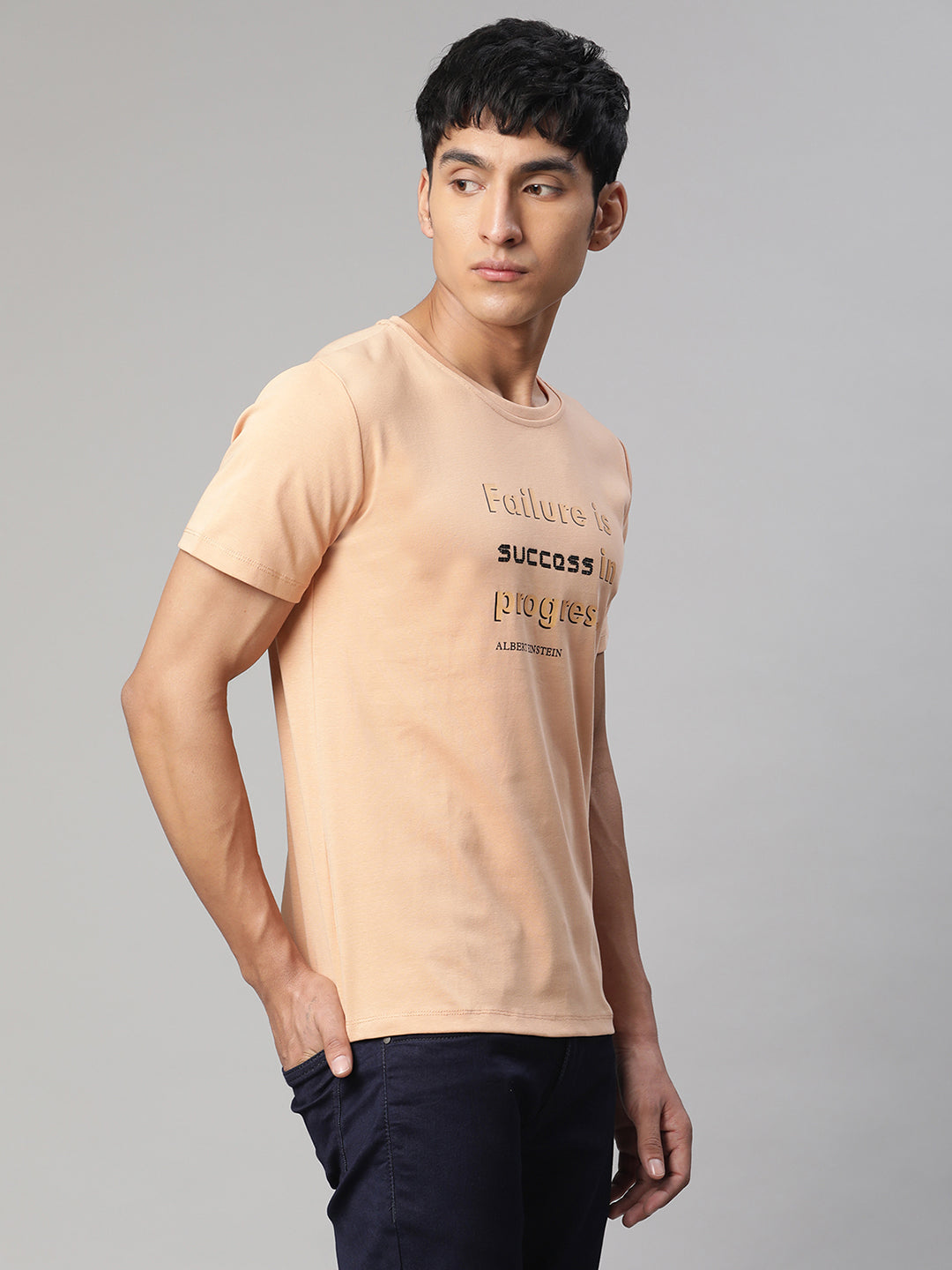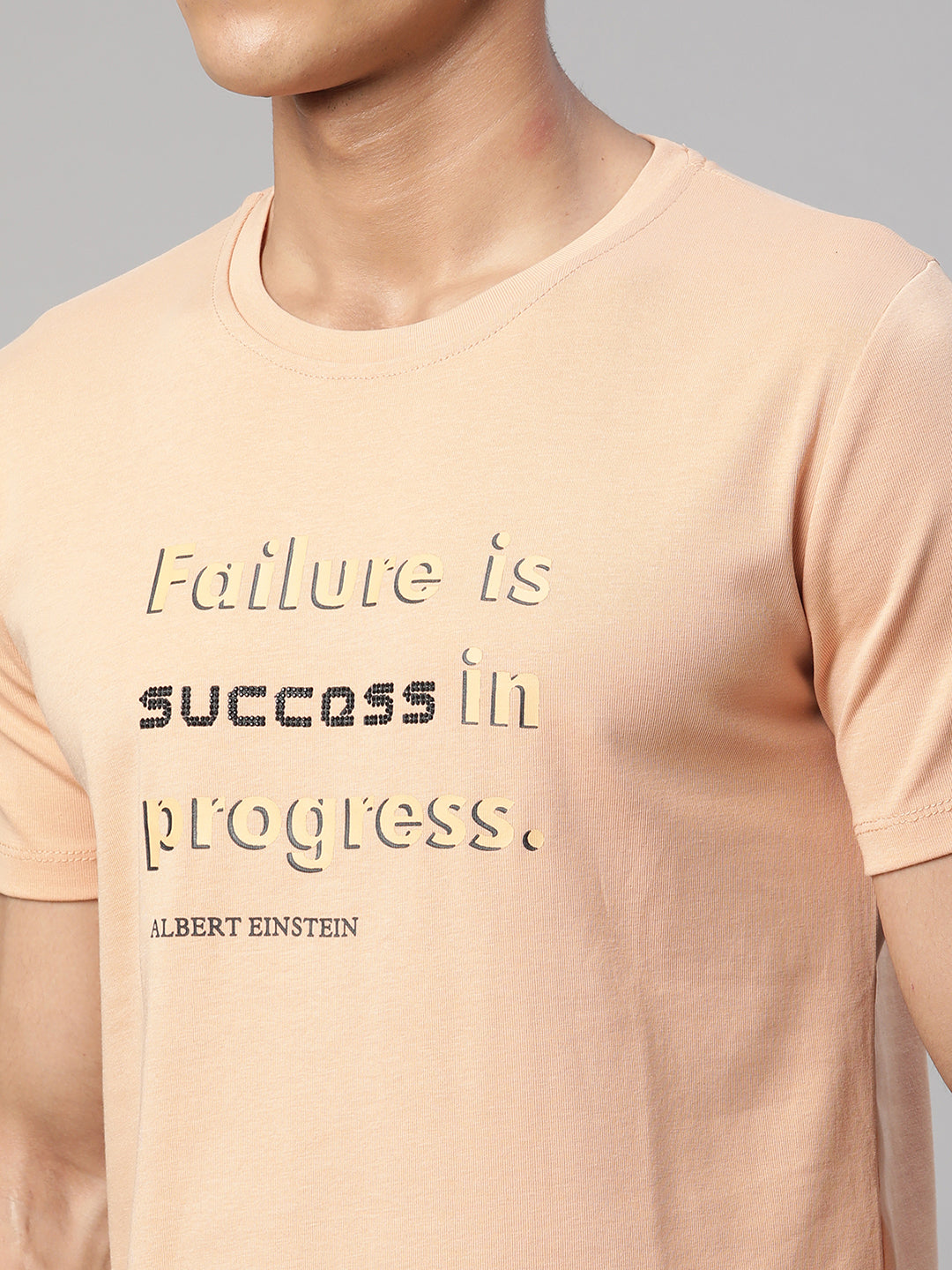 Men Peaches Alpha Printed T-Shirt
size:
XL
Styling views & Features -Men Alpha printedPeach Hosiery T-Shirt with super comfort and in trendy color you can pair it with denim & short, can wear it as casual attire also,has a round neck, and short sleeves.
Regular Fit
Accented by the tipping along the collar and sleeve hems, this classic T-shirt makes for an endlessly preppy and versatile casual wear option.

Neck:CollaredNeck

Sleeve Style:Straightsleeves

Sleeve Length:3/4lengthSleeves

Fit:Straight-Fit

Fabric:Hosieryfabric

Color and pattern:Peach& Solid fabric.

Hem Length:ThighLength

Occasion:Casual wear

Styling Tips:Pair it with jeans, or shorts,and casual shoes or Chappals.

Care Instructions:GentleMachine Wash & Hand Wash,Do not Bleach.

Country of origin:India
Very comfortable.
The material is soft and it's very comfortable to wear colour is same as shown in the picture.