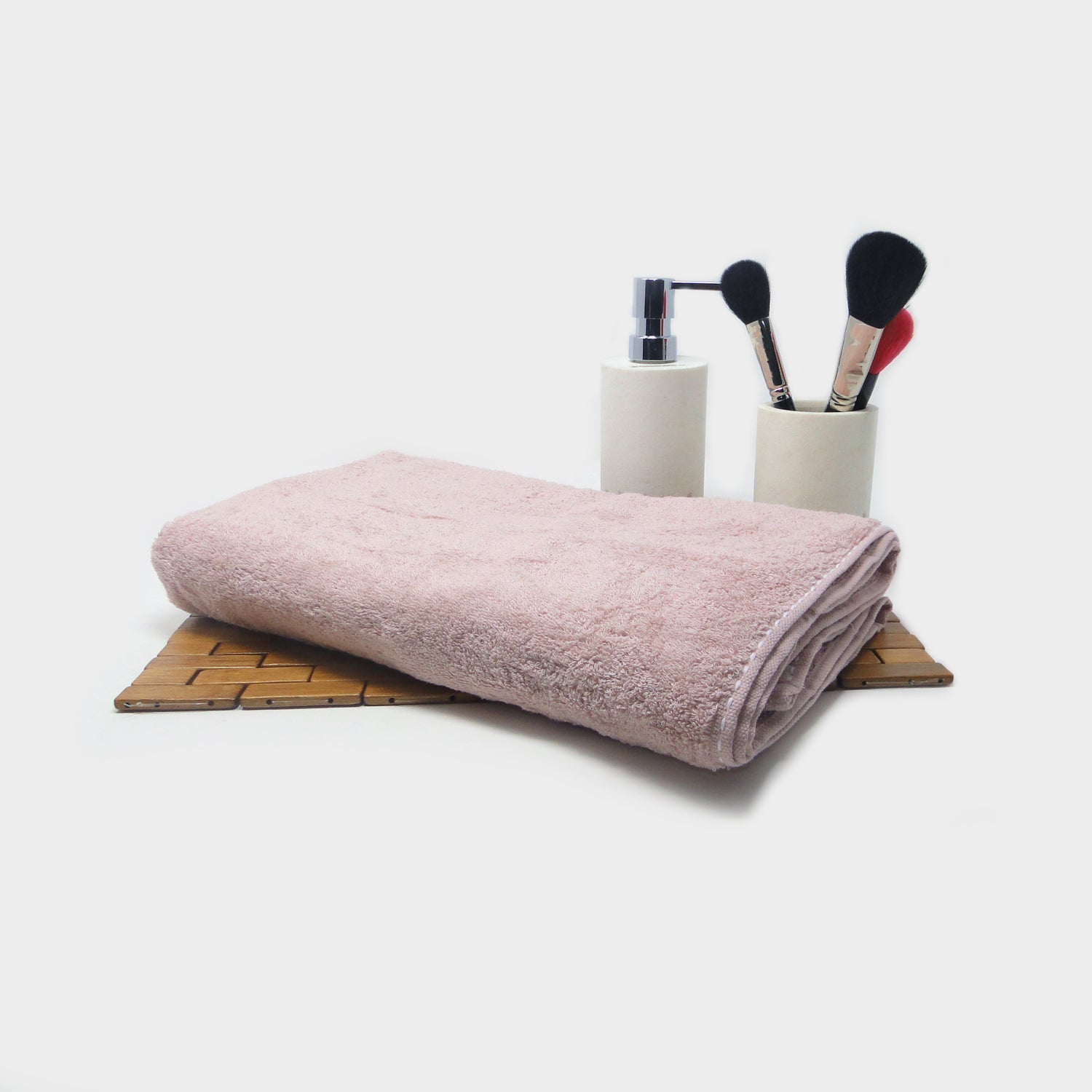 Onion Pink Super Absorbent Bath Towel (70x140)
Size:
70*140
Style no.:3623
MRP:1699
Color:Onion Pink
Size: 70*140
Dimensions: 70*140 cm
Material: 100% Cotton (Terry)
Usage: Bath Towel
USP: Luxurious and highly absorbent these super soft, super dry plush towels in the bold and vibrant grey & Blue color are professionally hemmed by experts to ensure durability, fade resistance and zero twist. They are not just the towels you need, but also, the towels you deserve.
Description:
100% cotton

- These super soft plush towels are composed of pure cotton. Experience the softest cotton with a silk like texture against your skin.

Comfort and Durability

- These breathable towels are skillfully woven to give you the most exquisite, posh and durable material.

Fade Resistance

- Using natural, non-chemical dying techniques, we ensure that even repeated washes will not dull the colors.. Peaked color fastness ensures that the towels stay new!

Durable

ƒ We pay a lot of attention to finishing. To enhance your experience further, these elegant towels are finished with wide, plain woven tape borders.

Chemical free

ƒ Every inch of the towel is expertly treated with care and washed before it reaches you. Chemical -free towels with silk like texture makes it an essential for your sensitive skin and your babyƒs.

Zero Twist

ƒ Made by professionals using zero twist spun yarn, the material feels extraordinarily soft and fluffy while providing a shorter drying time! Zero twist cotton towels are lighter than a cloud, softer than a cloud, and easily portable.

Bio-Polish Treatment-

An anti-lint treatment is done to reduce the lint, the loose fiber that comes to the surface when rubbed.

Bold check

- The signature bold and beautiful checks for the bold and beautiful you, adding vibrance and color to your bathroom.
Care instructions:
Home washable

Wash dark colors separately

Do not bleach and tumble dry.

We guarantee 100% Customer Satisfaction- We are confident you will fall in love with our towels, but, if you donƒt, we will work with you and make it right.