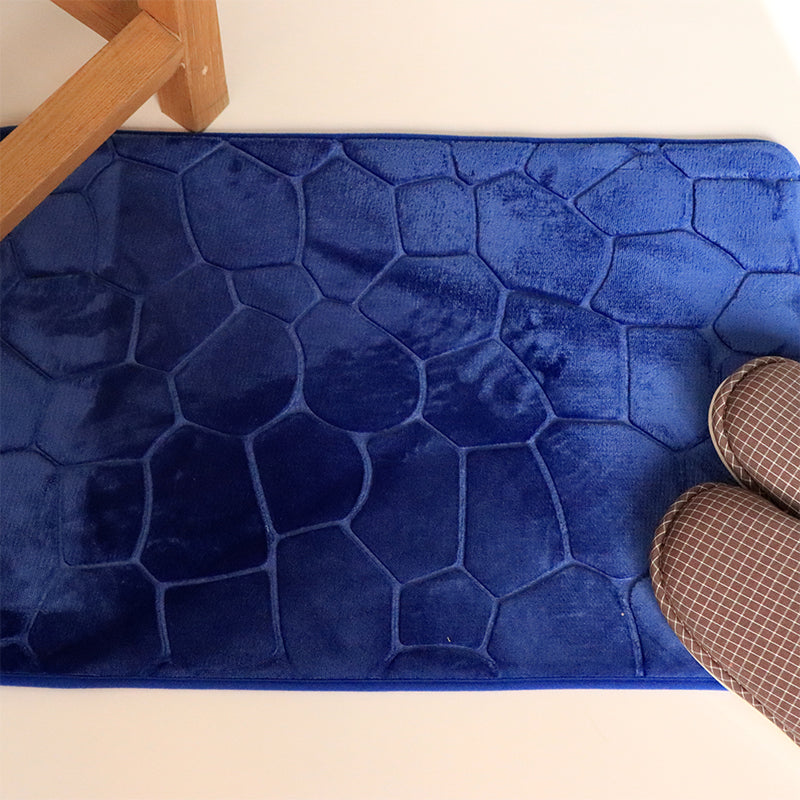 Royal Blue Antislip Bath Mat (45X75)
Size:
Freesize
Everyday use bath mats which are highly absorbent and are made out of super comfortable material with a beautiful design and texture.
Material: Made
with 100% superior-grade polyester microfiber to
ensure that the mats are highly absorbent.
Size: 75*45 cm
Design:Beautiful mosaic design and finish for the extra softness and high absorbency.

Benefits
: All the pieces are treated with care and washed before they get delivered to your door step. It has anti-slip property for your safety and it also adds the perfect aesthetic to your bathing space.
Care and Maintenance: Ideal for hand-wash.