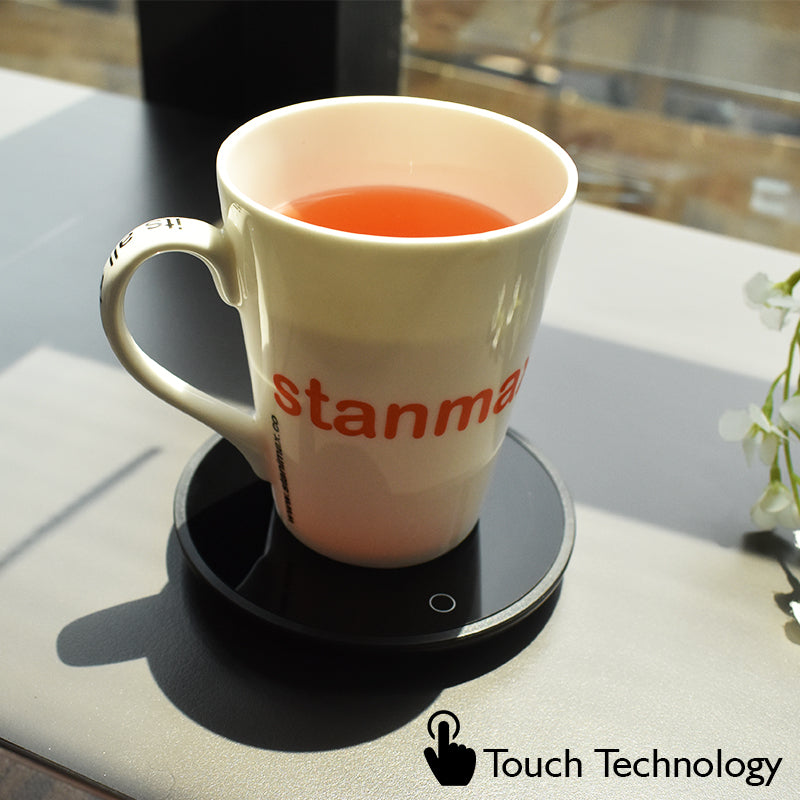 Smart Electric Tea/Coffee Warmer
Size:
Free Size
Uses & Features
A portable smart cup warmer that will never let your favorite hot beverage go cold. This easy-to-use gadget is ateaand coffee loverƒs essential as it keeps your beverage warm while you go about your day.
Tea stays at constant temperature throughout the day.
Easy to carry on vacation and work.
Comes with an automatic shut off function.
About this product:
Touch Technology
Automatic shutdown after 8 hours
Safe for ceramic glass, metal cups and tetra packs
Durable,Lightweight and Portable.
Care and Cleaning -Wipe Clean
Keeps the temperature of the beverage between 104F to 122F
How to use:
Plug the cord, tap the switch
Put the flat and thin bottom cups on the warmer
Choose working mode
Switch off after use
Please Note
Do not wash the heater
Keep the heater away from the reach of children
Worth buying
Must buy. Very nice prodct.
Amazing.
Amazing product. I am happy with this product.