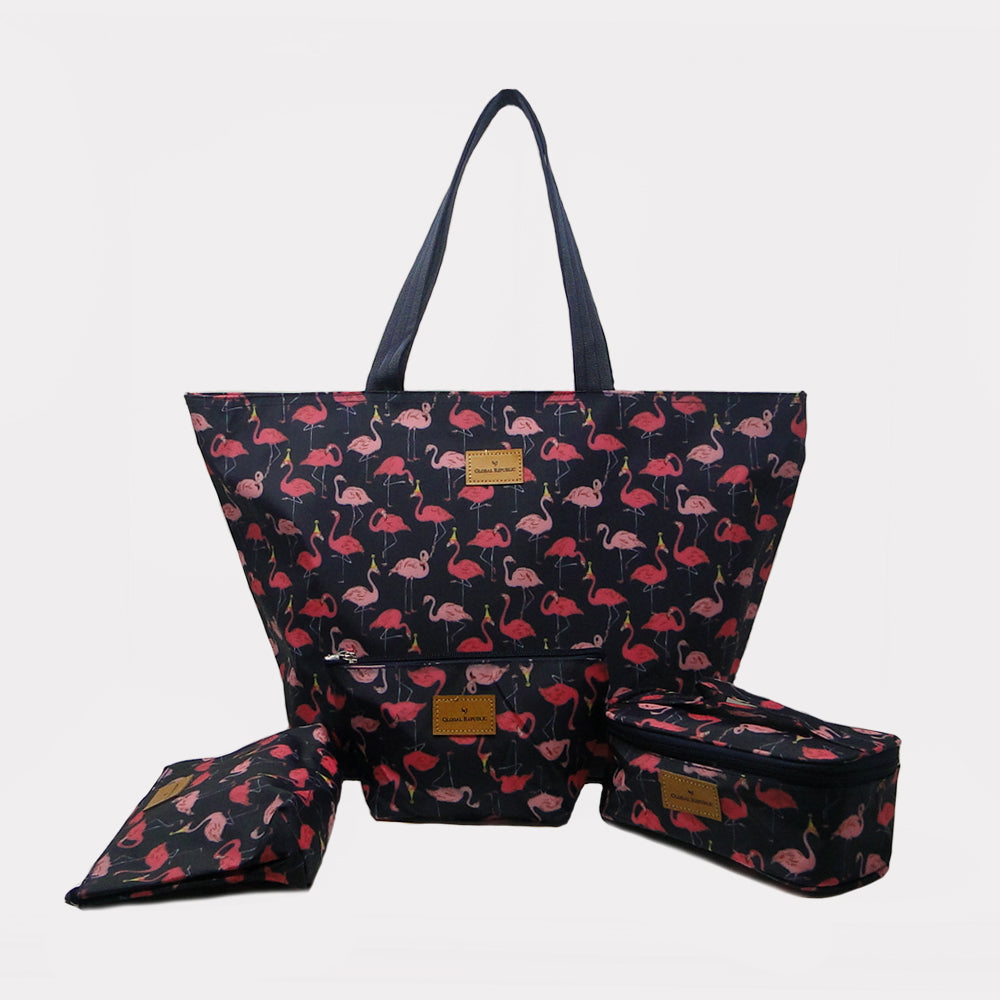 Swan Printed Shopping Bags with Multipurpose Kits (Set of 4)
Style no.: TRANS5
Colour: Printed
Material: Waterproof Fabric
Usage: Multi Purpose
Pattern:Swan
USP:
Four in One Bags:

This set includes 4 bags!! There is 1 spacious bag measuring 50*32cm, 1 bag measuring 25*14cm, 1 bag measuring 20*14cm, 1 lunch box bag measuring 28*8*8cm. So now pack things separately. It cannot get more convenient, really!!

Easy to Carry: The bag comes with a 25*3cm long shoulder strap wide enough to not cause any stress on your neck, shoulders and back, and strong enough to avoid any breakage.
Waterproof: This bag is waterproof!
Safety: The strong secure zipper ensures that your belongings are secure at all times. The big bag has a pocket on the inside and the smaller bag has a zipper pocket on the back side.
Fabric: With the special fabric we used, say bye bye to stains!