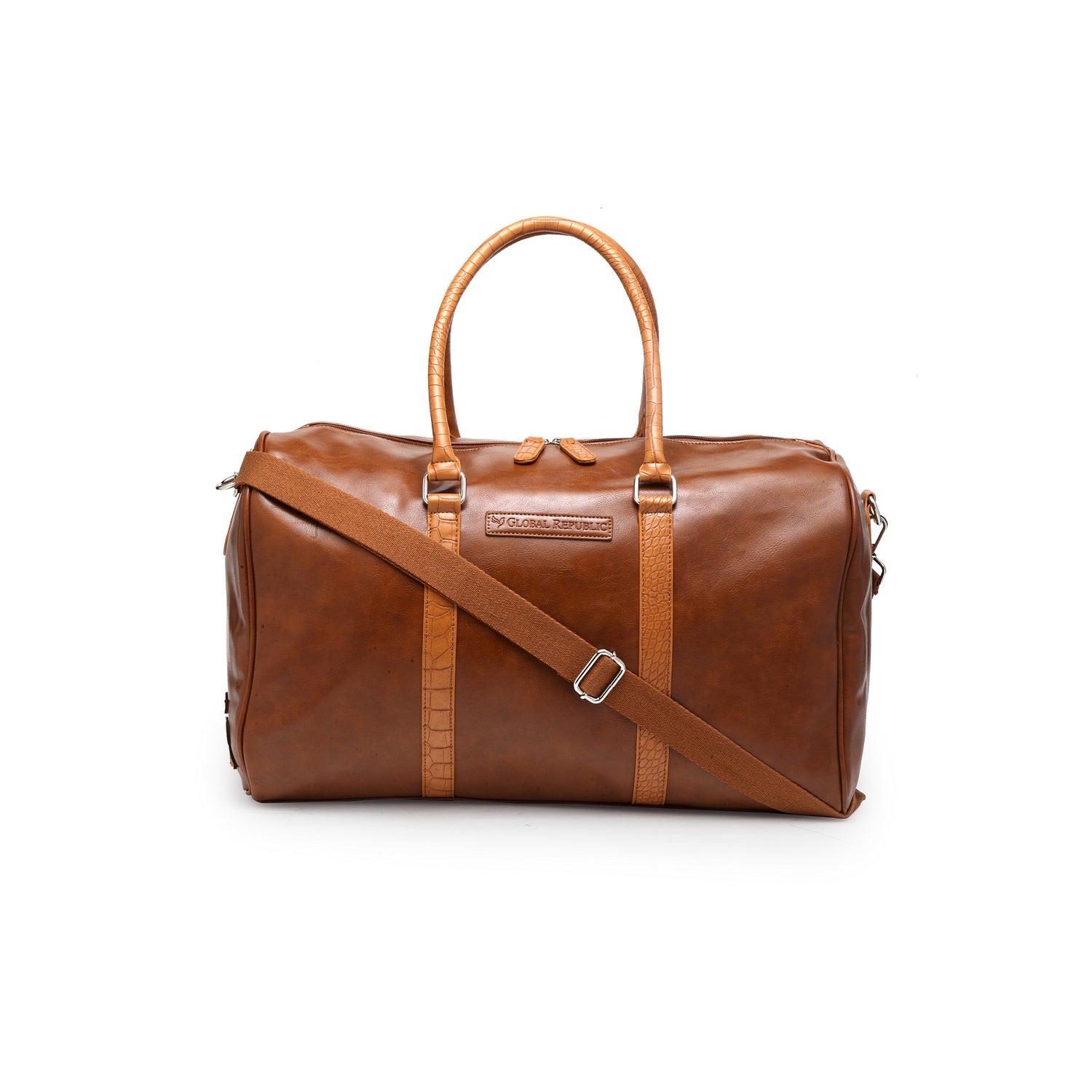 Tan, PU Leather, Travelling Duffle Bag (19X11X9)
ThisPerfectDuffle bagfor travel, sports and recreation!
PU Leather: The use ofPolyurethane Leather makes this bagvery light,waterproofandresistant to sunlight! This makes ithighly durableandtravel friendlywhile the leather look and feel makes it super classy and stylish!
Canvas Strap: The addition of an extra strap makes iteasy to carryas a shoulder bag/ hand bag or back pack!! The strap is sufficiently broad to not concentrate the pressure of a heavy bag on one part of your body, making it all the more ideal for travel!
Spacious: Given it's size, it is super roomy and storing and carrying multiple items is easy.
Colours: The colour options are standardised to the threebasic colours. This ascertains that the bag goes with every outfit you wear, while still maintaining it's rich feel!