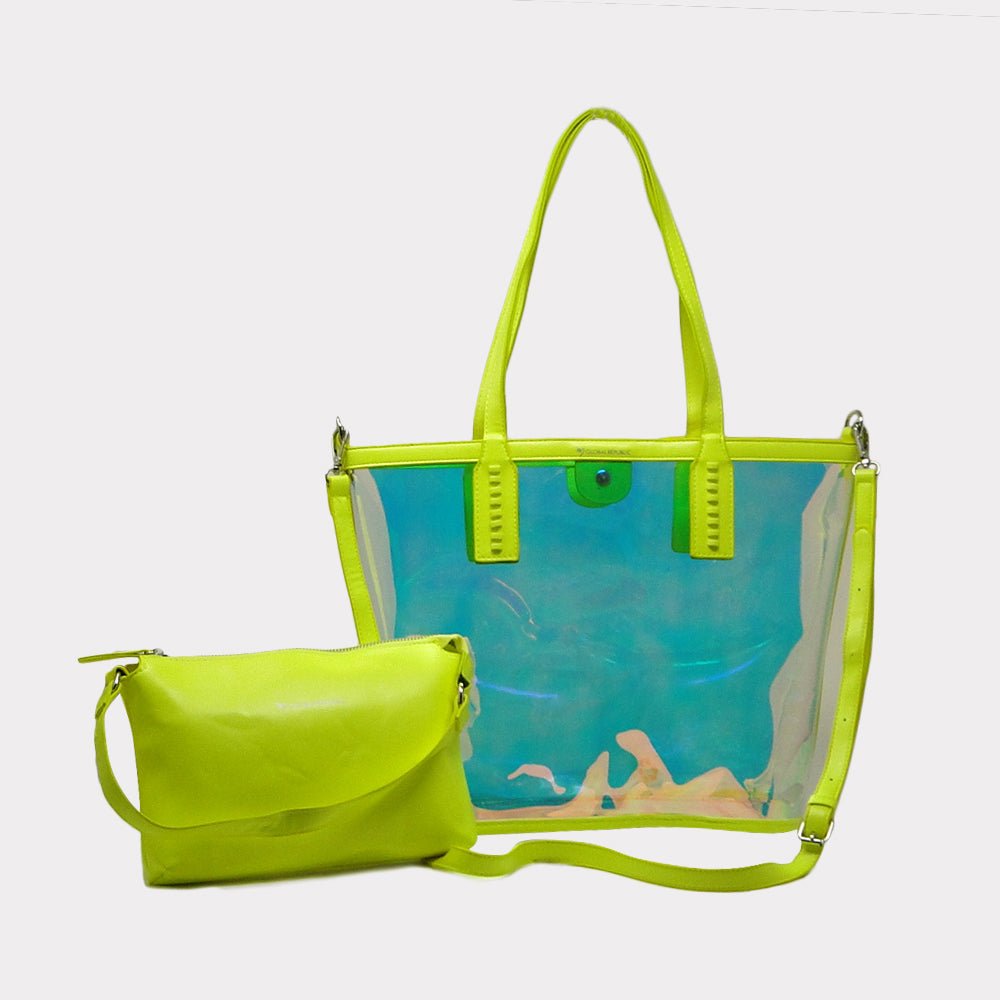 Green Transparent Shopping Bag with Kit
Style no.: TRANS2
Size: Big- 29*36*12, Small- 16*24
Material: PU
Usage:Contains a sling strip which can be attached to the bag
Pattern: TRANSPARENT QUADRAL
USP:
Two in One Bags:

Pay for one, get a mini bag too! A big transparent- your new style statement, and a small opaque, to keep your personal belongings safe.

Easy to Carry

: The transparent bag comes with an adjustable and detachable 148*2 cm long sling along with 2 shoulder handles to transform it into a backpack! The smaller pouch comes with a handle that makes it easy to carry. The strings are wide enough to not cause any stress on your neck, shoulders and back, and strong enough to avoid any breakage.

Aesthetics

: The beautiful fluorescent colors look trendy and unique.

Reachability

: The transparency will ensure that you will never again lose your mobile phone, that receipt, or the one hair tie in the bag again.

Going to a party This is the perfect bag. Going on dates This is the perfect bag. Going to work This is the perfect bag.

Safety

: The strong secure zipper ensures that your belongings are secure at all times.

Strength

: The perfect hemming with PU ensures zero breakage!!