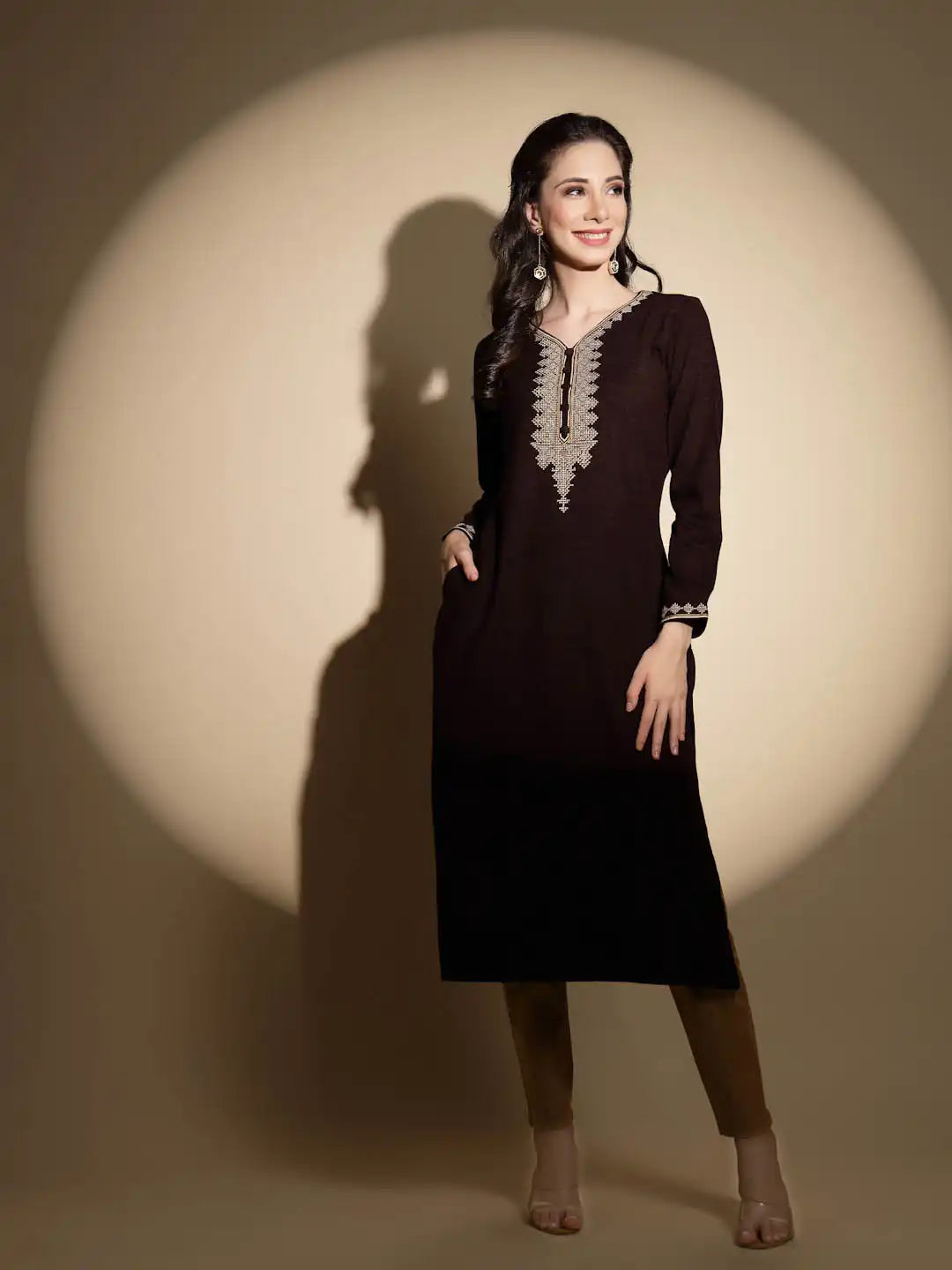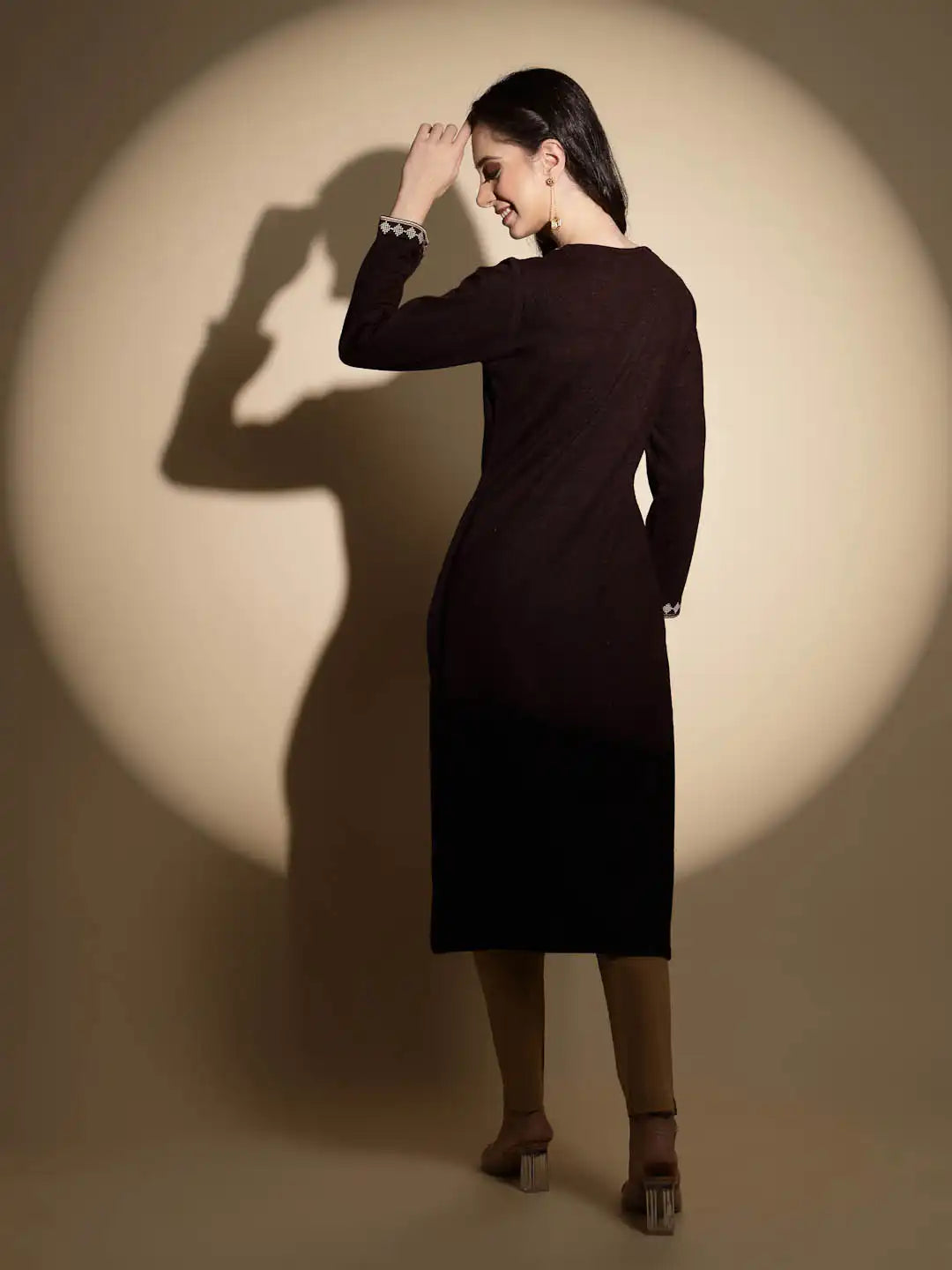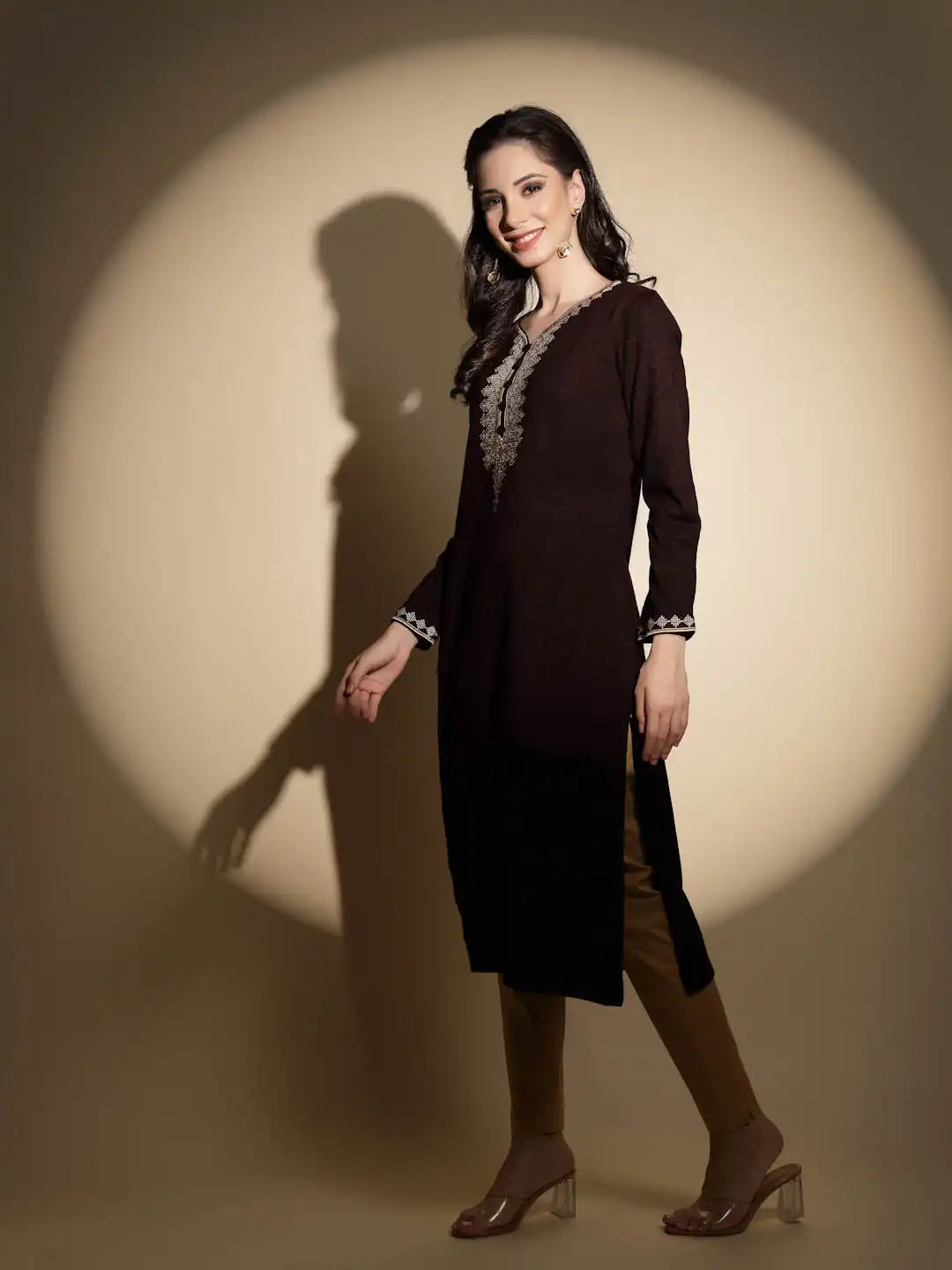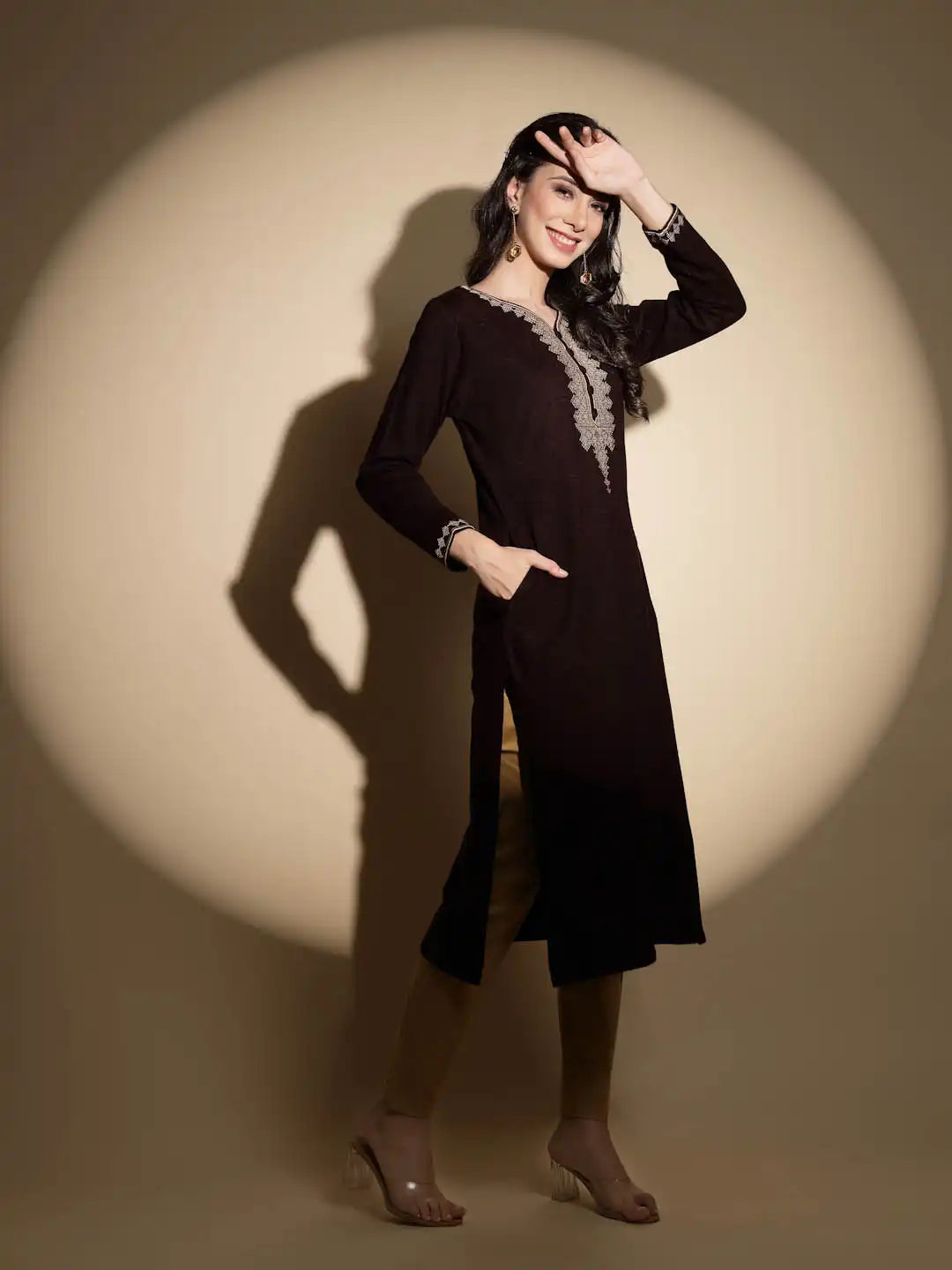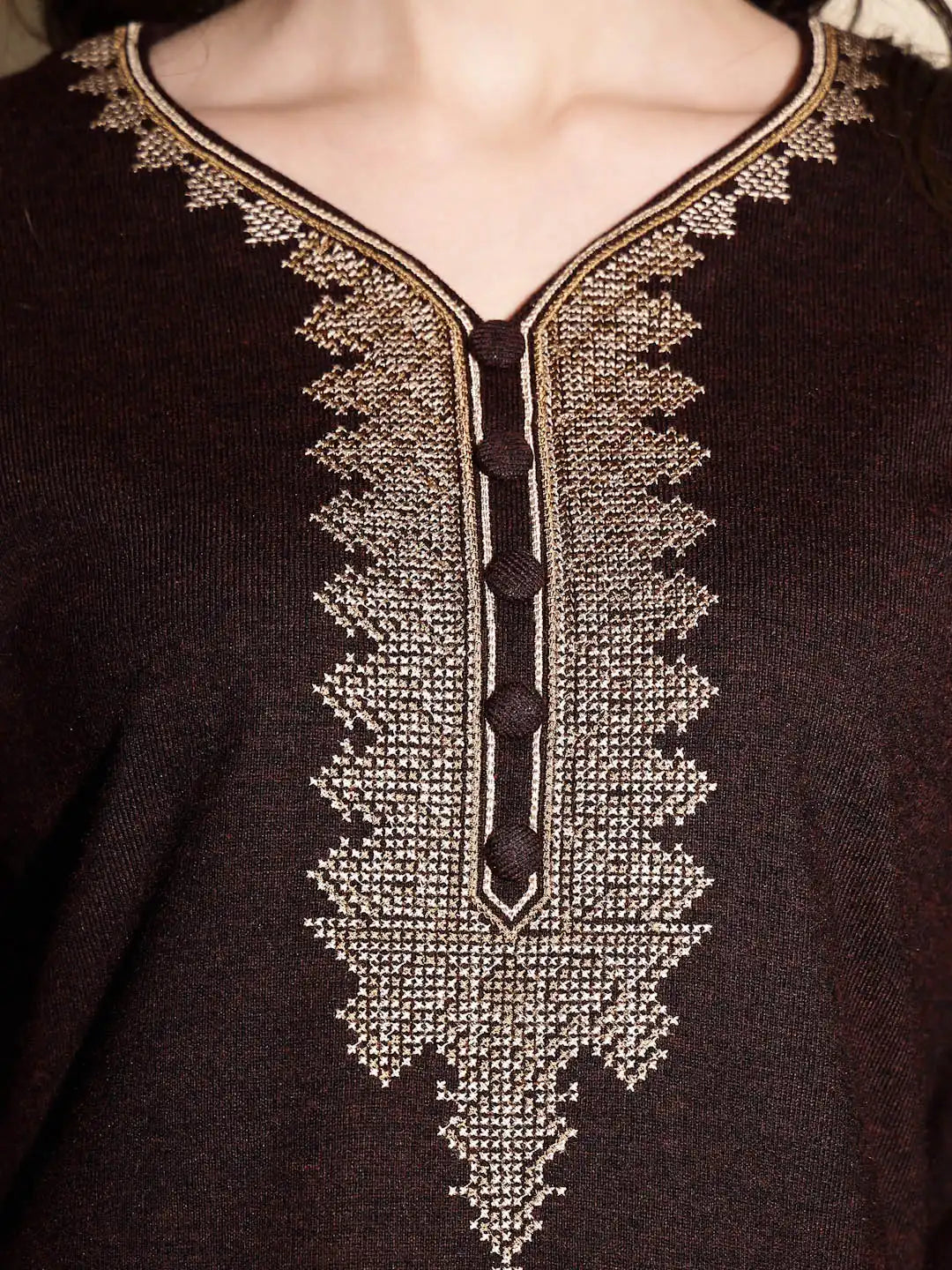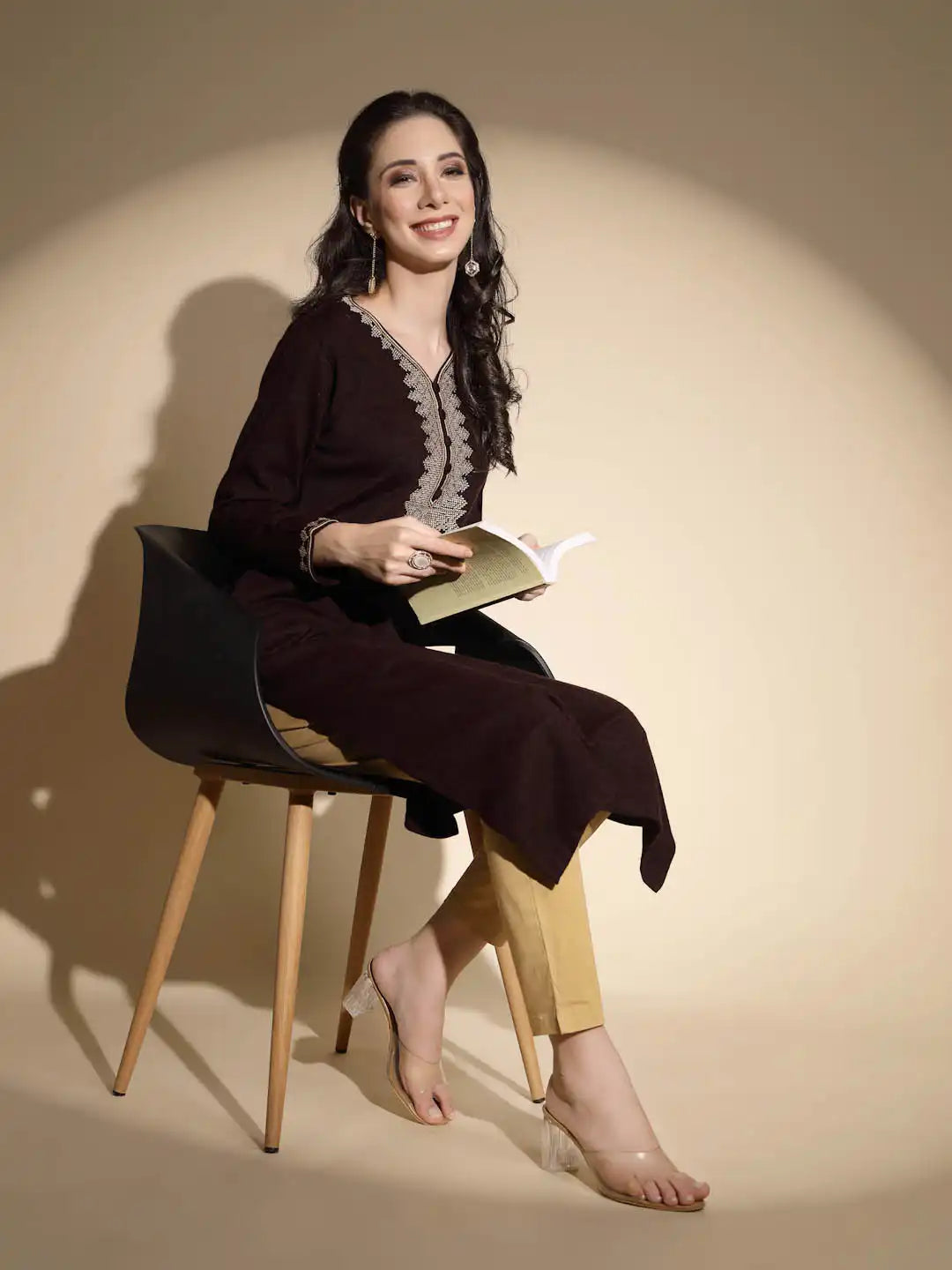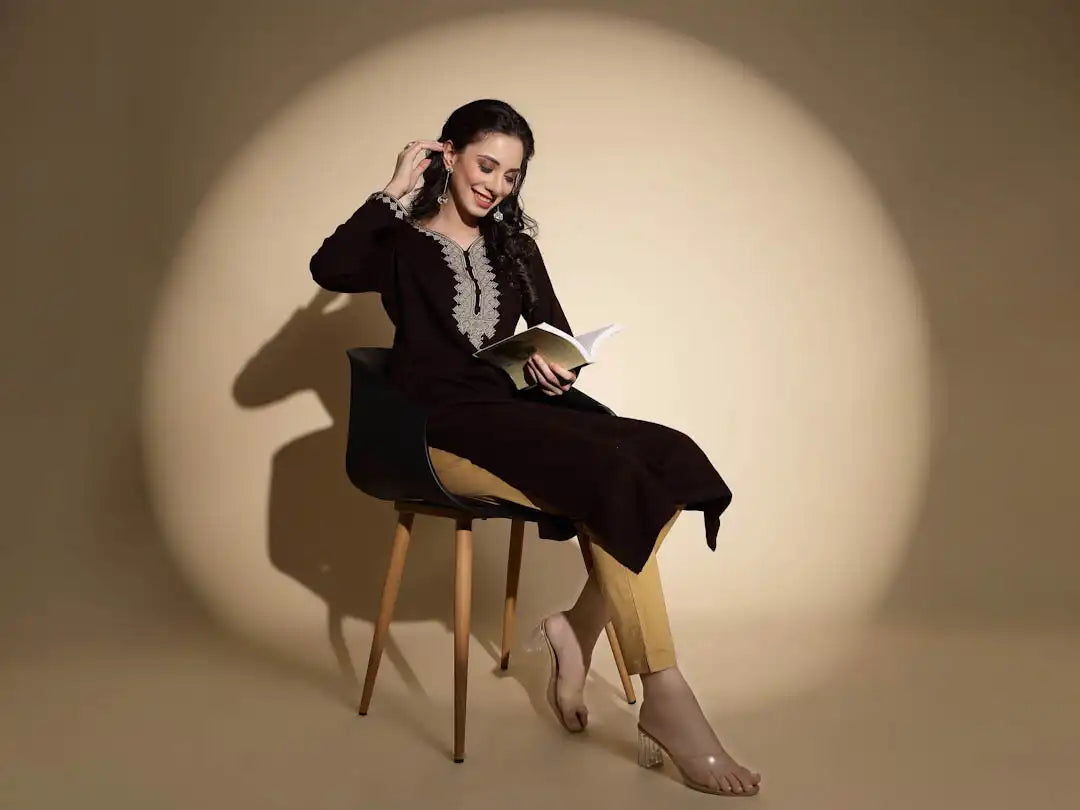 Wine Embroidered Full Sleeve Raglan Cut Crew Neck Woolen Kurta
Size:
M
Crafted with the Loving traditional warmth and grace. The Super Elegant and comfortable Kurta's form Global Republic are here. Perfect and Snug for the Winter Season, the Woolen knits provide every bit of warmth and style that you need this Winter! Amazing Printed Design adding depth and royalty to all your styling options.
Item Specialty : This stylish Kurta that is perfect for every occasion,
Product Color : Wine
Category : Kurta
Department : Women
Fabric Type : Woolen
Fabric Detail : 100% Woolen
Neck Style :  Raglan Cut Crew Neck
Sleeve Type : Full Sleeves
Closure Type : Pullon
Fit Type: : Regular fit
Pattern : Embroidered 
Occasion : Winter wear, Casual wear, Party Wear, Festive Occasions
Wash & Care : Machine Wash
Model Measurements : Height 5.8inch, Bust 34, Waist 26, Hips 36, Shoes 39
Model is wearing Size: M
Special Features : Made from comfortable, soft wool fabric.
Product Lifecycle Supply Type : Fashion
Happy customer
Happy with the purchase.worth the penny.
Great
As expected its really nice.
Very comfortable.
The material is soft and it's very comfortable to wear colour is same as shown in the picture.