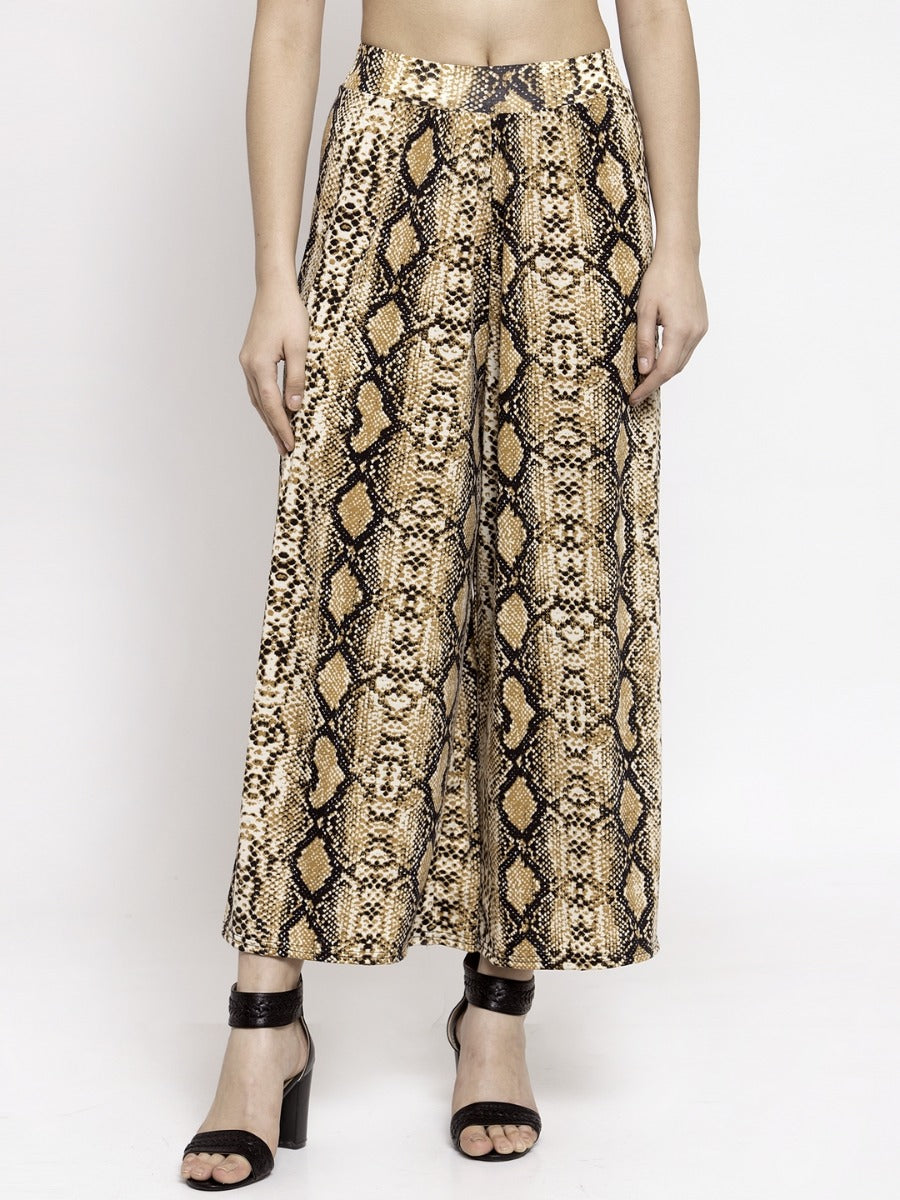 women-ankle-length-snake-printed-palazzo
Size:
M/L
Shop this solid straight-fittedeasy-breezy cropped-lengthsnake printedpalazzo with a high-rise elasticated waistband. This poly-cottonsnake printedpalazzois extremely breathable andcomfortable which makes it a part of your wardrobe-essentials. It is cut to create a lean and flared leggily which is suitable for both indoor and outdoor looks.
Fabric:Knitted
Material:Poly-Cotton
Length:Ankle-length
Waistband:High-rise elasticated waistband with slip-on closure
Occasion:Casual
Fit:Flared-fit
Colour & Pattern: Snake printed in beige
Stretchability:Low-stretchable
Pockets:Nopocket
Style Tip: Style this palazzo with a solid colored plain top to complete your ensemble
Size and Fit: The model (height 5'8") is wearing size 28.
Wash & Care Instructions:Normal wash & don't dry it in direct sunlight
Country of origin:India
Other Properties:
Extremely breathable and absorbent
Available in 2 colors and pattern
Made of Premium Quality
Easy to maintain
Travel friendly
Lightweight
Happy customer
Happy with the purchase.worth the penny.
Nice.
Very nice product just loved it.