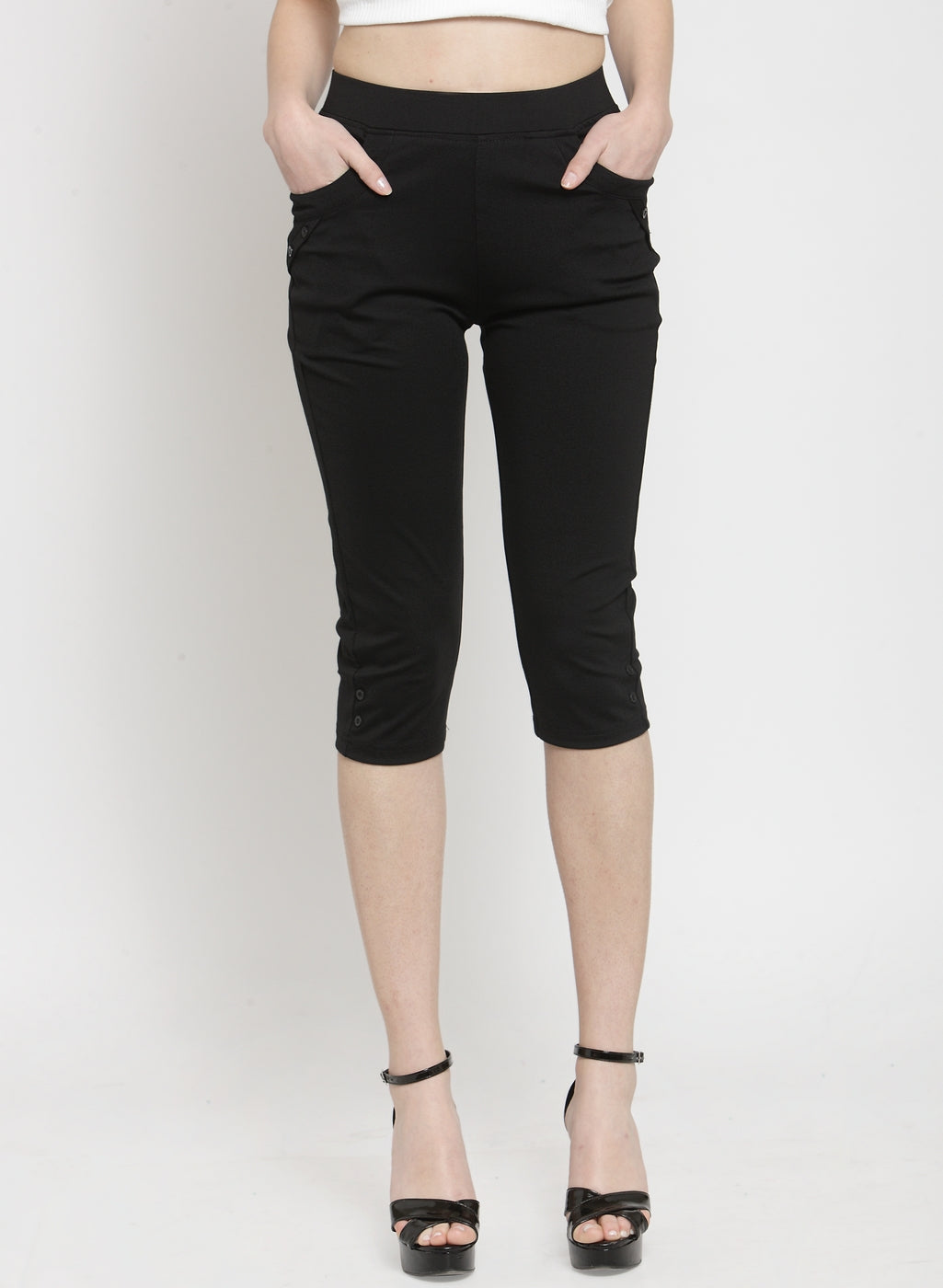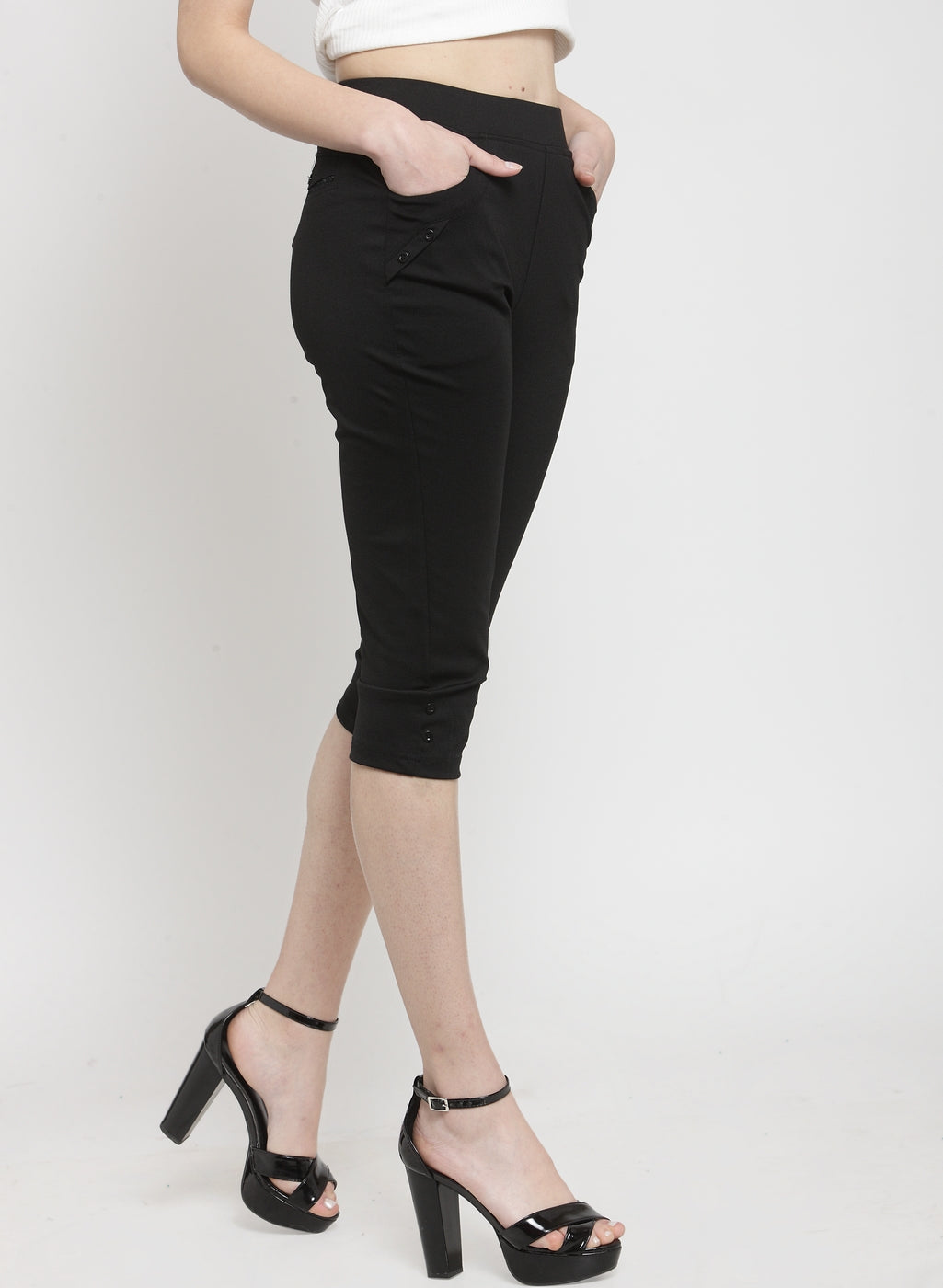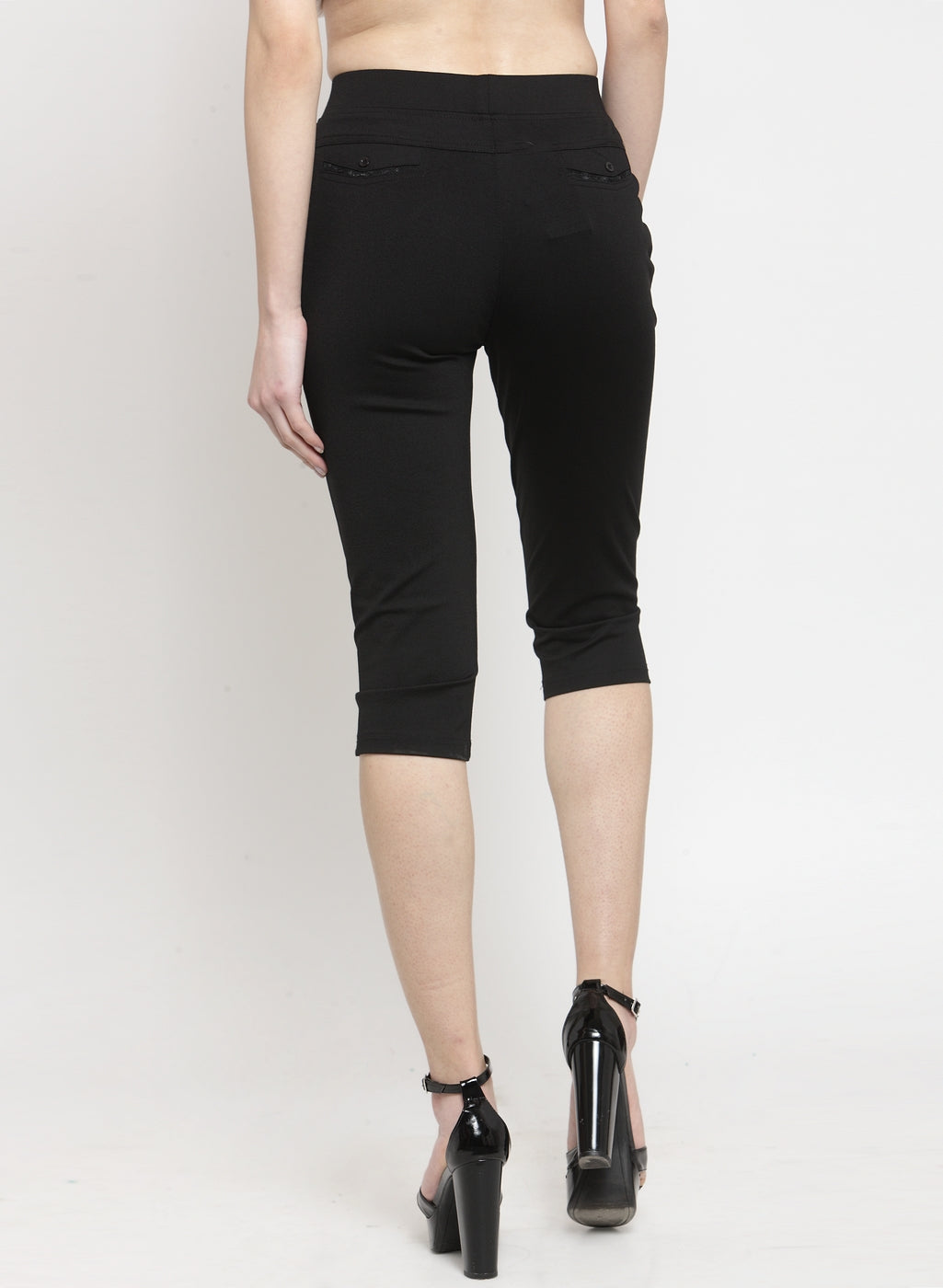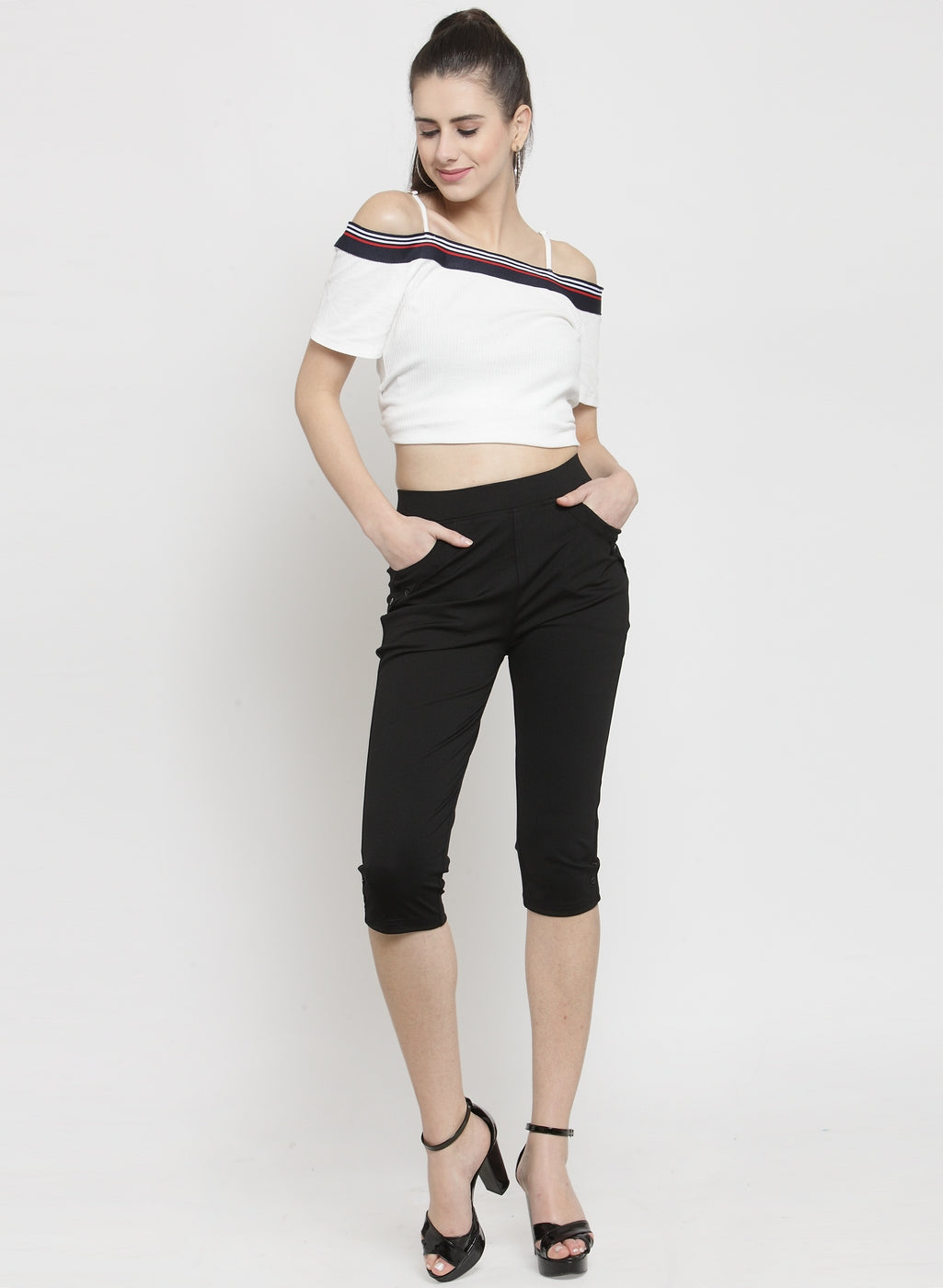 Women Skinny Fitted Black Solid Capri
Size:
28
Shop this solid high-rise skinny fitted Capri with pockets and stretch. The Polyester lower has half elasticated waist. Suggested care is to machine-wash.
Awesome
Love it. Comfortable and stylish.
Very comfortable.
The material is soft and it's very comfortable to wear colour is same as shown in the picture.
Worth buying
Must buy. Very nice prodct.