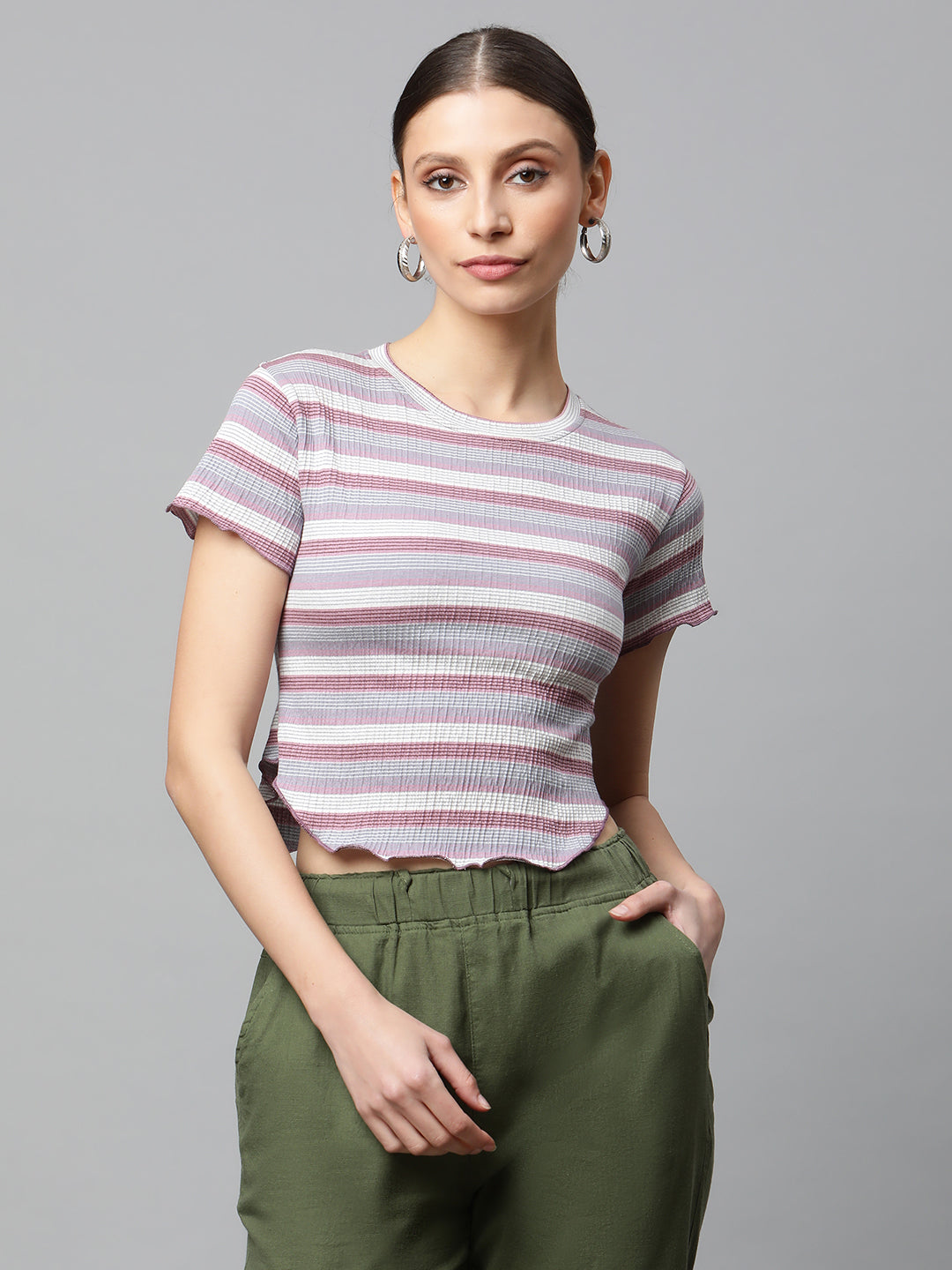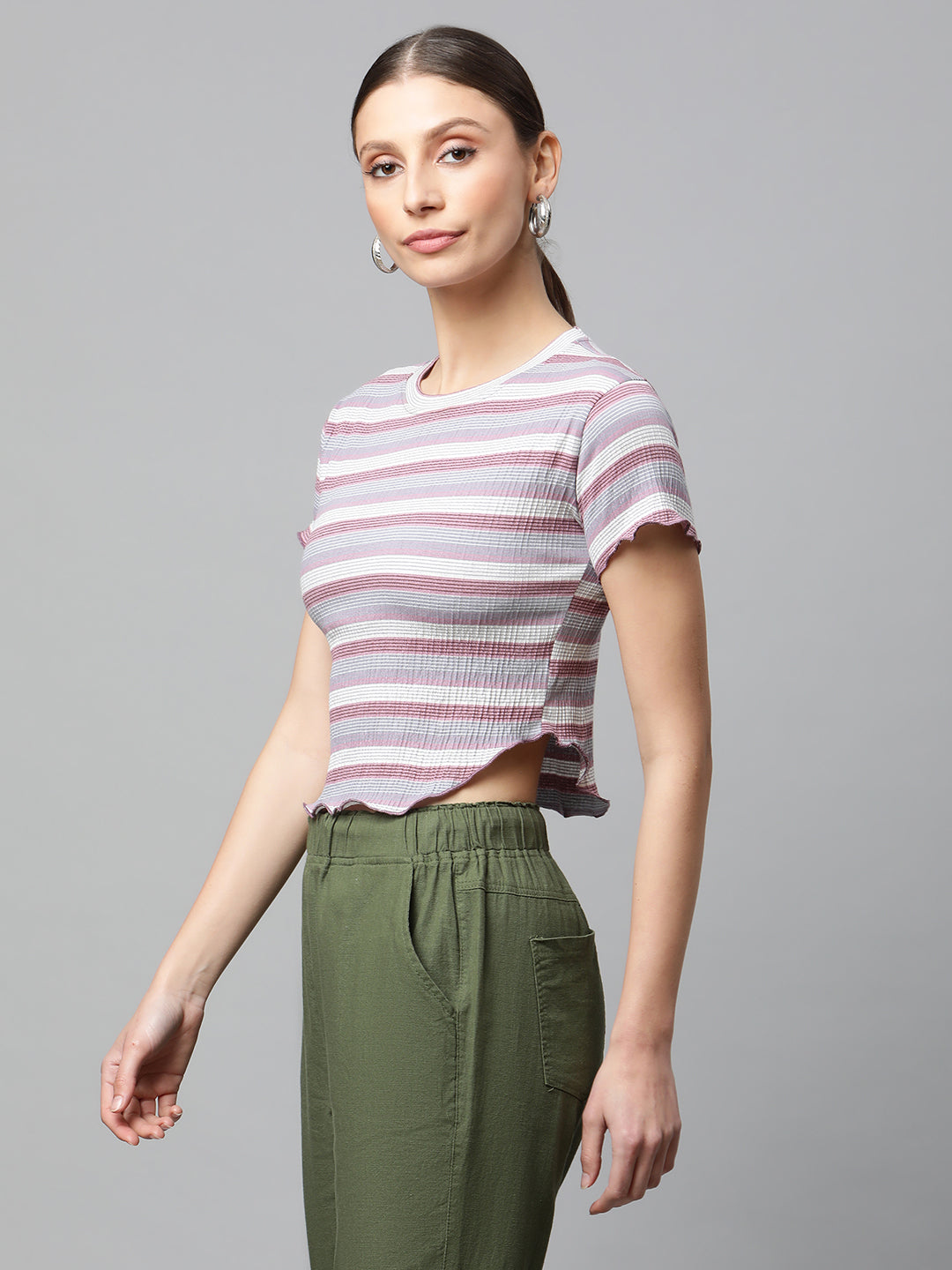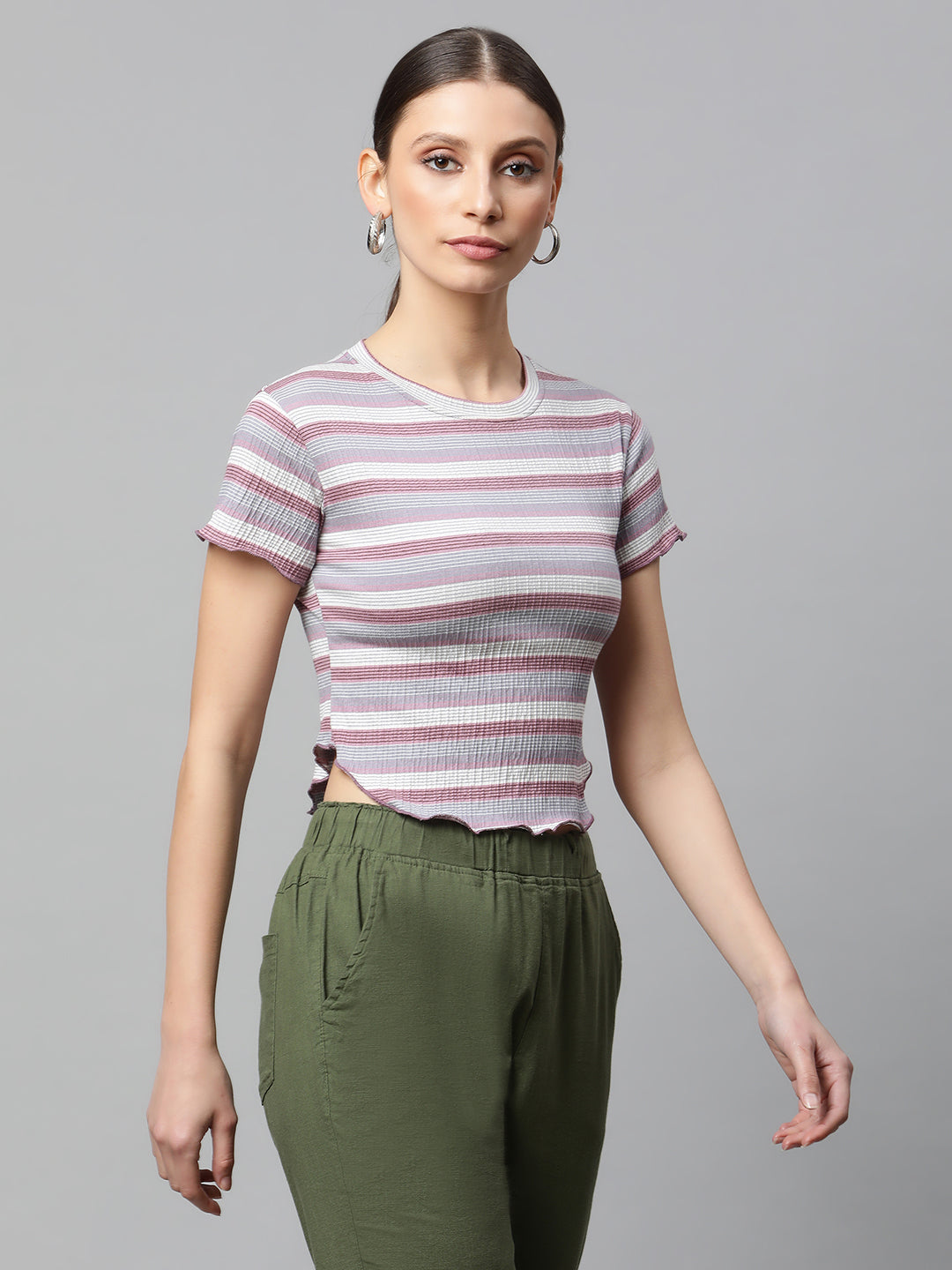 Women Brick Lavender & Multi-Color Horizontal Striped Cropped Top
size:
S
Turn the boring stripes into a remarkable fashion statement with Women Brick Lavender Delight Multicolor Striped Top!
Crafted from premium quality fabric, this top is soft and feels comfortable against your skin, making it the perfect choice for all-day wear. The horizontal stripes create a visually elongating effect, giving you a flattering silhouette. The horizontal stripes in a medley of vibrant colors add a playful and cheerful touch to your outfit. The V-cut design from the corners gives the top a unique and trendy twist.
So, why blend in when you can stand out in stripes Grab your Lavender Delight top today.
Neck: Round Neck 
Sleeve Style: Straight sleeves
Sleeve Length: 3/4 Length Sleeves 
Fit: Straight-Fit
Fabric:  cotton-poly fabric
Colour and pattern: White & Solid fabric.
Hem Length: Waist Length
Occasion: Casual
Care Instructions: Gentle Machine Wash & Hand Wash, Do not Bleach.
Country of origin: India
Styling Tips: Pair it with jeans, jeggings, or shorts, and casual shoes or sandals 
Just go for it.
I loved it! The fabrc is such a fine,feel super comfortable.
Great
As expected its really nice.
Amazing.
Amazing product. I am happy with this product.
Amazing.
Amazing product. I am happy with this product.