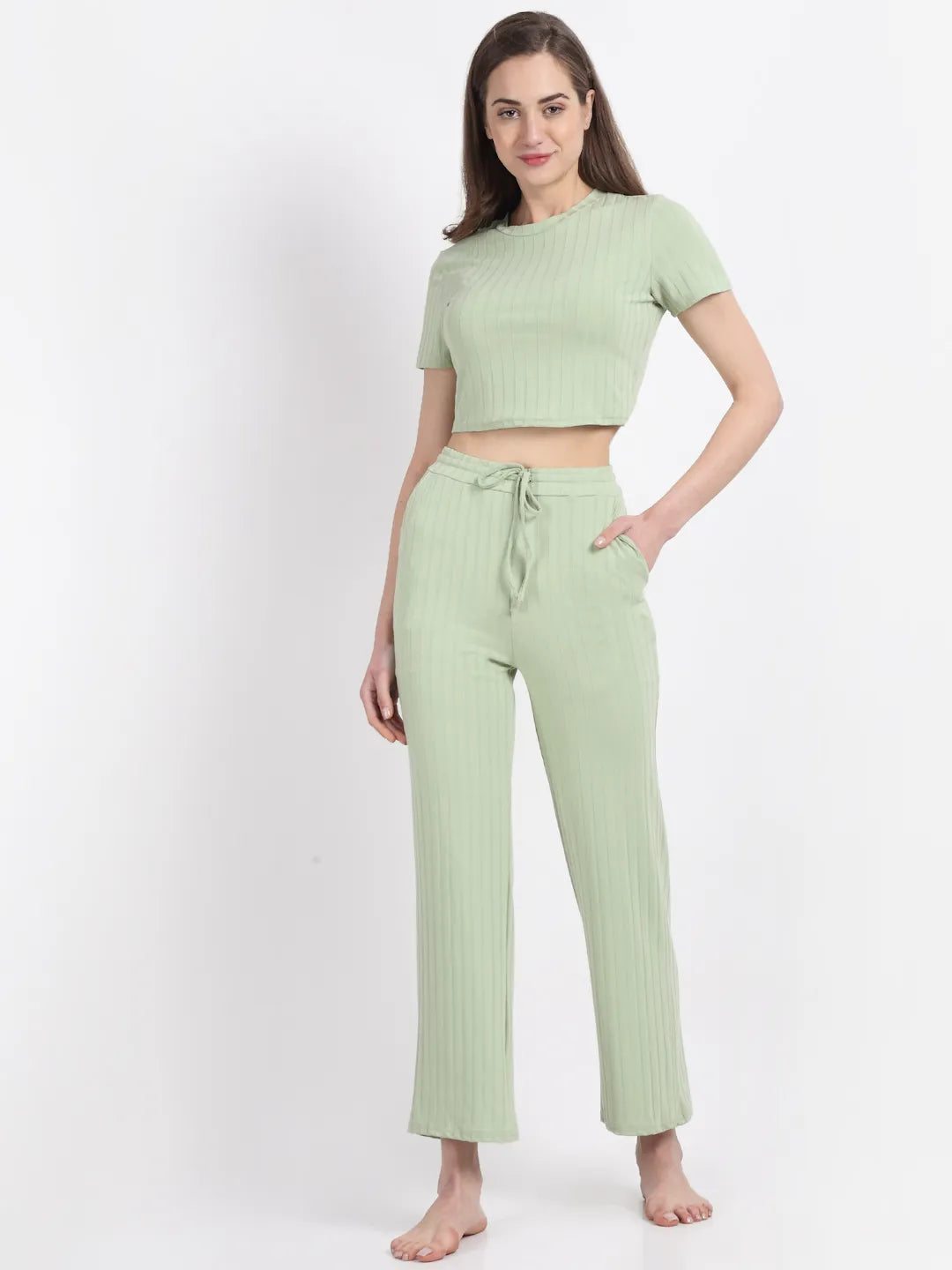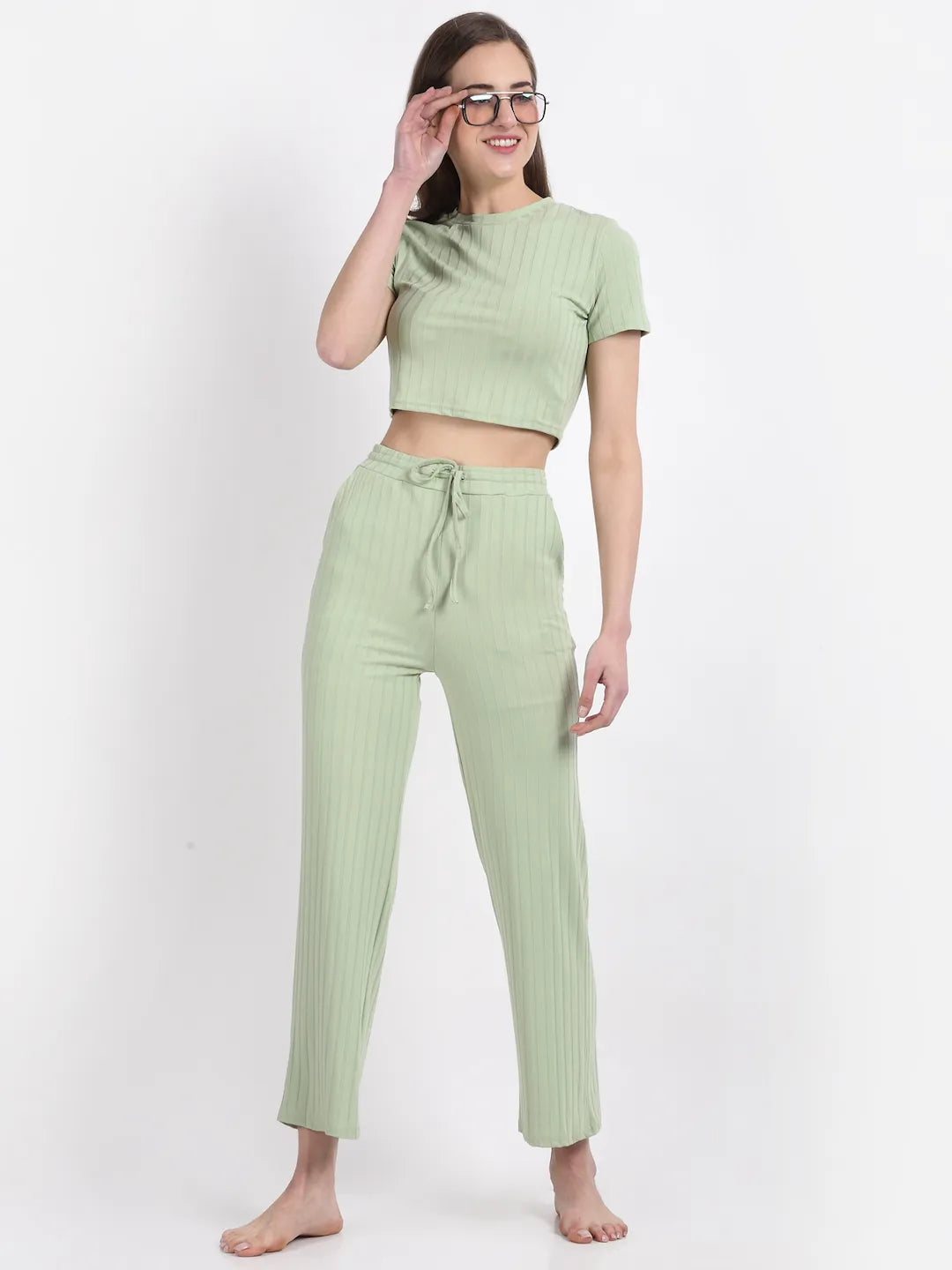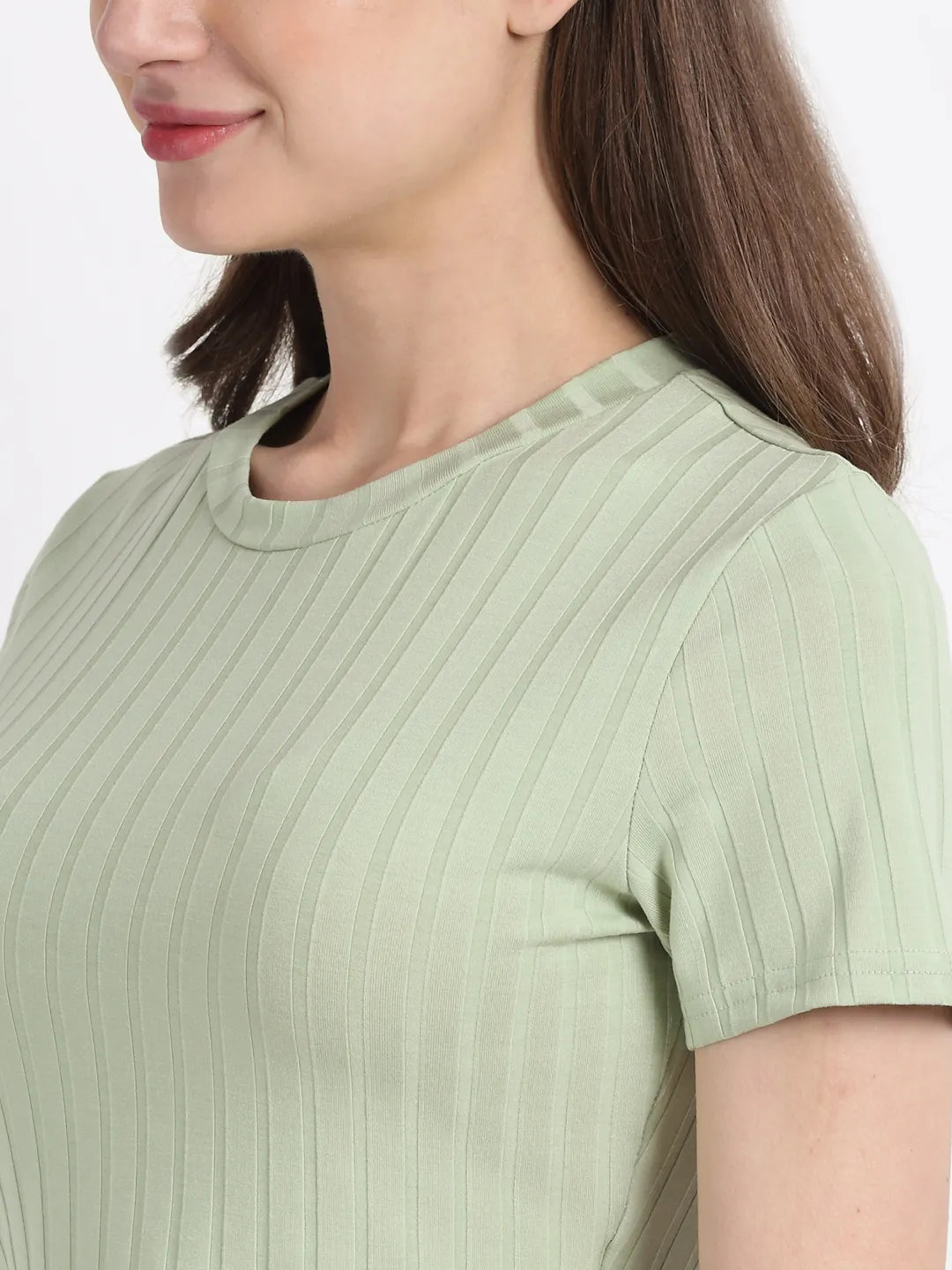 Women Solid Green Night Suit and Loungewear (Top and Lower)
size:
S
Have a wonderful sleep with this pair of round-neck crop top and elastic waistband ankle-length pajamas. This pair of night-suit is made with cotton which makes it extremely comfortable sleepwear. this pair is best forsleep-loungewear, WFH wear, and home wear for women
Details of Pajama
Length:Ankle-length
Waistband:Mid-rise elasticated waistband with drawstring
Pockets:2 Classic Cross pockets
Details of Top:
Neckline:Round-neck
Sleeves Length:Short sleeves
Sleeves Type:Regular sleeves
Top length:Cropped length
Pack Contains: relaxed-fit half-sleeve cotton top and lower
Fabric:Knitted

Material:Cotton
Fit:Relaxed-fit
Closure:Slip-on and Drawstring closure
Colour & Pattern:Solid green
Occasion:Casual and sleepwear
Stretchability:Medium-stretchable
Size and Fit:The model (height 5'10") is wearing size 28
Wash & Care Instructions:Normal wash & don't dry it in direct sunlight
Country of origin:India
Other Properties:
Extremely breathable and absorbent
Made of Premium Quality
Easy to maintain
Travel friendly
Lightweight
Comfortable
Its looks are very good. material is very nice.
Awesome
Love it. Comfortable and stylish.
Awesome
Love it. Comfortable and stylish.
Amazing.
Amazing product. I am happy with this product.