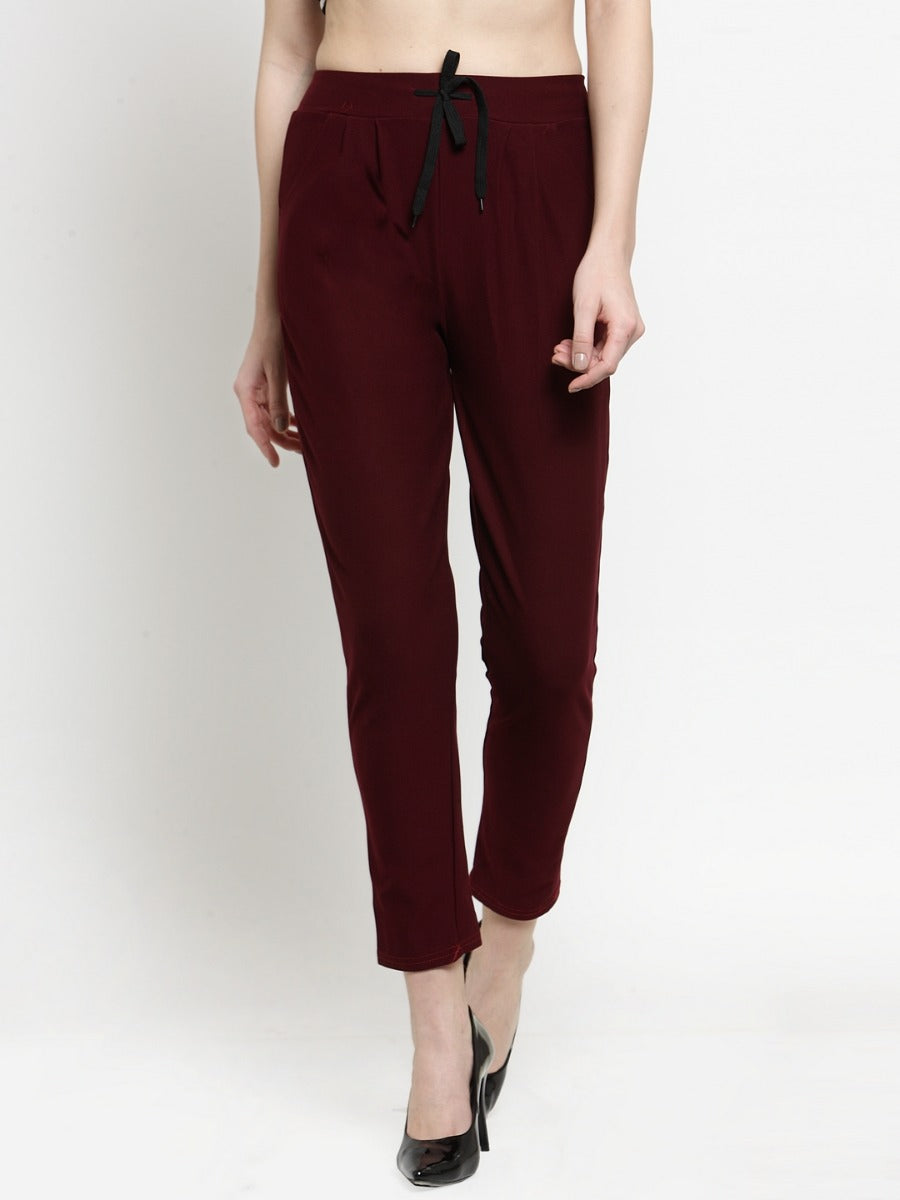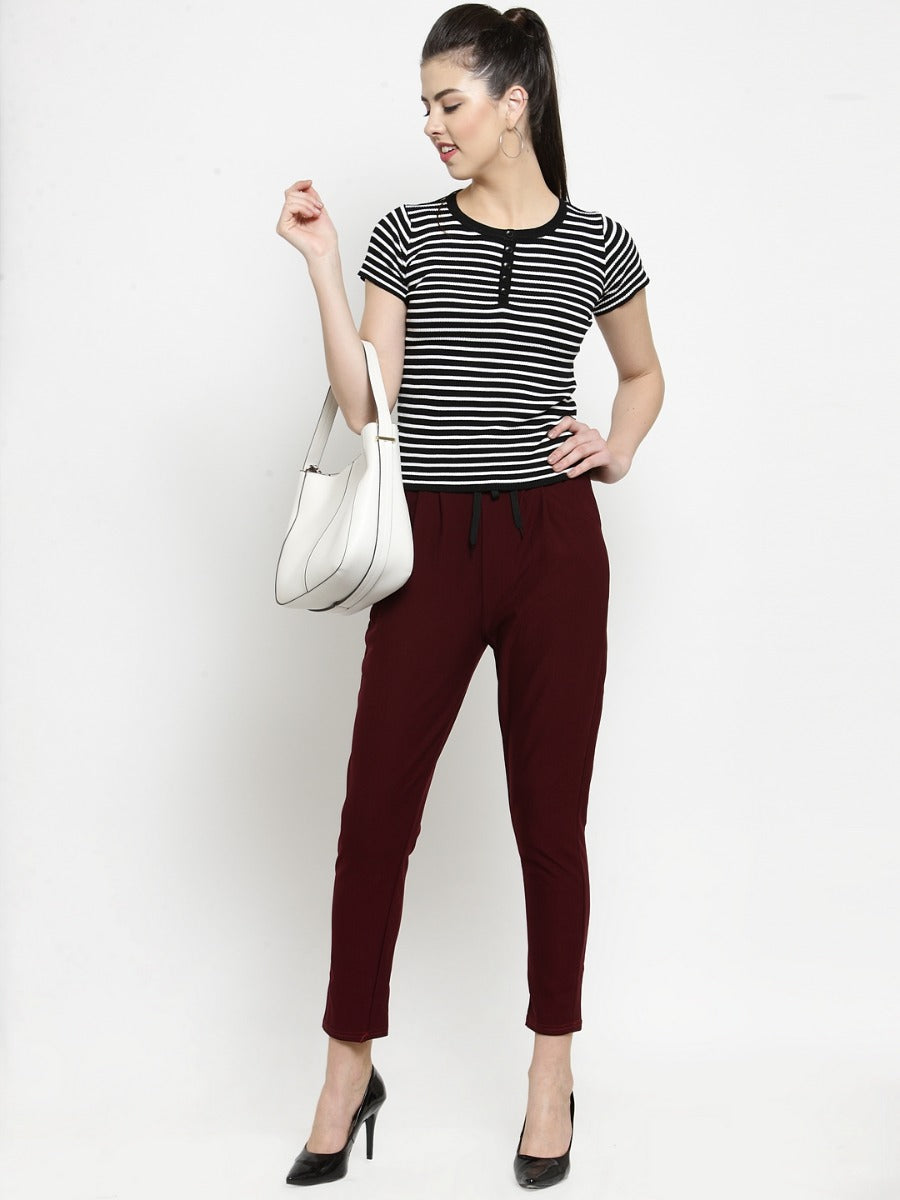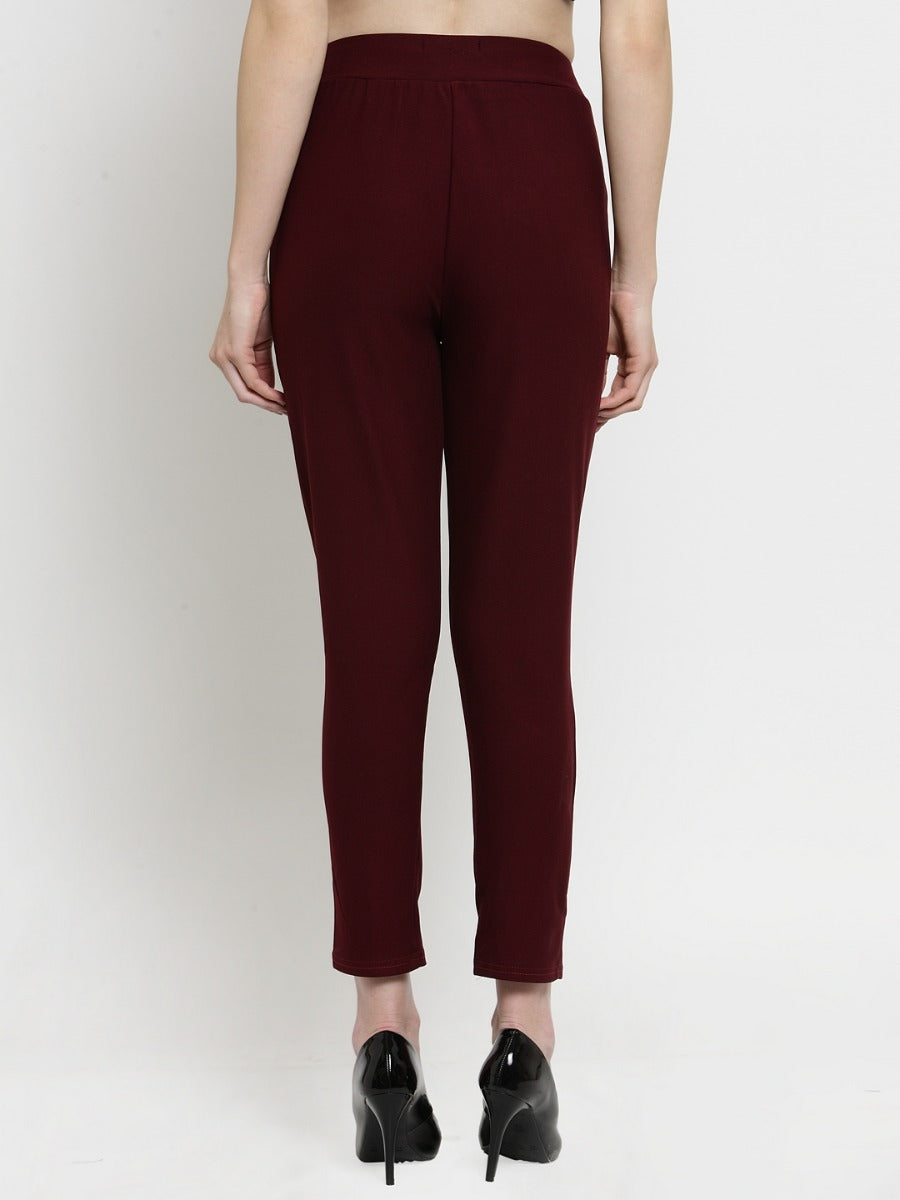 Women Mid-Rise Tapered Fit Maroon Lower Pants
Size:
L
Stay Classy with thistrapped-fit inner elastic waistbelt with a drawstring attached. It is cut to create a lean and leggy look that complements both casual as well as formal looks.These
maroon hosiery lower pants
are Cotton-hosiery blended which gives them extra stretchability. The material used is extremely breathable,
soft,absorbent,and dries quickly which
makes it a part of your wardrobe essentials.
Fabric:Knitted
Material: Cotton-hosiery
Length:Ankle-length
Waistband:Mid-rise elasticated waistband with drawstring closure
Occasion:Casual and Formal
Fit:Traped-fit
Colour & Pattern:Solid Maroon
Stretchability:Medium-stretchable
Pockets:2 Classic Cross pockets
Size and Fit:The model (height 5'10") is wearing size 28
Wash & Care Instructions:Normal wash & don't dry it in direct sunlight
Country of origin:India
Other Properties:
Extremely breathable and absorbent
Made of Premium Quality
Easy to maintain
Travel friendly
Lightweight
Comfortable
Its looks are very good. material is very nice.
Very comfortable.
The material is soft and it's very comfortable to wear colour is same as shown in the picture.
Comfortable
Great fabric with a comfortable fit
Amazing.
Amazing product. I am happy with this product.