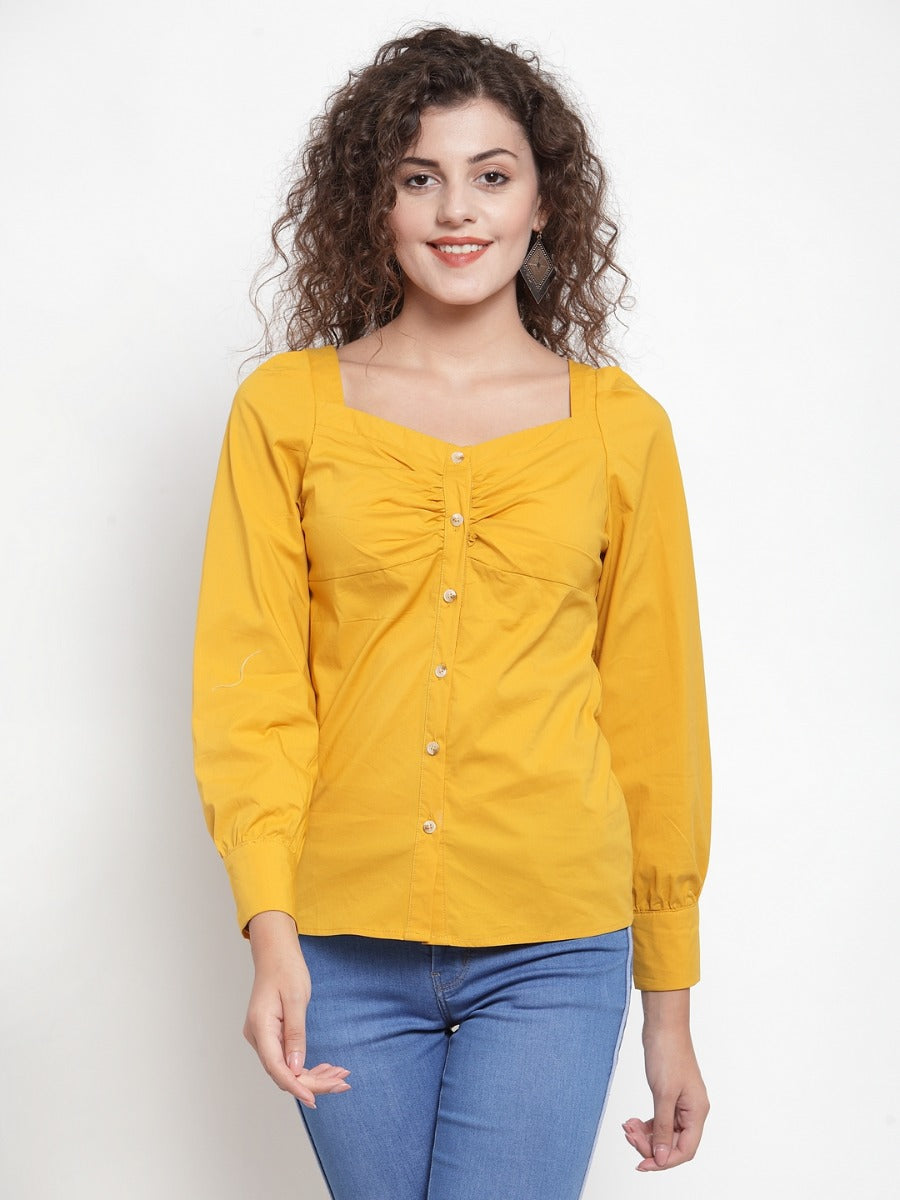 Women Solid Mustard Shirt With Court Neckline
Size:
S
Shop this Solid Shirt with court neckline, no collar and full sleeves. The slim fitted polyester shirt has gathers. Suggested care is to machine wash
Nice.
Very nice product just loved it.
Comfortable
Its looks are very good. material is very nice.