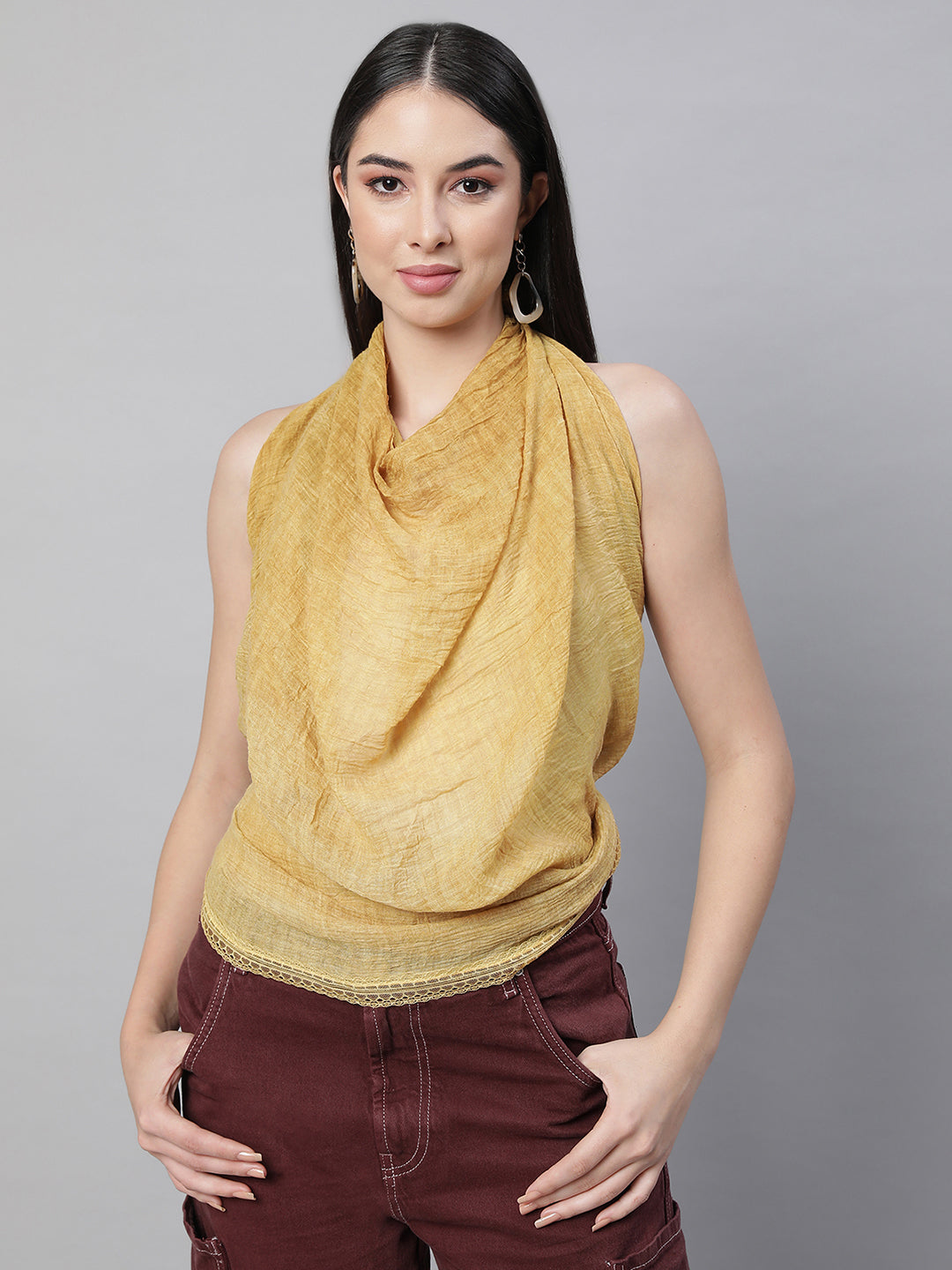 Women Mustard Solid Free Size Stole
size:
FREE SIZE
Wrap yourself in a burst of sunshine with our Mustard Solid Stole!
This vibrant accessory adds a pop of color and style to your ensemble. Made from a soft and comfortable fabric, it feels like a gentle hug around your neck. The generous size and lightweight feel make it versatile for draping, knotting, or even wearing as a sarong. Whether you're dressing up a casual outfit or adding a touch of flair to a formal look, our Mustard Solid Stole is the perfect companion.
Closure Type: No Closure
Care Instructions: Machine Wash
Style:
Product Lifecycle Supply Type: Year Round Replenishable
Size: Free Size
Target Gender: Female
Target Audience : Women
Collection Name : Spring
Lifestyle : Themed
Fit Type : Western
Weave Type : Woven
Pattern : Solid
Season : Summer
Nice.
Very nice product just loved it.
Worth buying
Must buy. Very nice prodct.