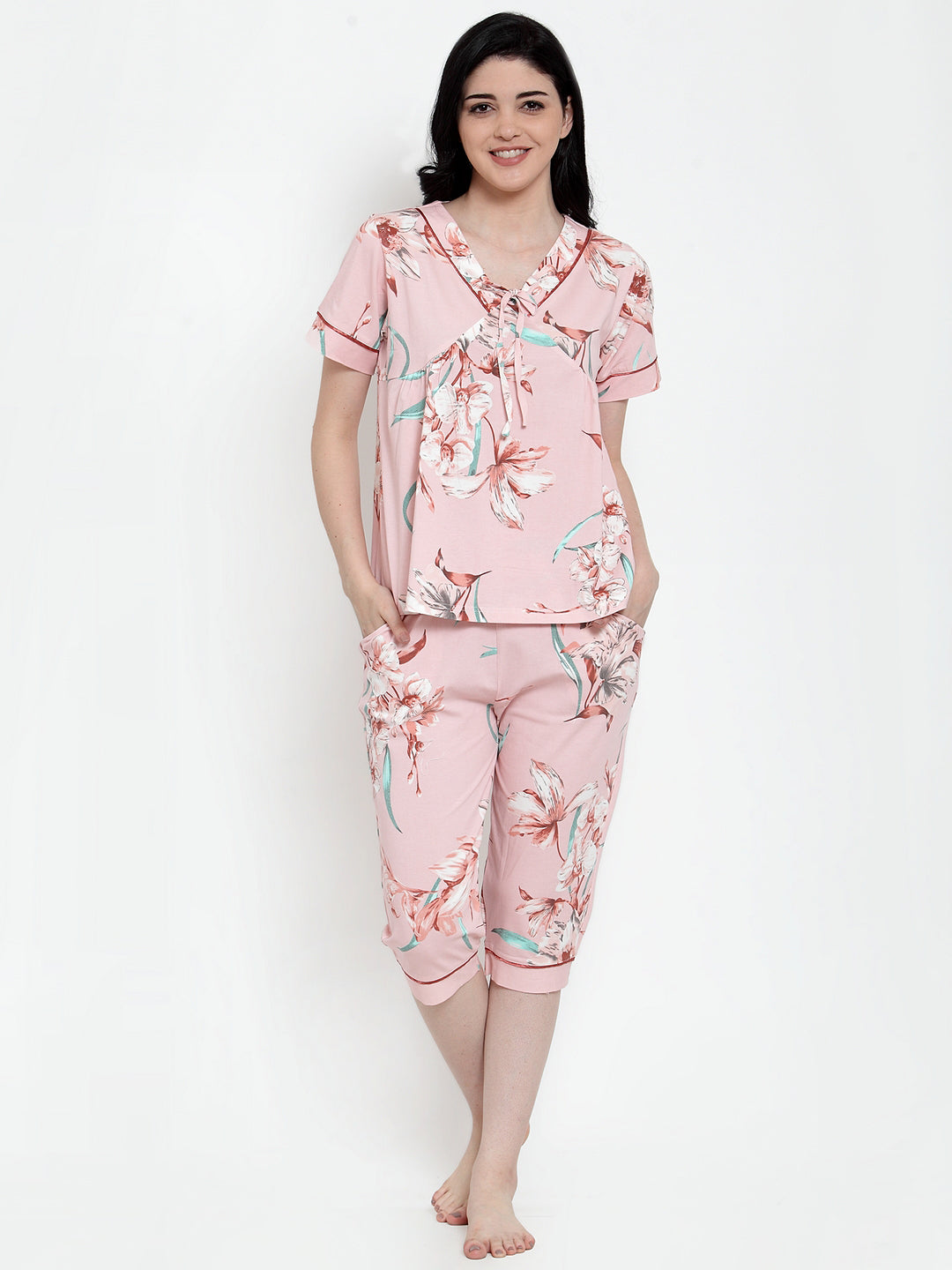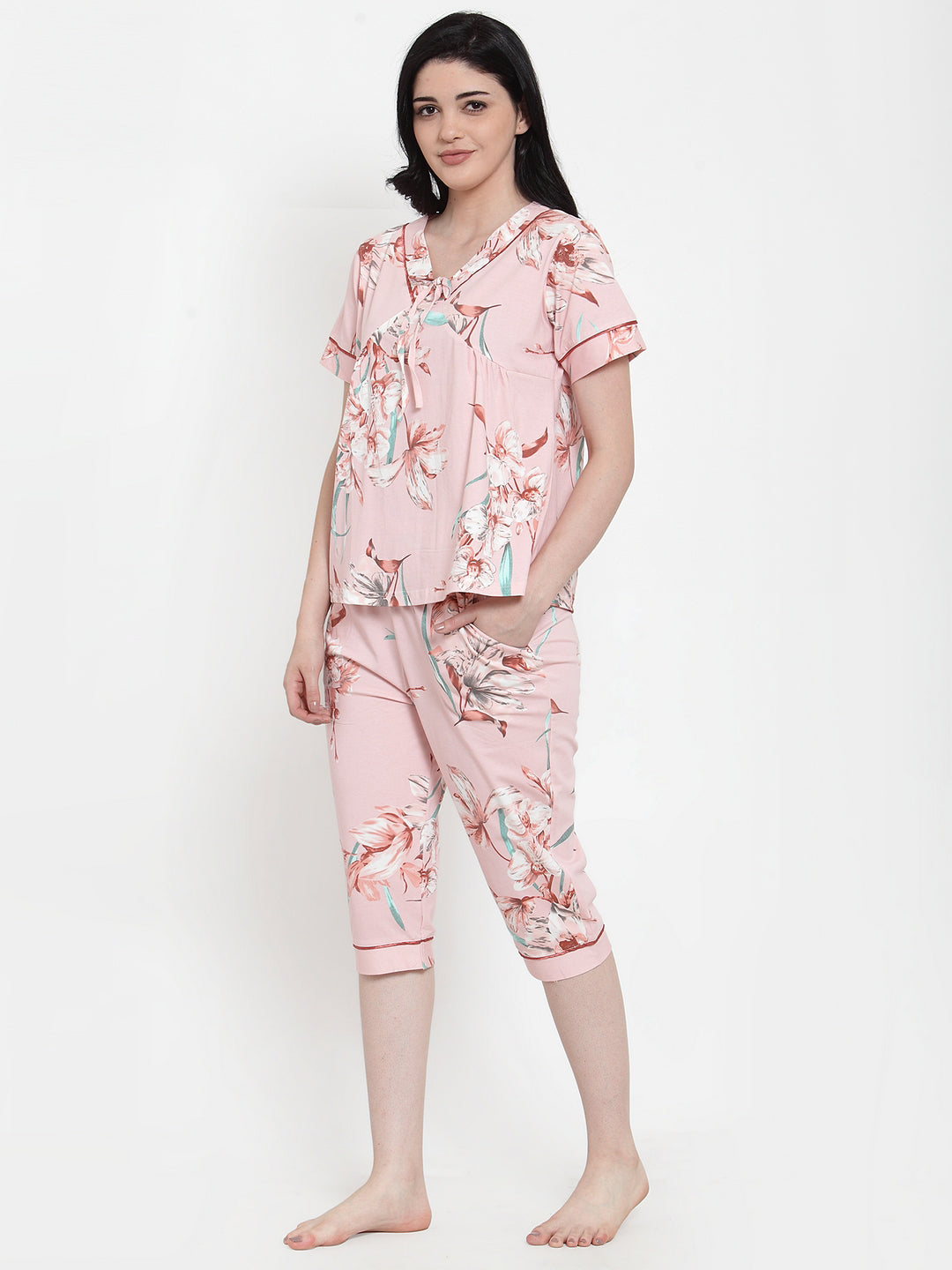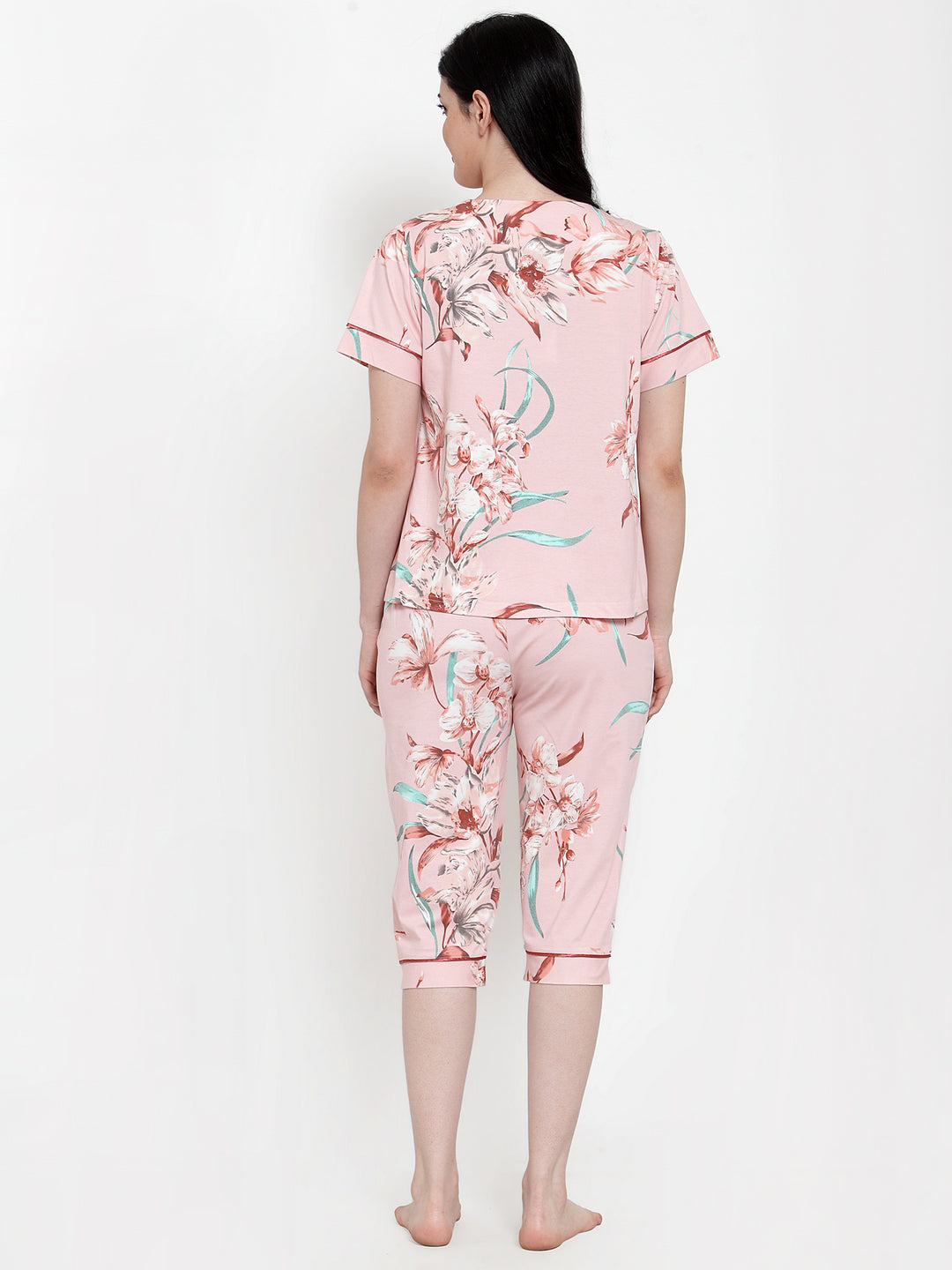 Women Pink Hosiery Printed Capri Night Suit
Size:
M
1. Breathable Cotton Fabric- These breathable night wears are professionally designed to give you the softest, and most comfortable and durable material.
2. Extra Soft Hand Feel- The cotton fabric makes it super soft and homey. The nightsuits you wouldn't want to get out off!
3. Aesthetics- We use cutesy prints and understated colours to bring out your aesthetics.
4. 12 Hours Wearable- Because Sundays are for catching up on sleep!

Usage:

1. Travel Friendly- Travel in style and comfort with easy to carry and snug nightsuits.
2. Sleeping, Lounging and Stretching-Because even the workaholics need to kick back and rejuvenate. Why not do it in luxury and comfort
Worth buying
Must buy. Very nice prodct.
Very comfortable.
The material is soft and it's very comfortable to wear colour is same as shown in the picture.
Happy customer
Happy with the purchase.worth the penny.