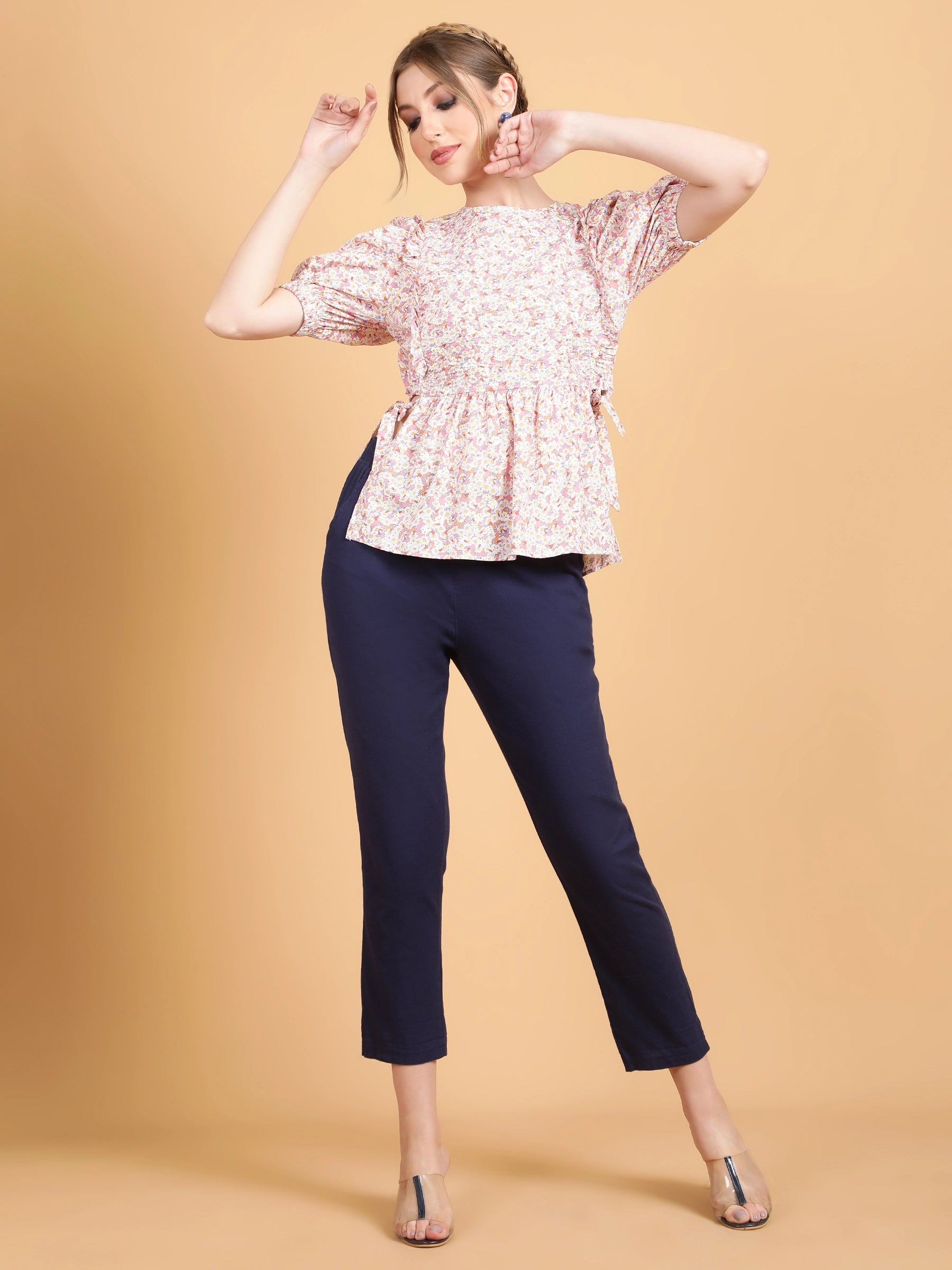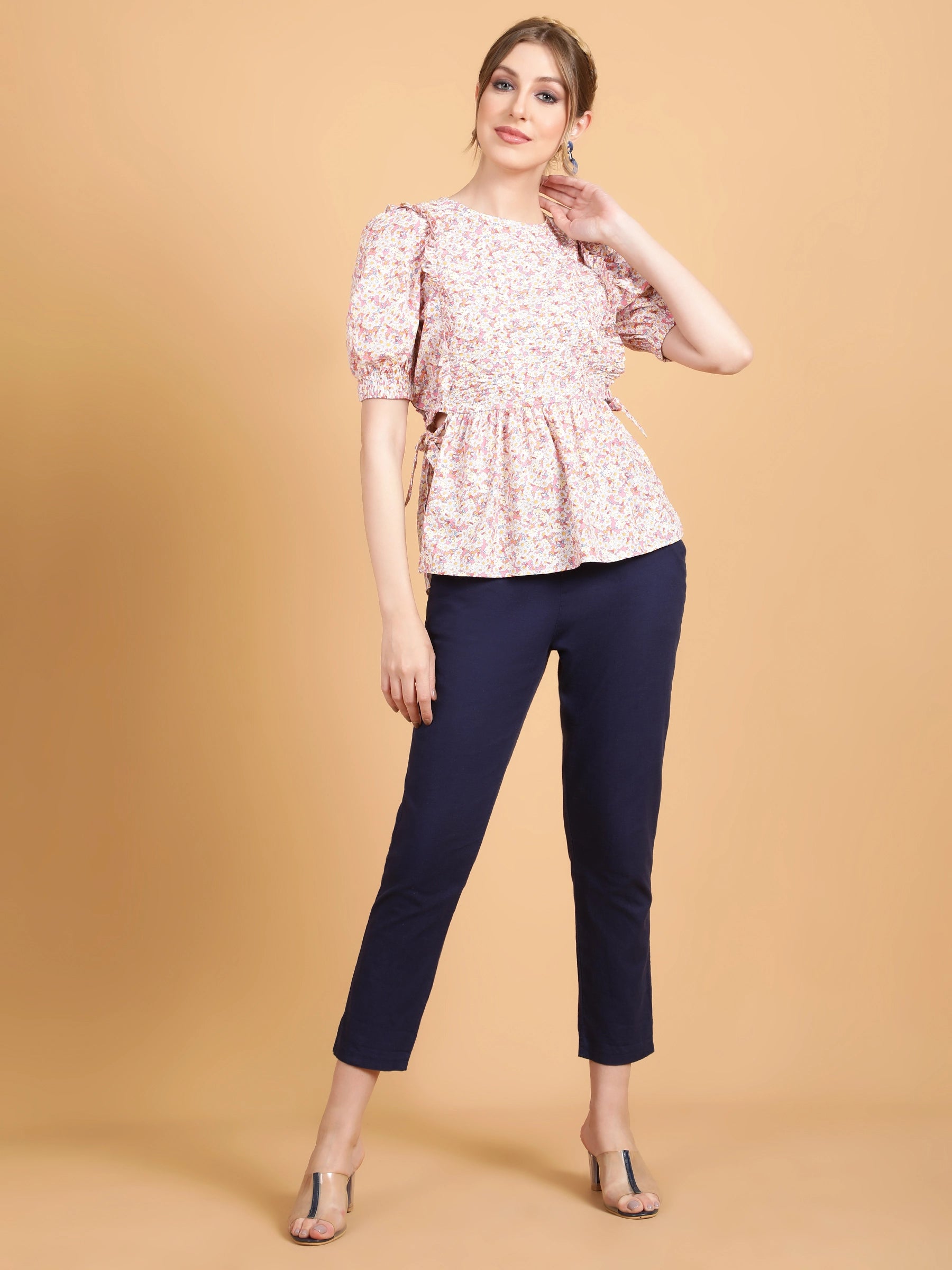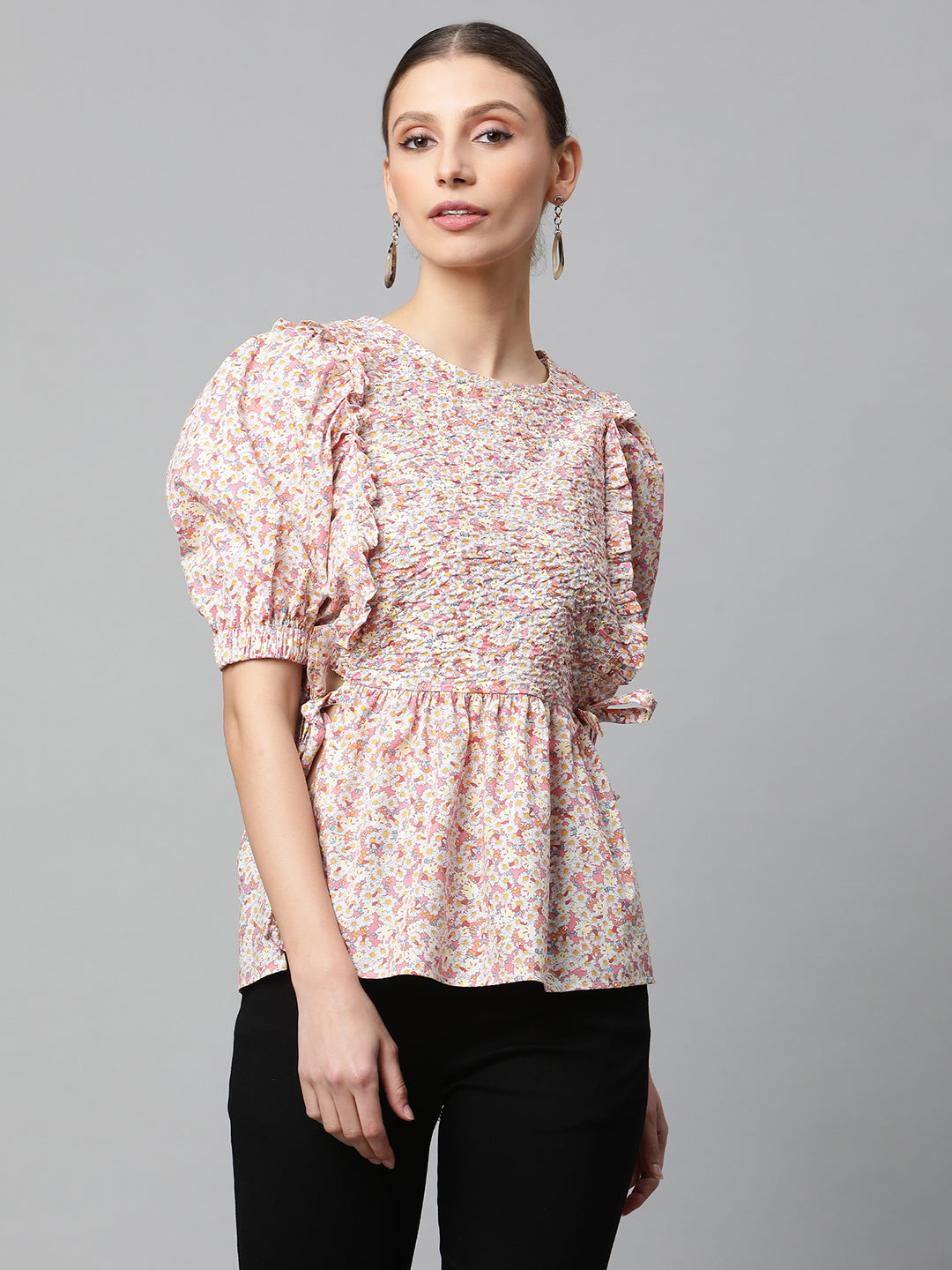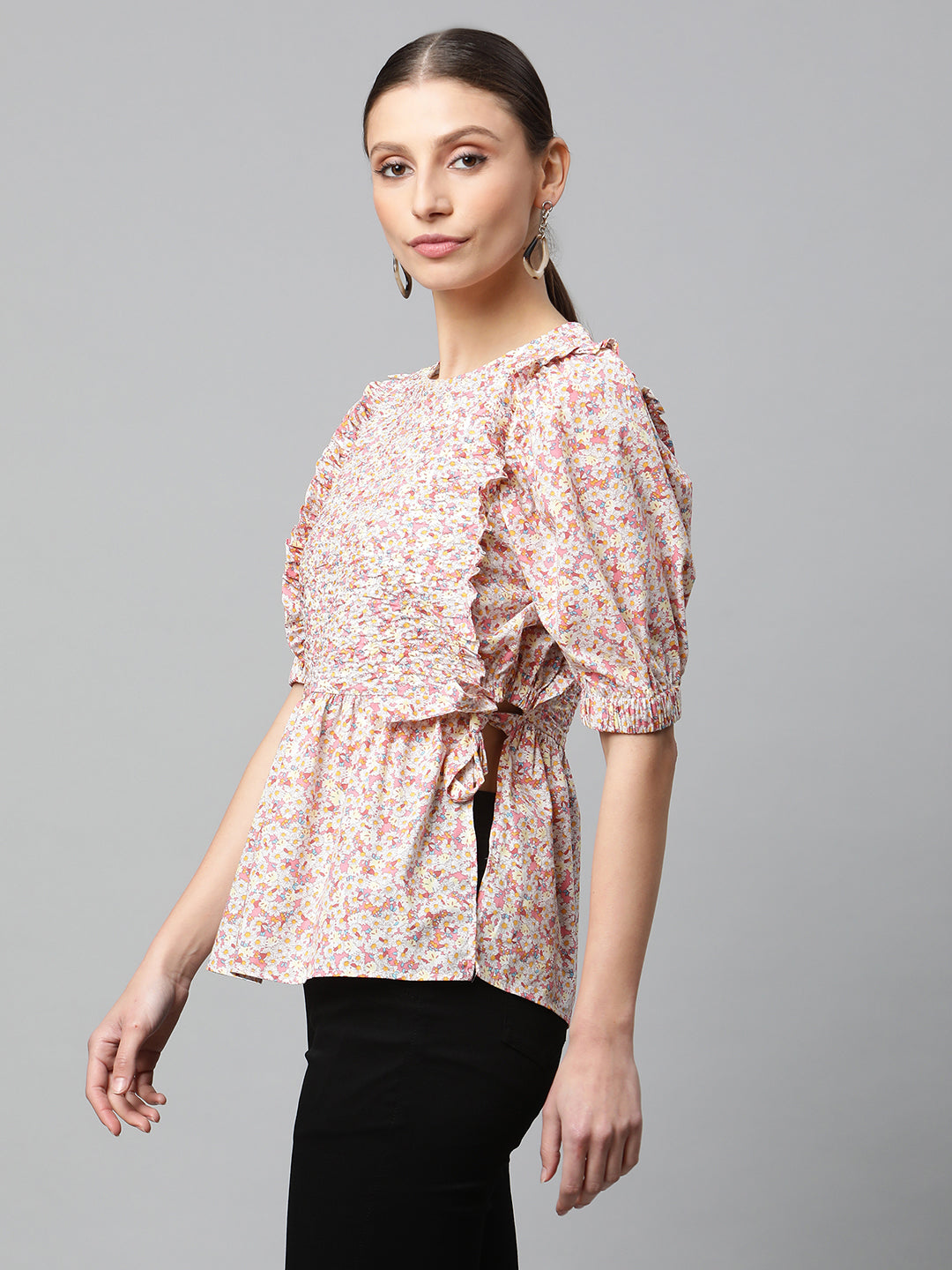 Women Pink & White Floral Peplum Top
size:
S
Transport yourself to a fashionable vibe of a garden filled with colorful blooms with the Global Republic Pink & White Mini-Floral Top.
This chic top features a flattering round neck and small side cut detailing in the waist area that offers the perfect fit, accentuating your natural curves. Delicate ruffles on the side chests add a playful touch, while the two bow-like ties at the back add a charming twist to this already stunning piece.
Wear it with your favorite jeans for a casual daytime look or a skirt and heels for a night out with friends. It's a timeless and versatile piece you'll love wearing for years.
Neck: Square Neck
Sleeve Style: Straight sleeves
Fit: Straight-Fit
Fabric: Knitted cotton-poly fabric
Colour and pattern: Pink & Solid fabric.
Hem Length: Waist Length
Occasion: Casual
Care Instructions: Gentle Machine Wash & Hand Wash, Do not Bleach.
Country of origin: India
Styling Tips: Pair it with jeans, jeggings, or shorts, and casual shoes or sandals
Nice.
Very nice product just loved it.
Awesome
Love it. Comfortable and stylish.