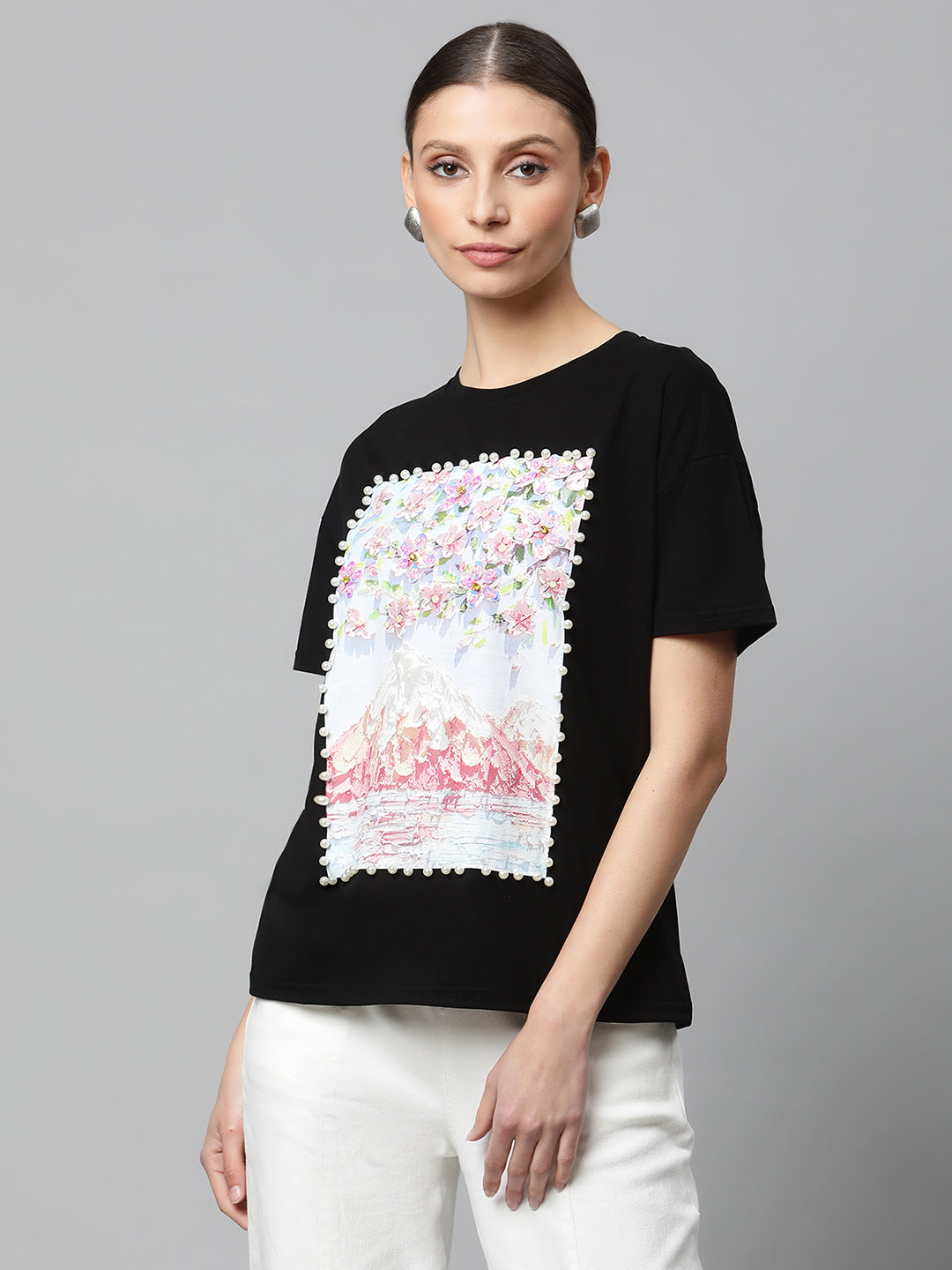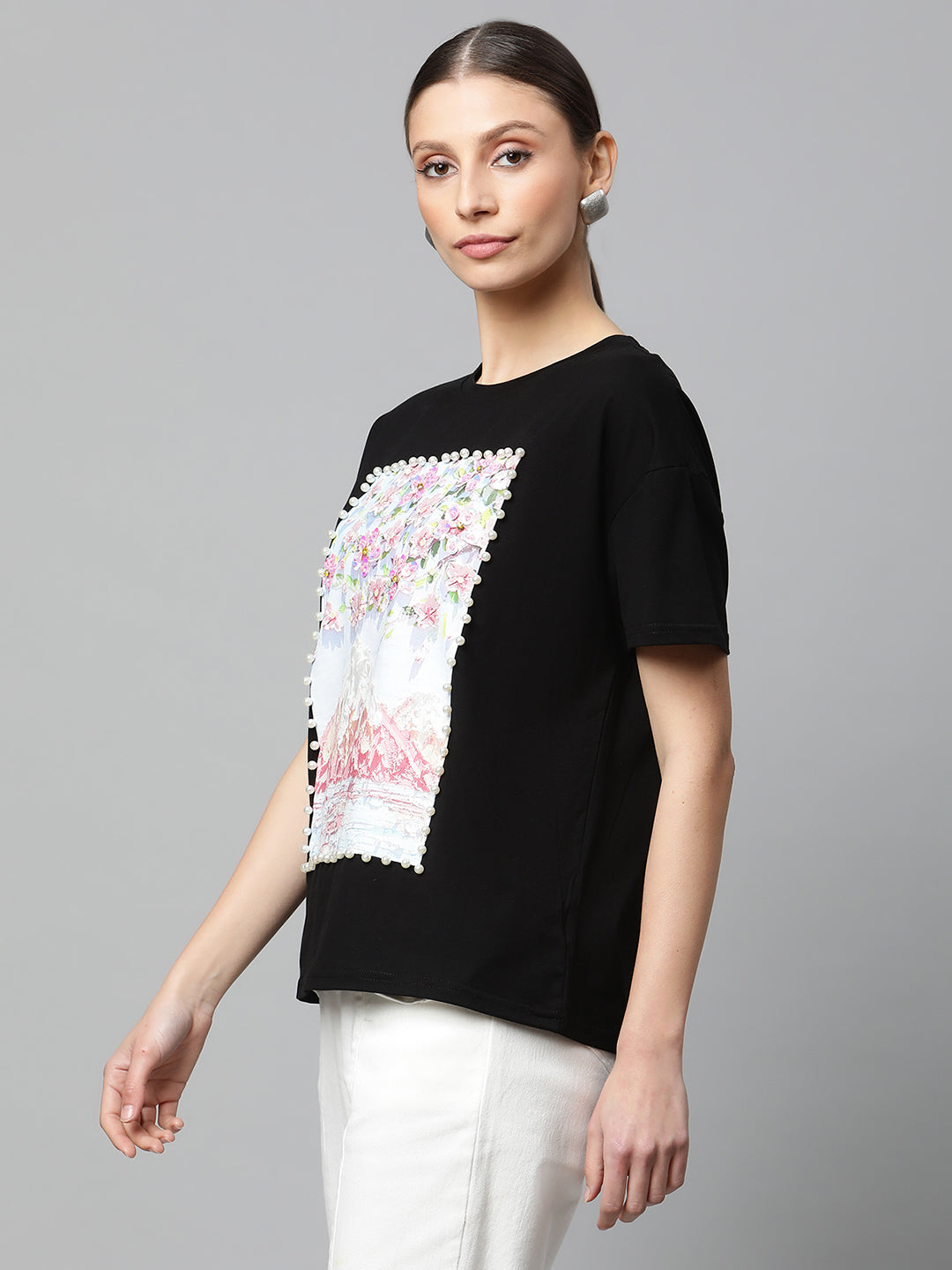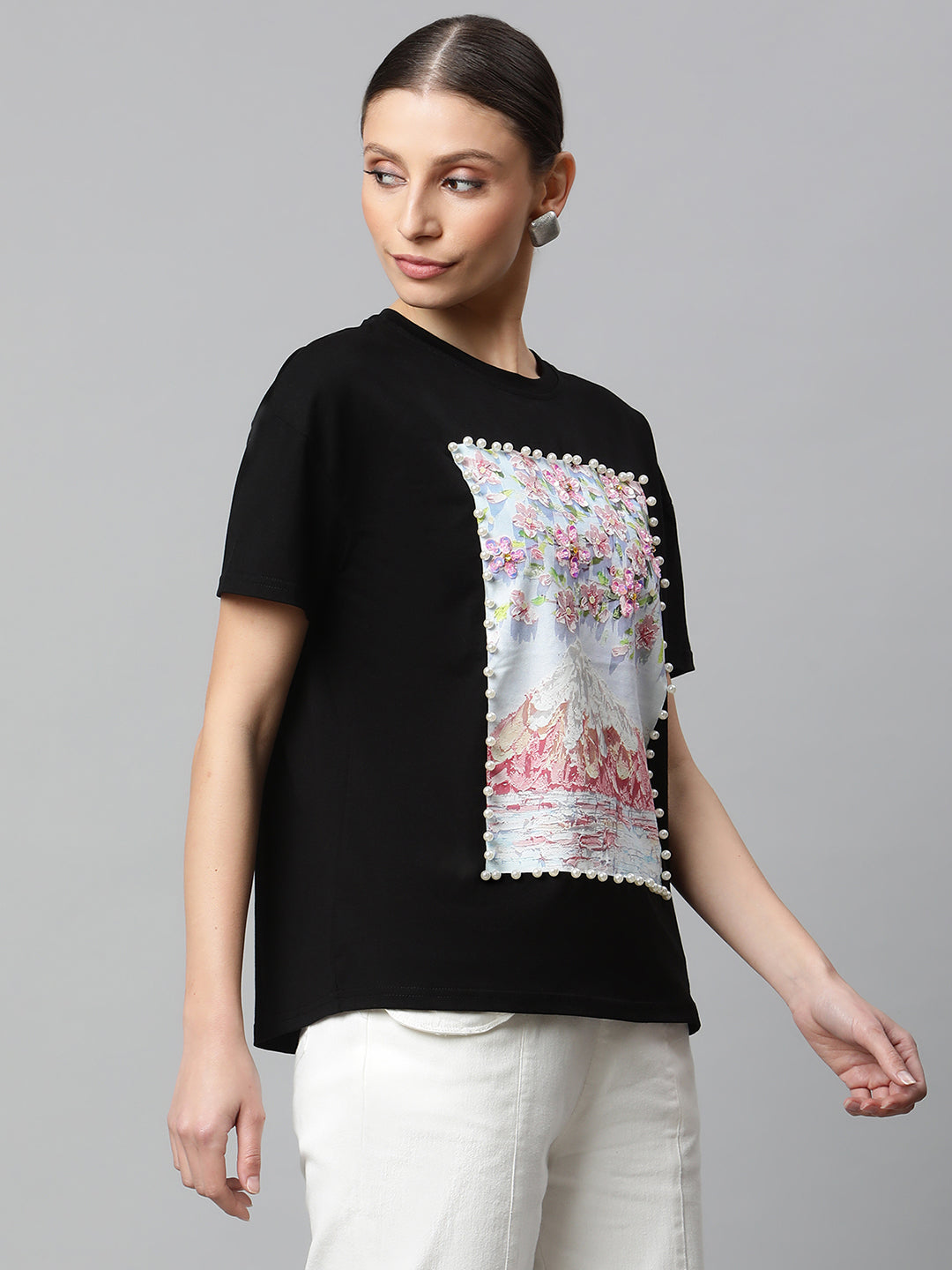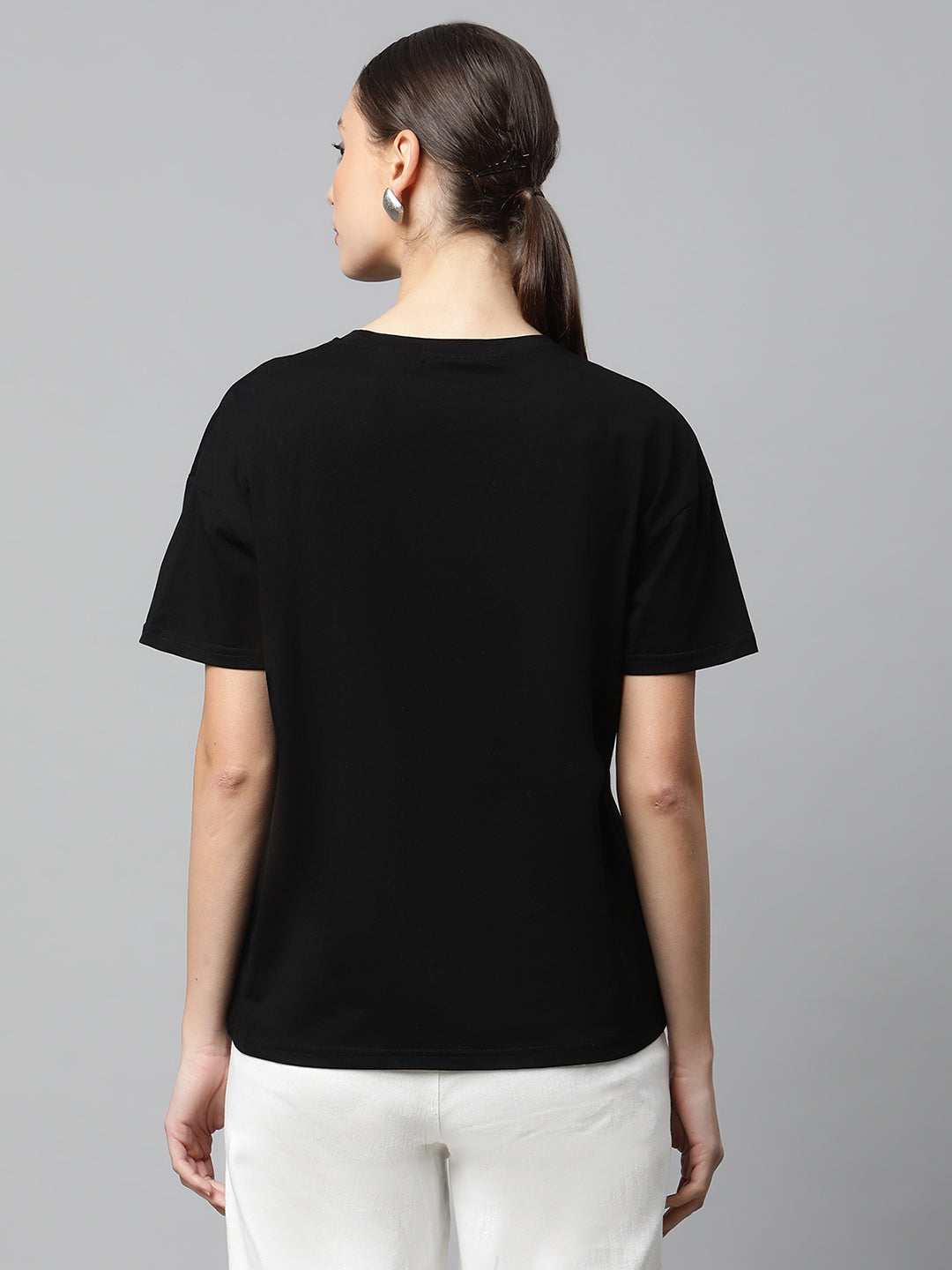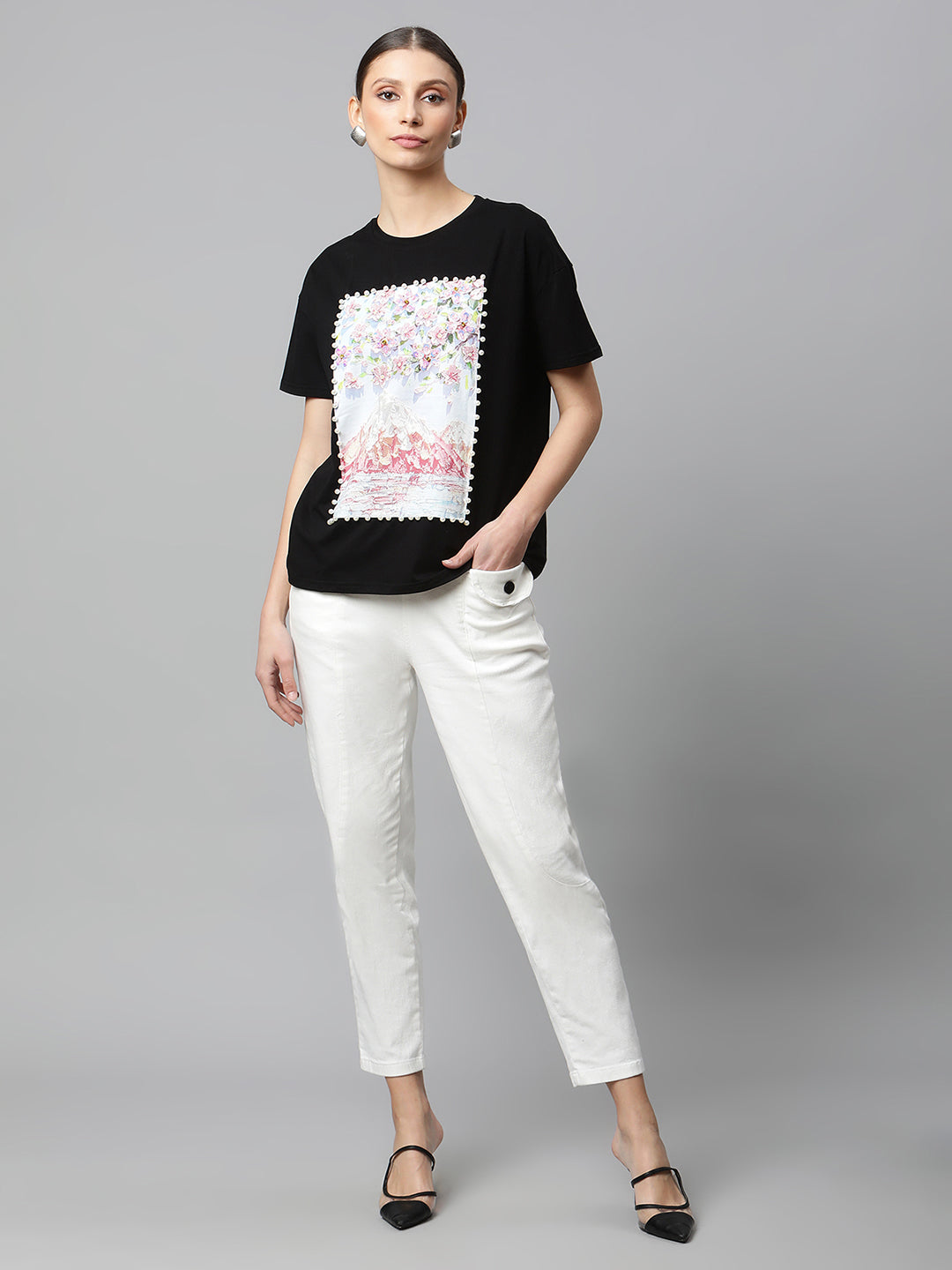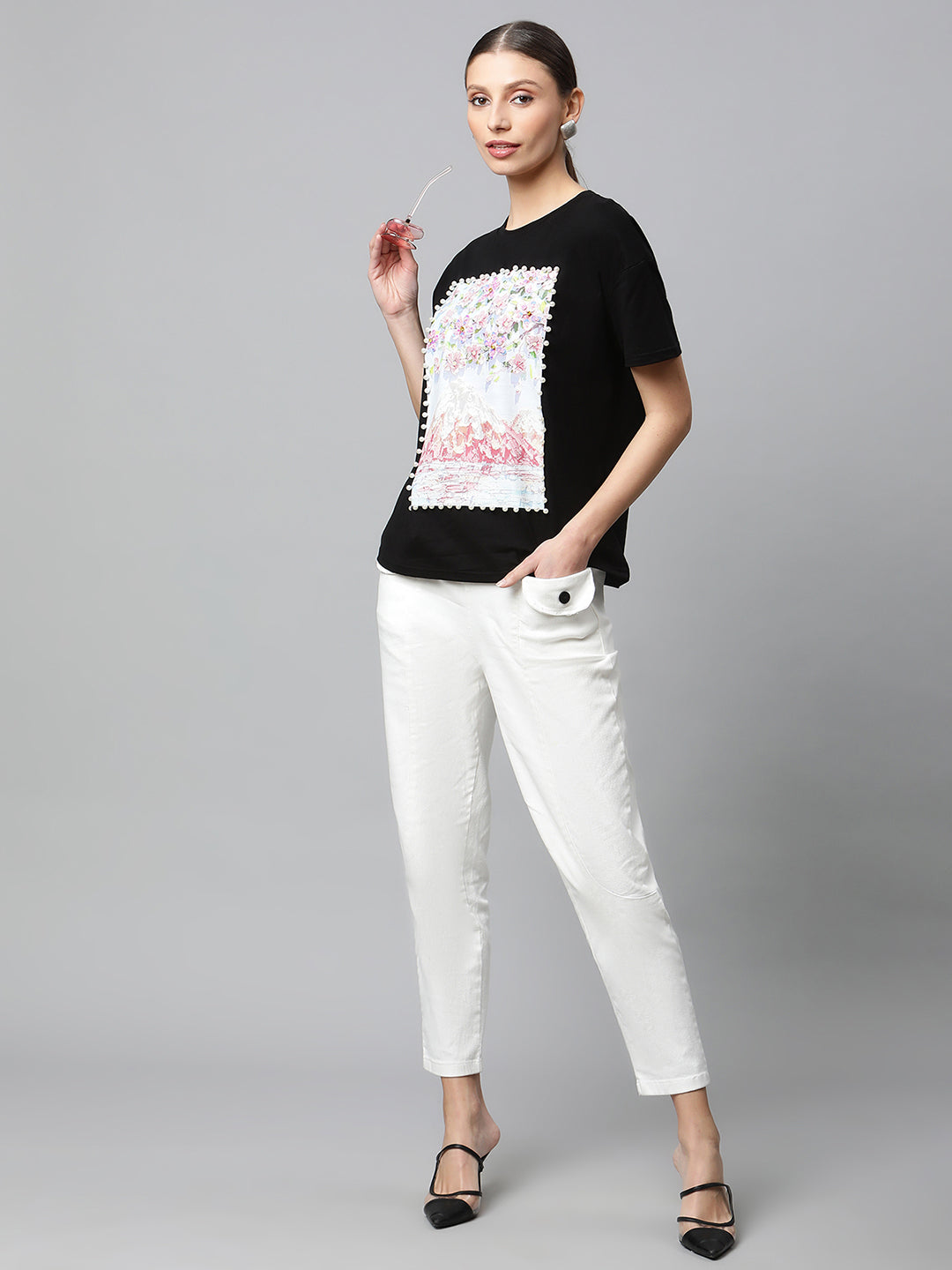 Women Regular Fit Black Floral Embellished T-Shirt
size:
M
Edge up your casual look with Global Republic Black Floral Embellished Top!
When you want to look great but can't do it all the time Our Black Floral Embellished Top is perfect when you don't want to dress up. Featuring straight 3/4 sleeves, a sleek fit, and a round neck style, this tee will make you look great paired with a pair of jeans or leggings.
The loose fit and casual style make this top the perfect addition to your must-have summer wardrobe.
Neck: Round Neck 
Sleeve Style: Straight sleeves
Sleeve Length: 3/4 Length Sleeves 
Fit: Straight-Fit
Fabric: Knitted cotton-poly fabric
Colour and pattern: Black & Solid fabric.
Hem Length: Waist Length
Occasion: Casual
Styling Tips: Pair it with jeans, jeggings, or shorts, and casual shoes or sandals 
Care Instructions: Gentle Machine Wash & Hand Wash, Do not Bleach.
Country of origin: India
Great
As expected its really nice.