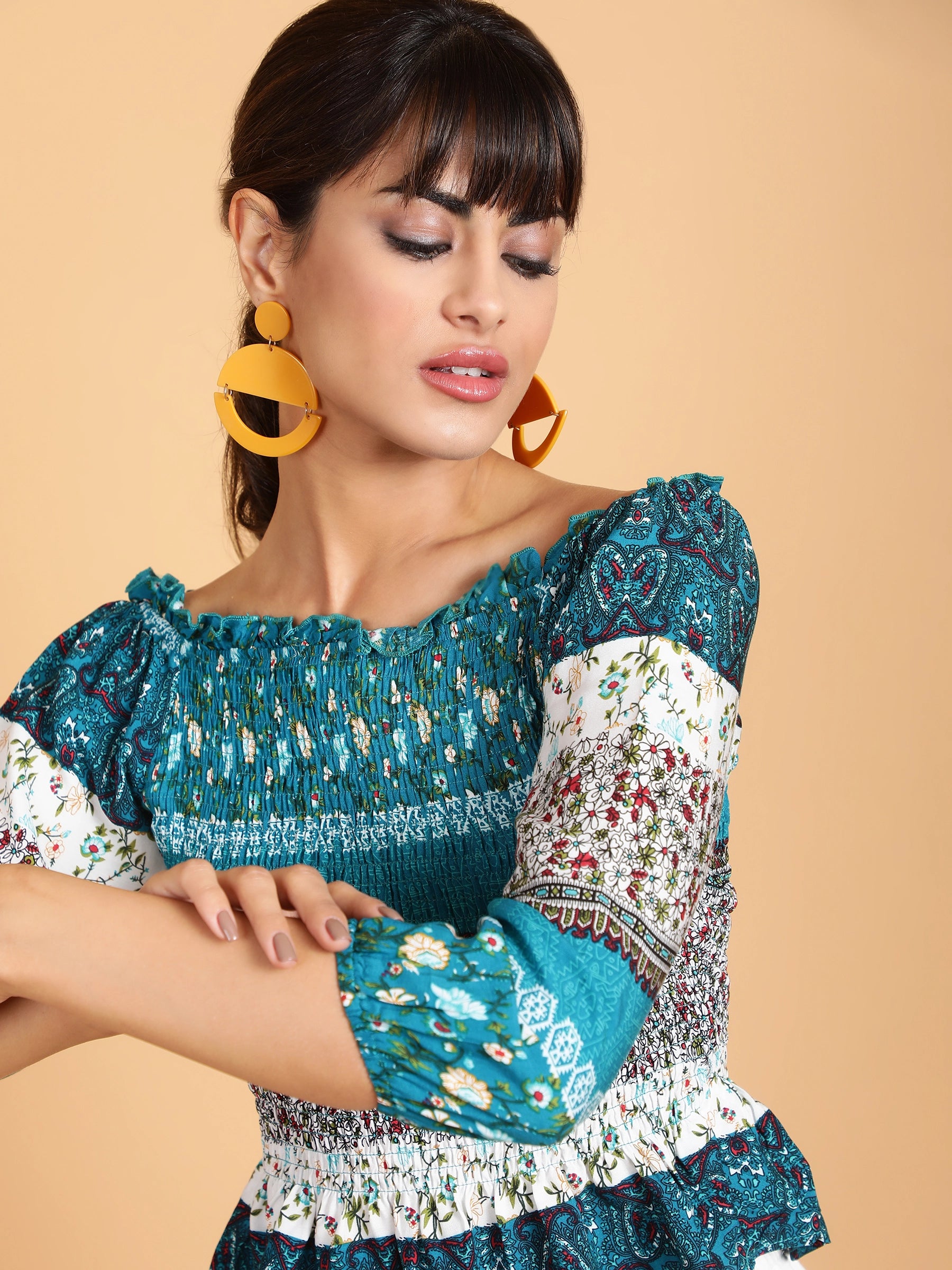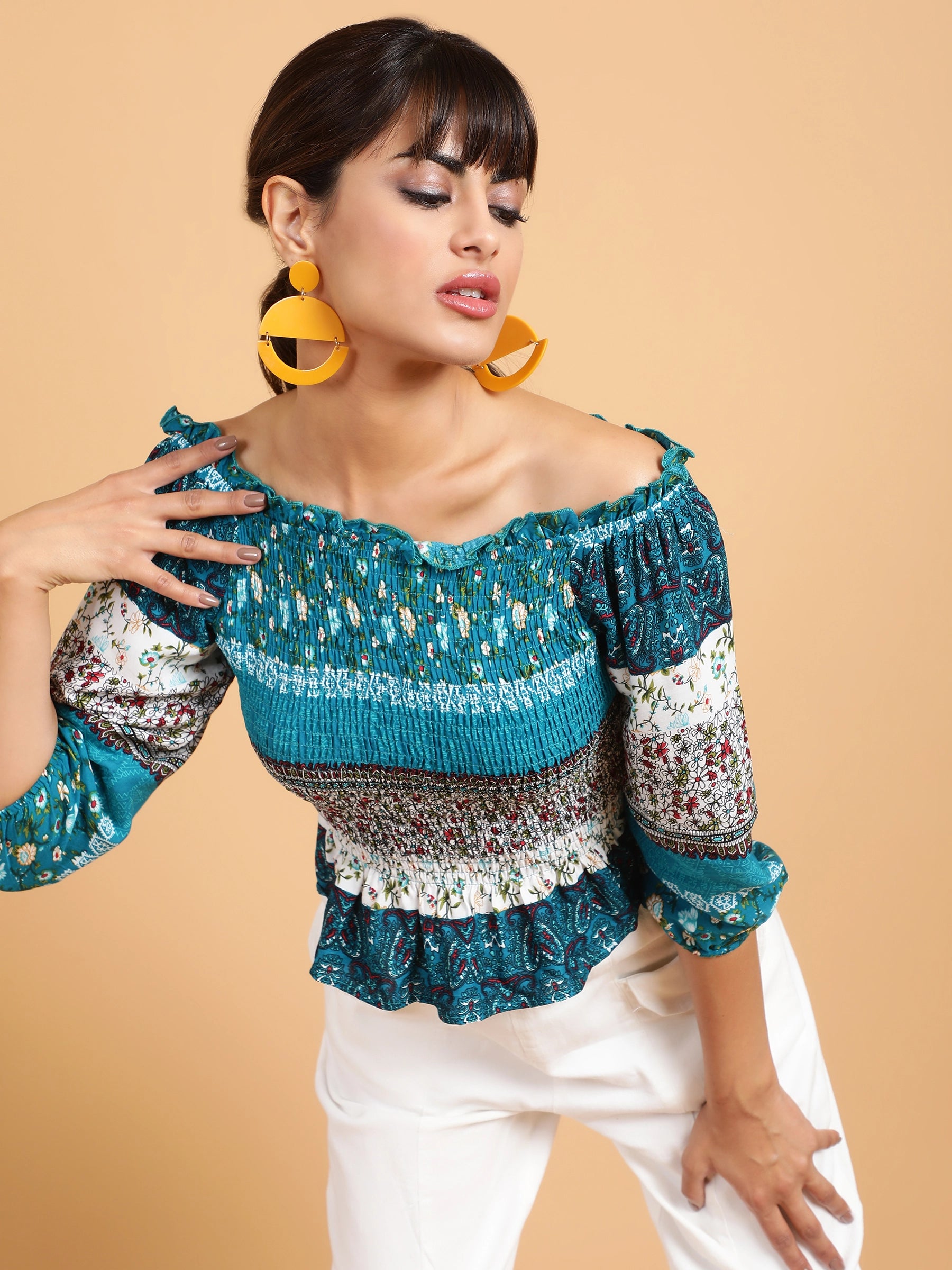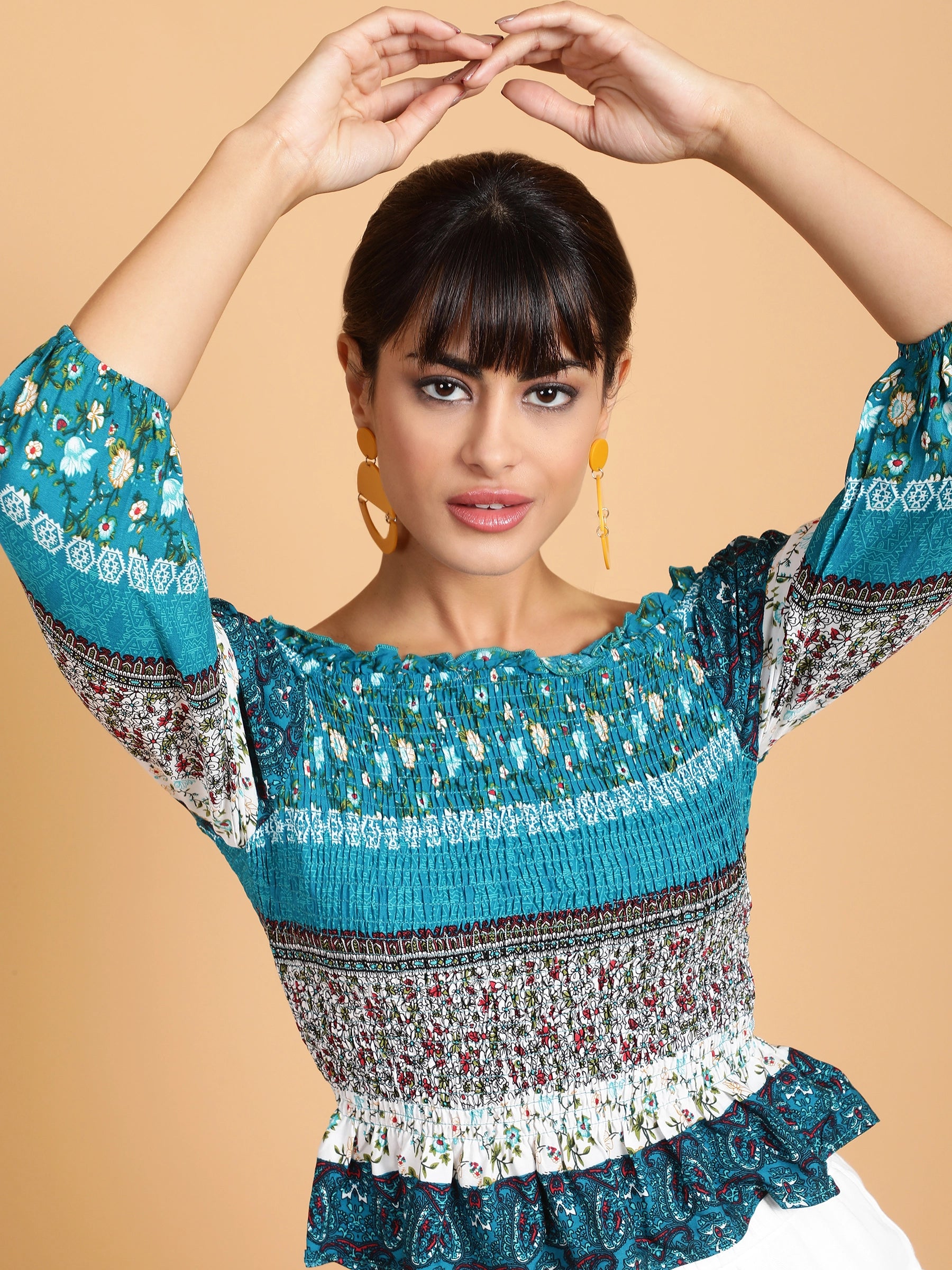 Women Teal Snug Fit Boat Neck Floral Print Top
size:
S
Global Republicƒs teal crepe mini-floral printed top is a breath of fresh air. Its stunning teal color, coupled with the playful mini-floral pattern, creates a visual masterpiece that's sure to turn heads. The delicate crepe fabric drapes elegantly off the shoulders, making it an excellent choice for a sunny day.
With its off-shoulder design, you can style this top with high-waisted shorts, skirts, or pants, making it a versatile addition to any wardrobe.
Whether you're dressing it up or down, this top is sure to add a touch of whimsy and elegance to any outfit. So go ahead, add it to your collection, and experience the magic of the Global Republic teal crape mini-floral printed top for yourself!
Neck: Off-Shoulder
Sleeve Style: Regular sleeves
Sleeve Length: Off-Shoulder
Fit: Crop-Fit
Fabric: Knitted cotton-poly fabric
Colour and pattern: Teal & Mini-Floral fabric.
Hem Length: Cropped Length
Occasion: Casual, Semi-Formal.
Care Instructions: Gentle Machine Wash & Hand Wash, Do not Bleach.
Country of origin: India
Styling Tips: Pair it with jeans, jeggings, or shorts, and casual shoes or sandals
Worth buying
Must buy. Very nice prodct.