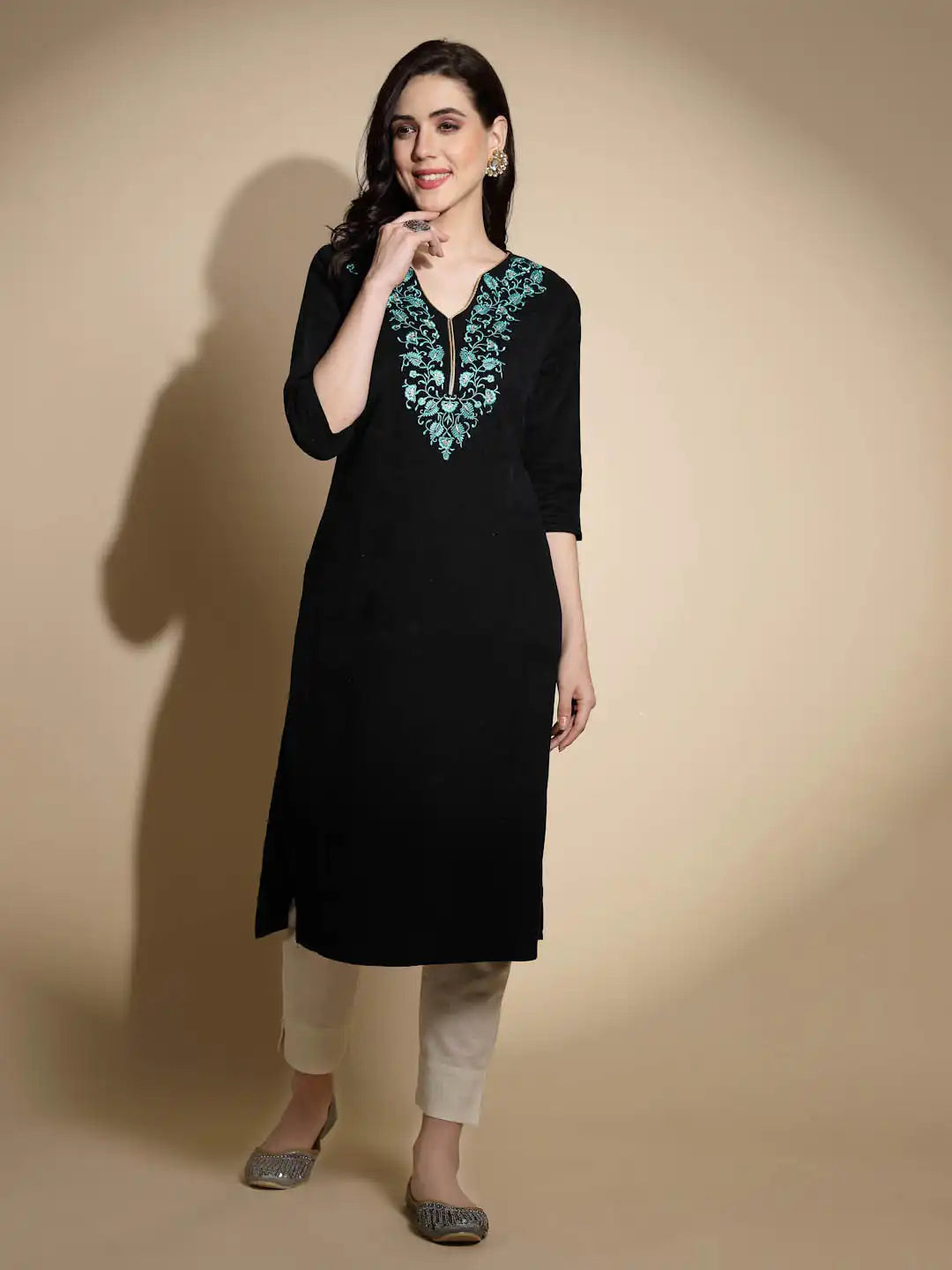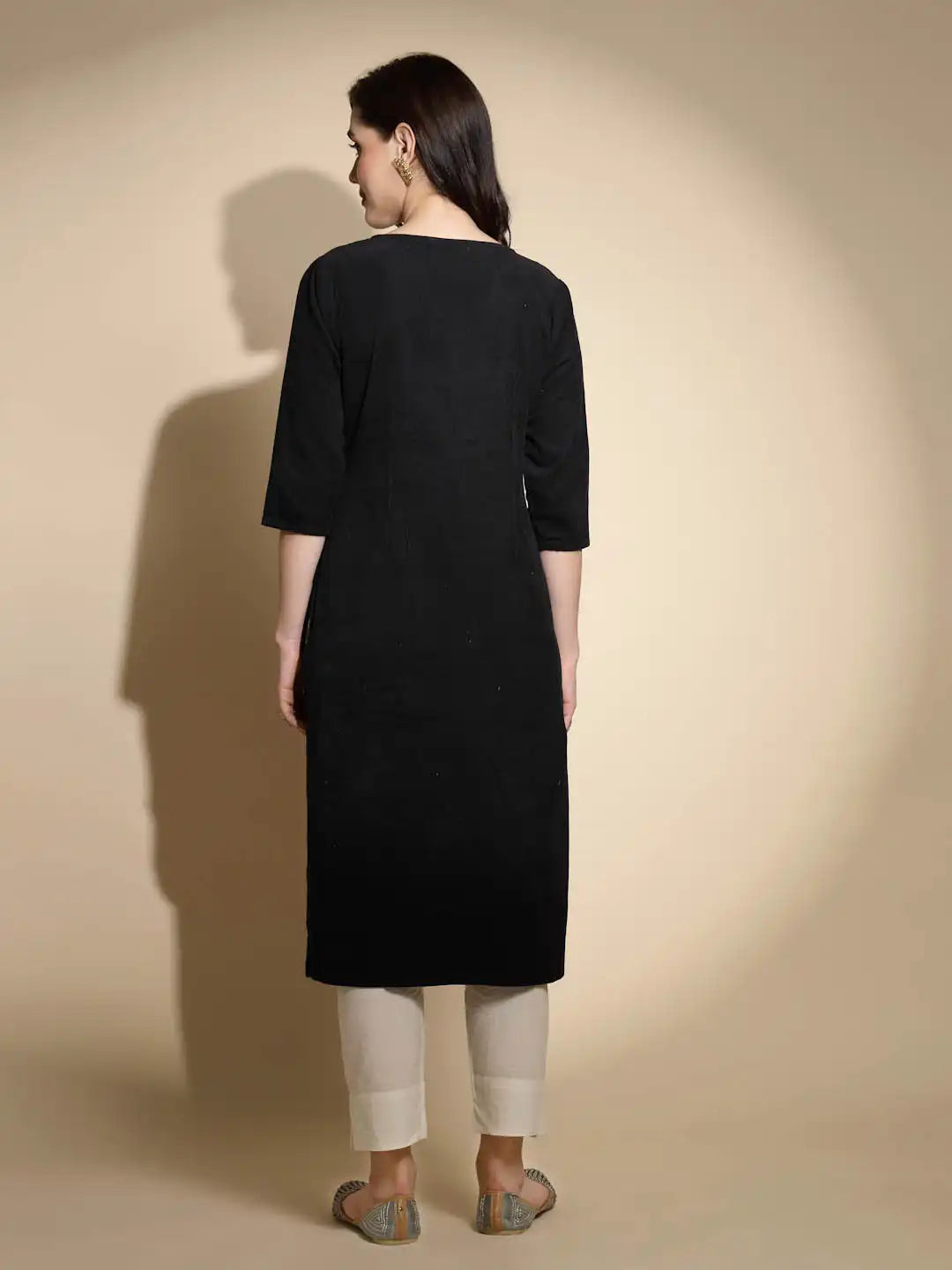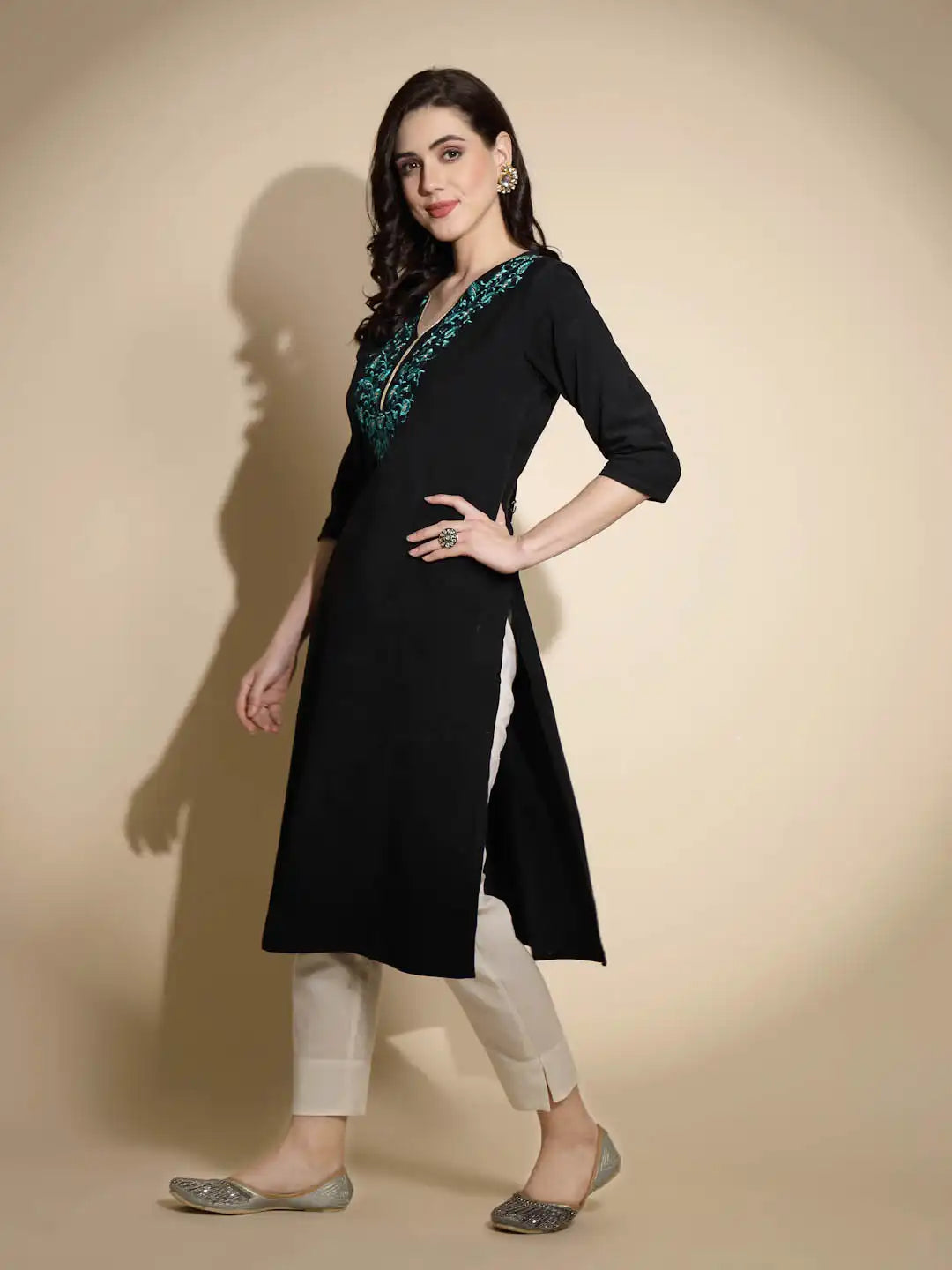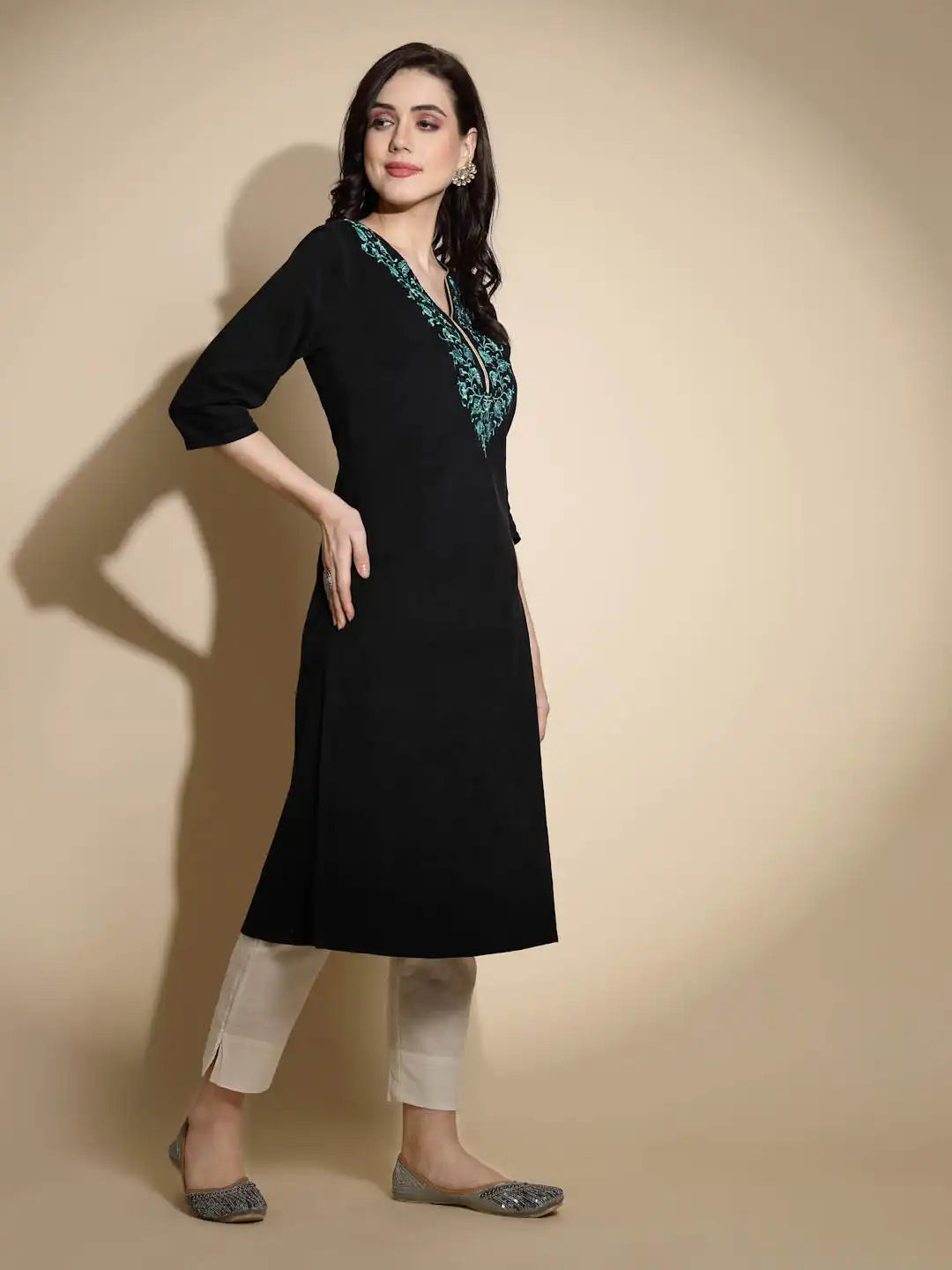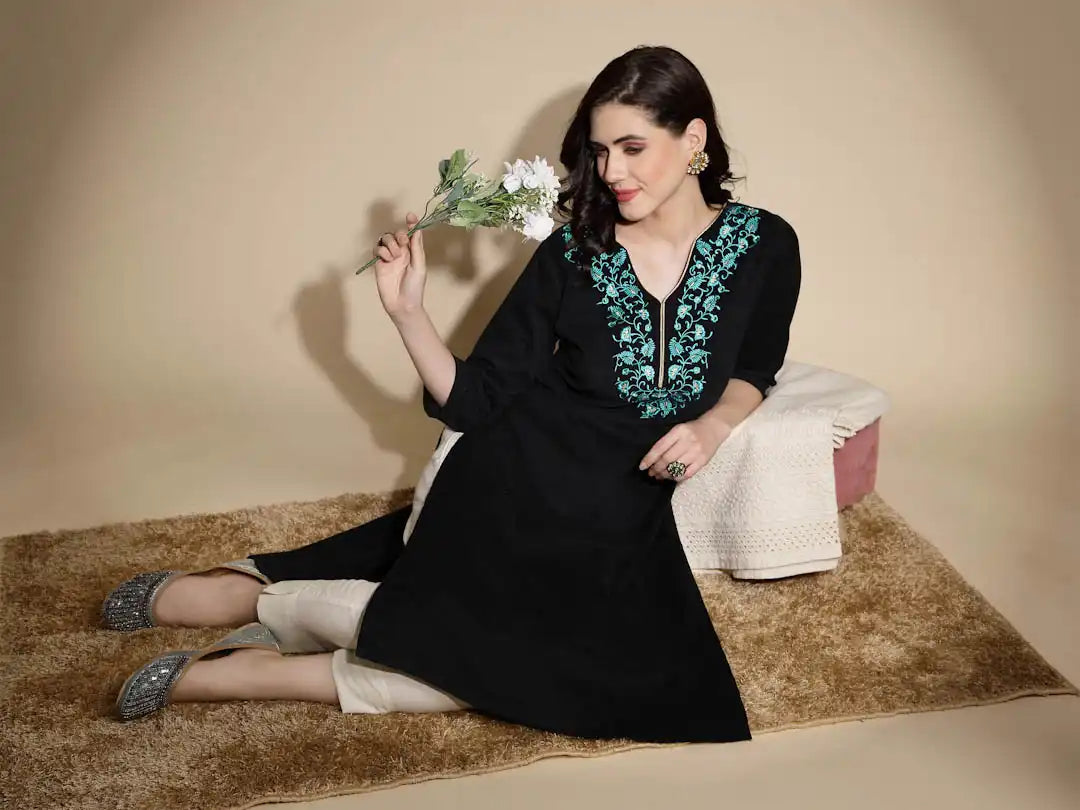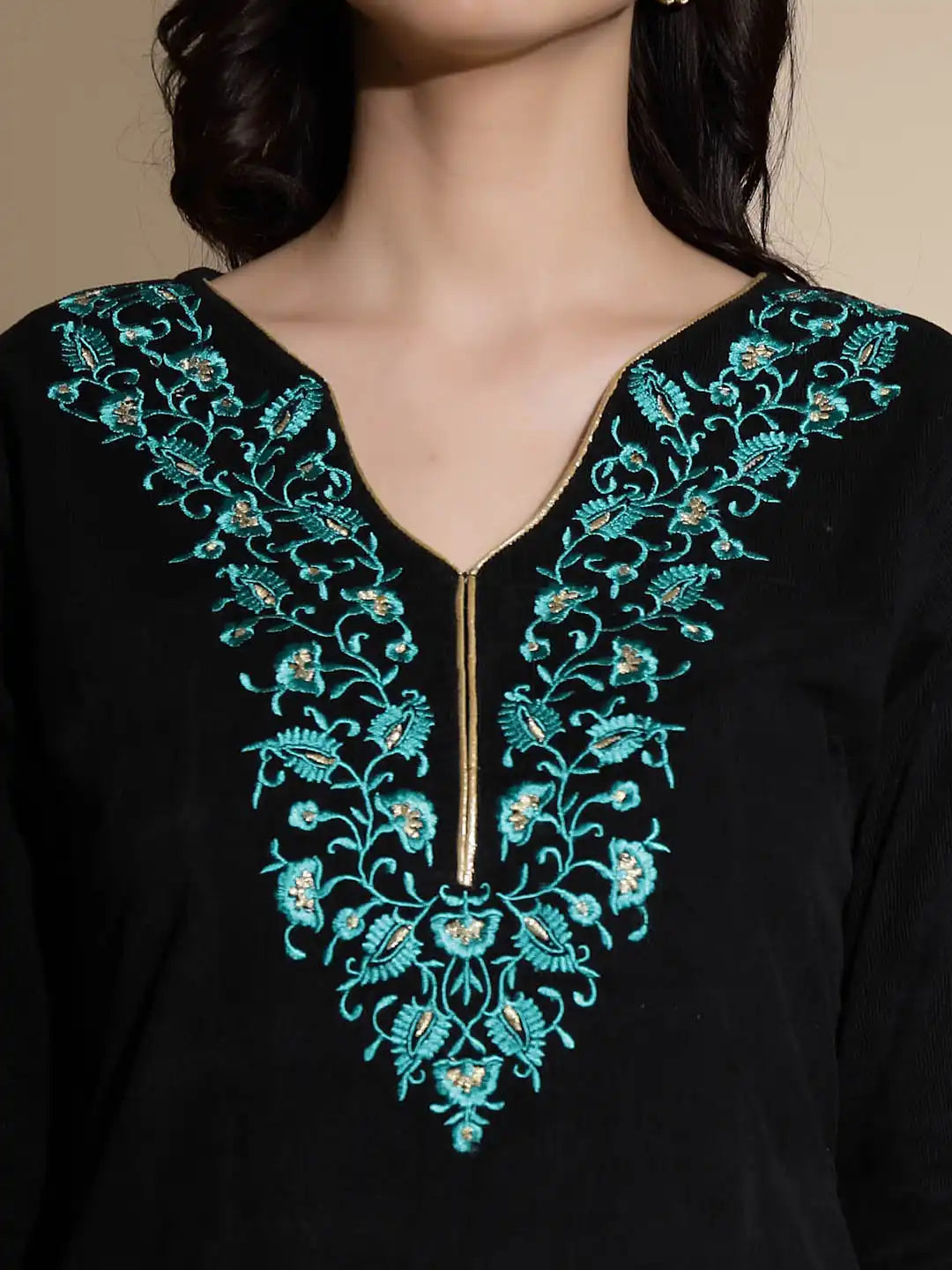 Black Embroidered Three Quarter Sleeves V-Neck Woolen Kurta
Size:
S
Crafted with the Loving traditional warmth and grace. The Super Elegant and comfortable Kurta's form Global Republic are here. Perfect and Snug for the Winter Season, the Woolen knits provide every bit of warmth and style that you need this Winter! Amazing Printed Design adding depth and royalty to all your styling options.
Love the Fabric
Fabric and Quality of products are awesone
Just go for it.
I loved it! The fabrc is such a fine,feel super comfortable.