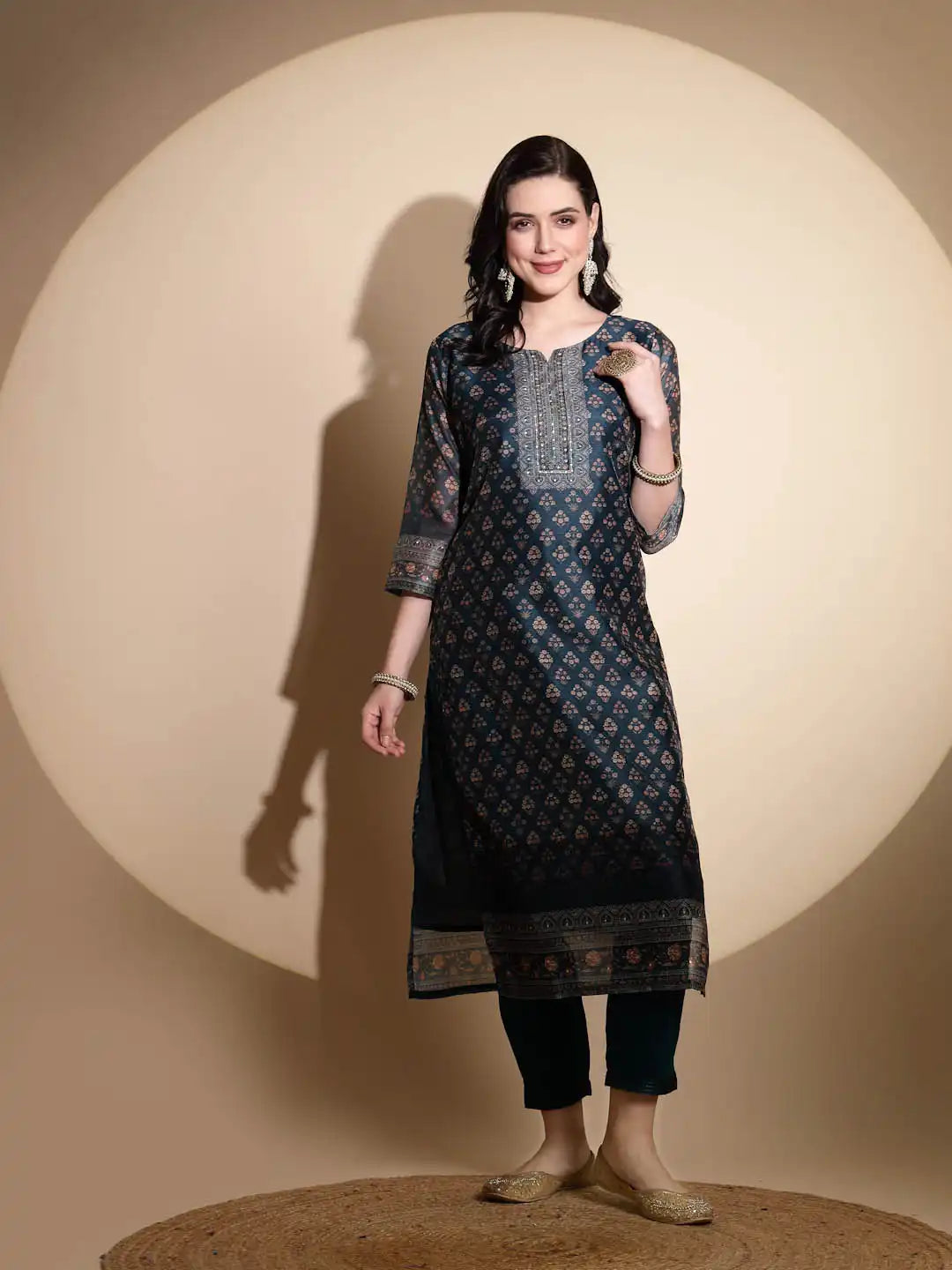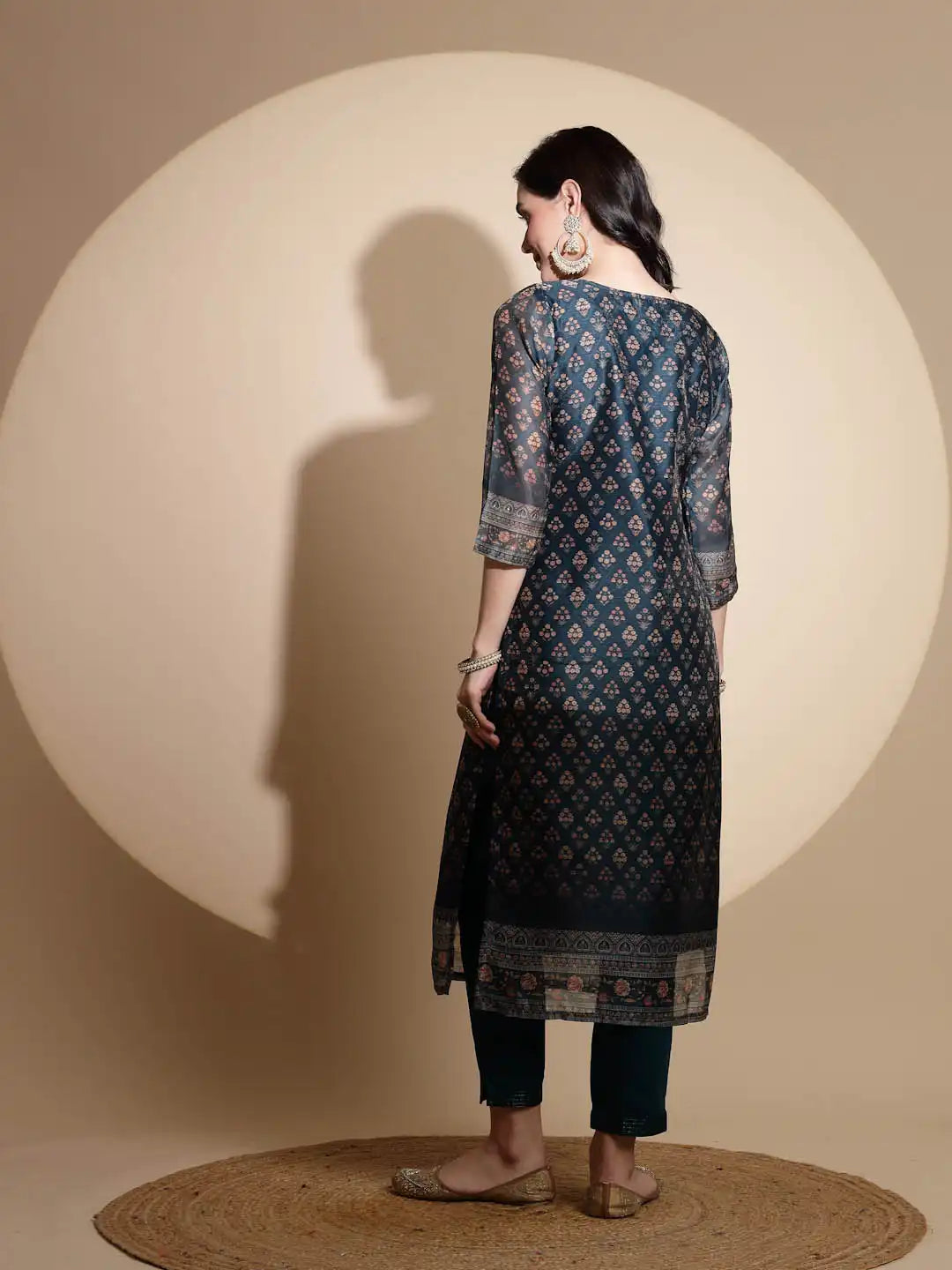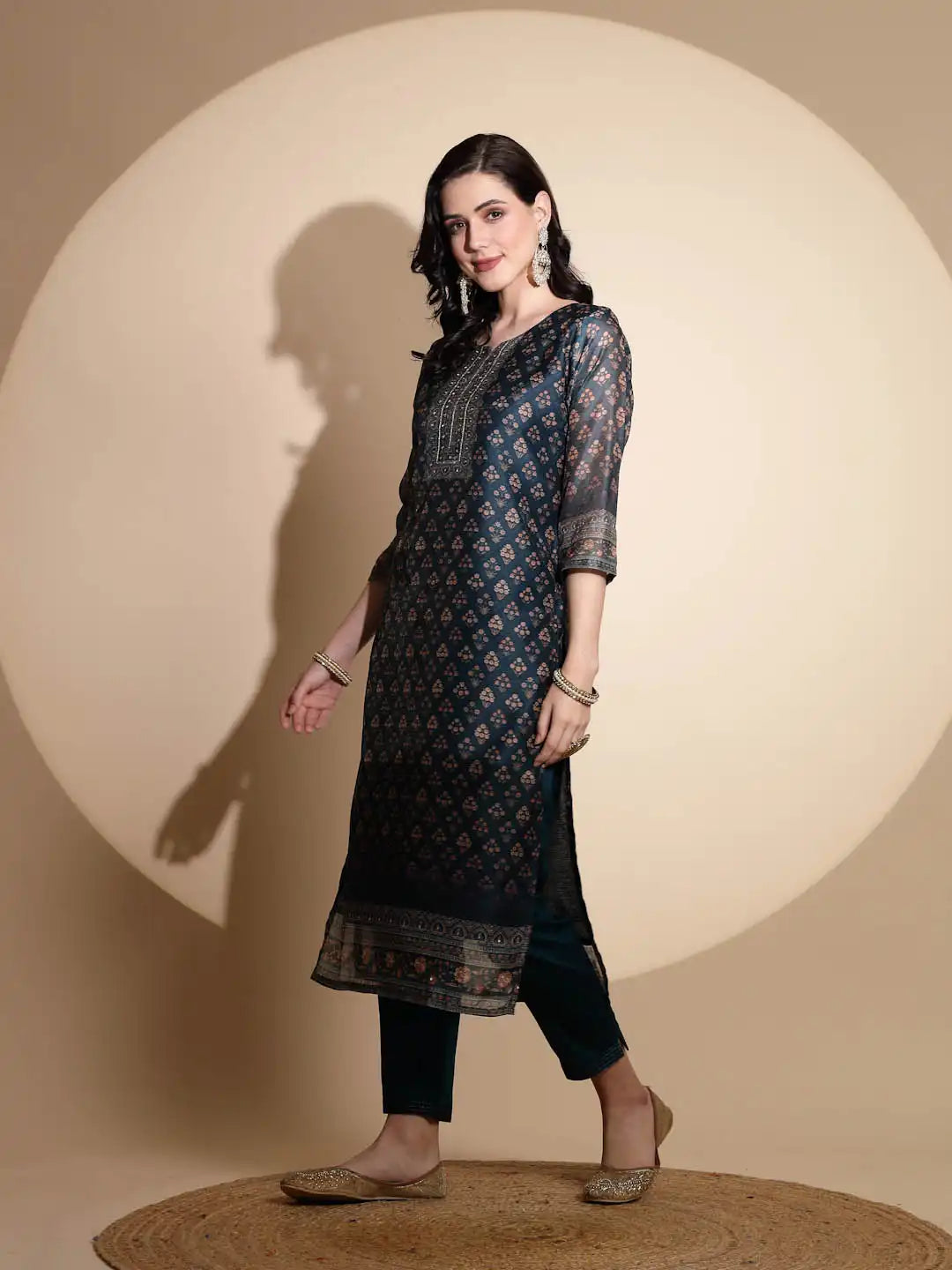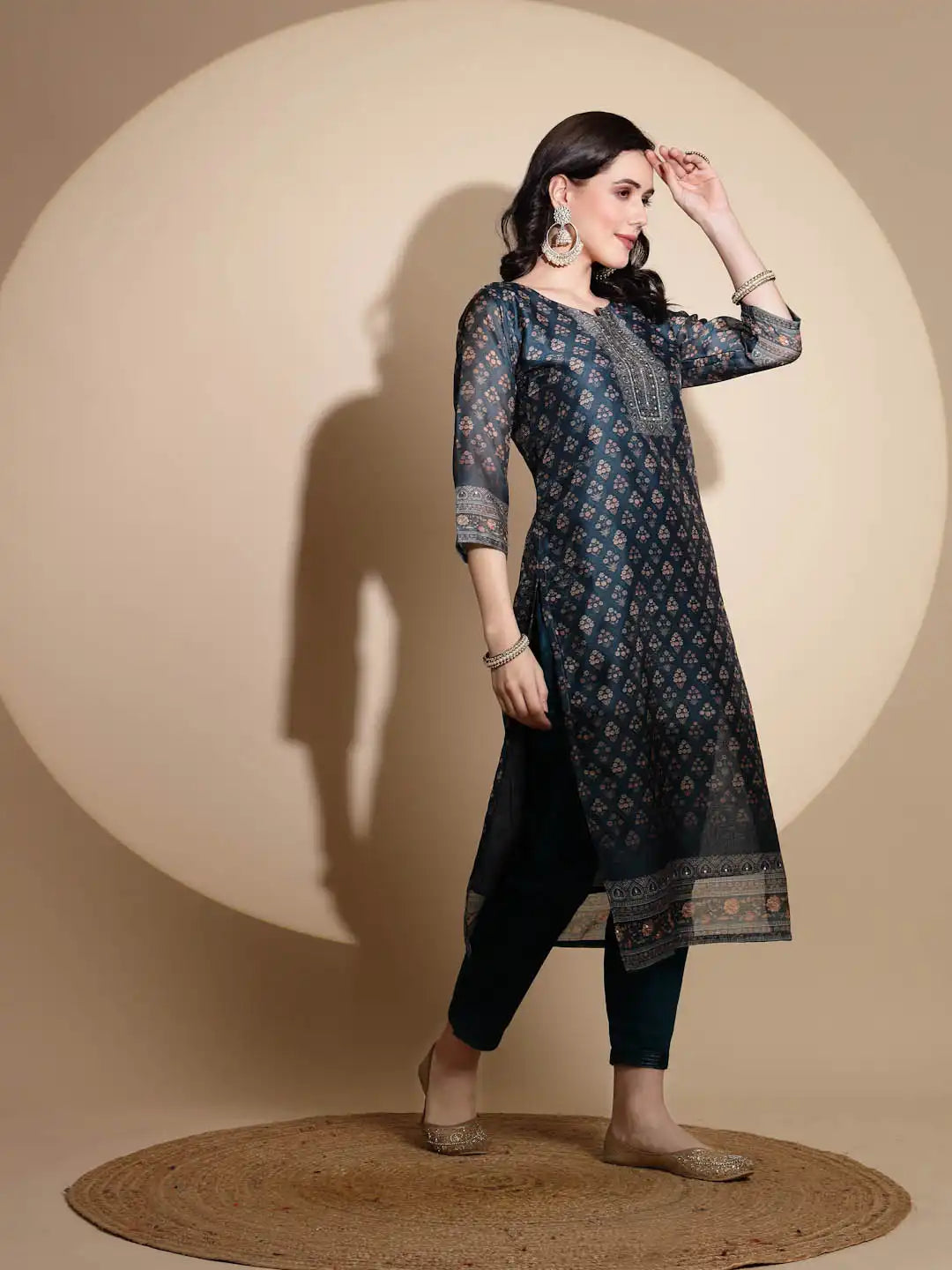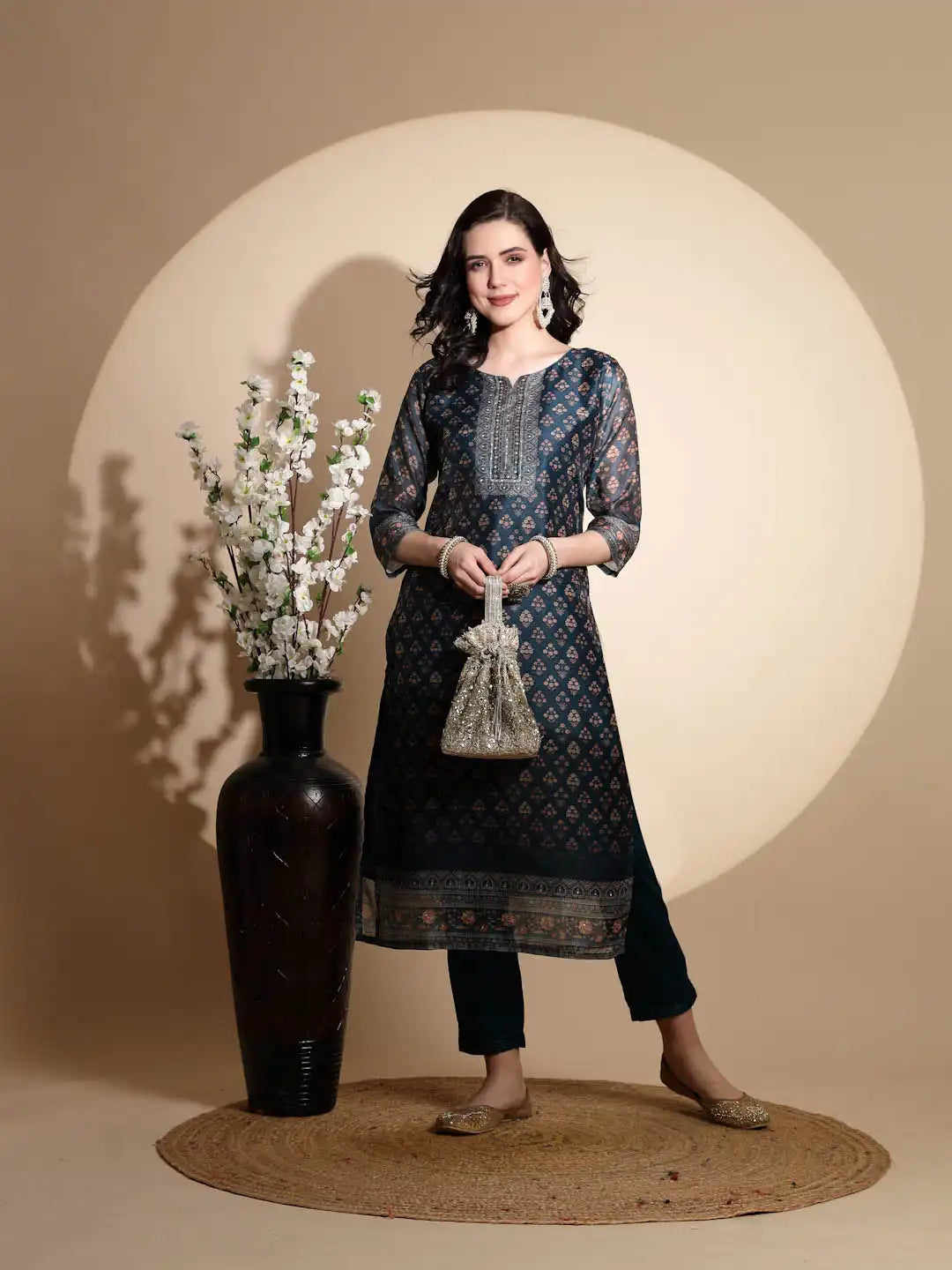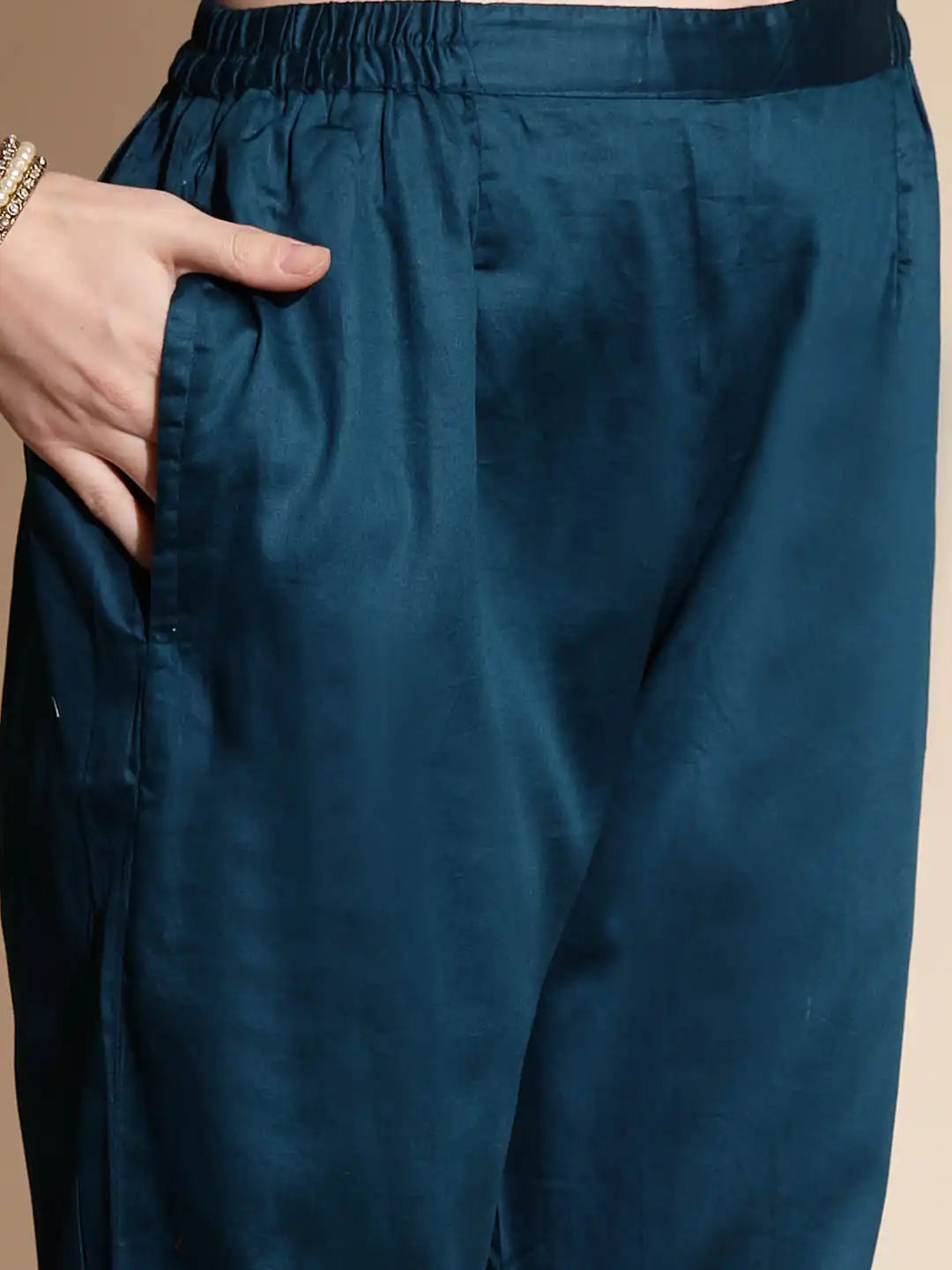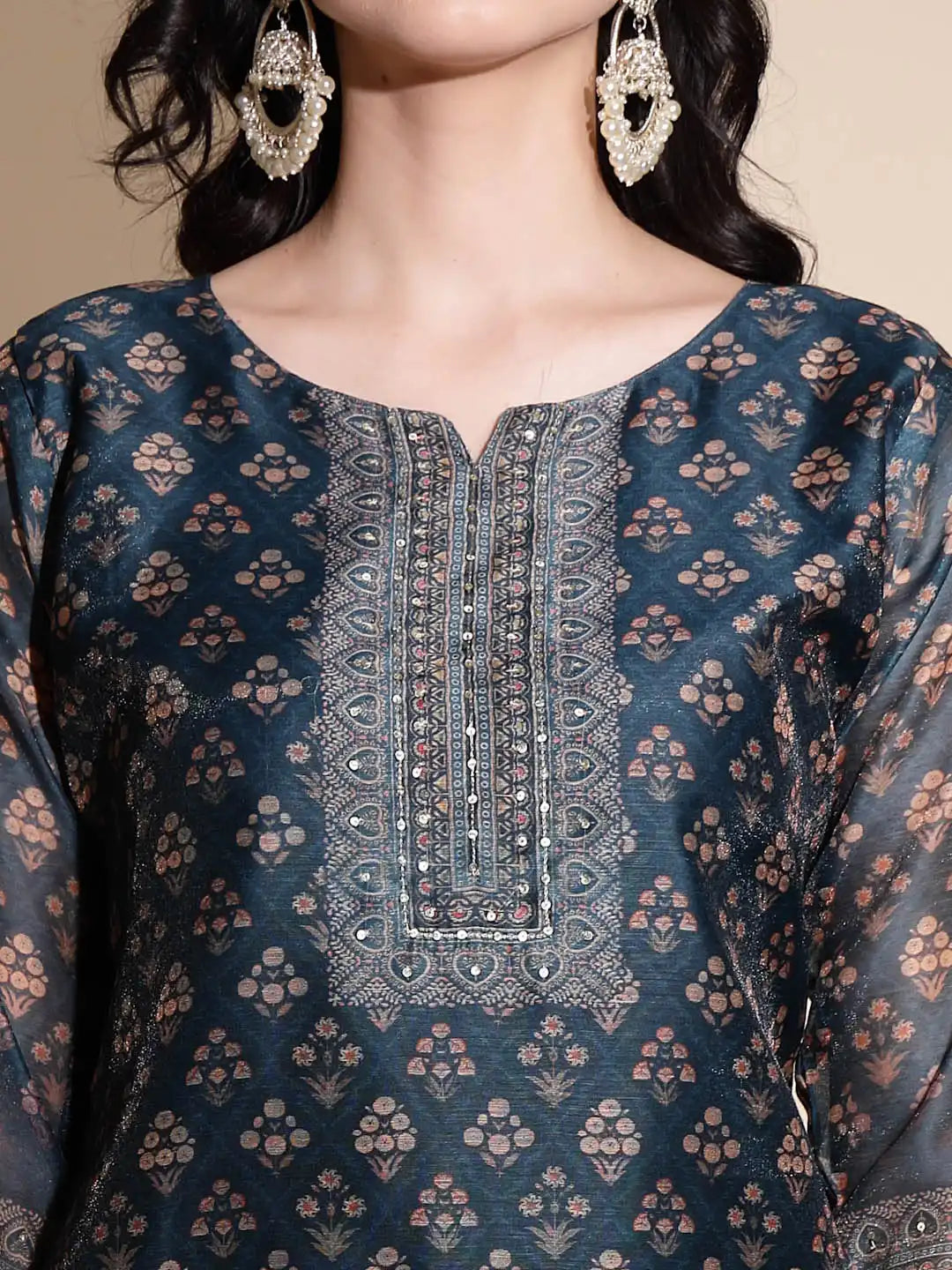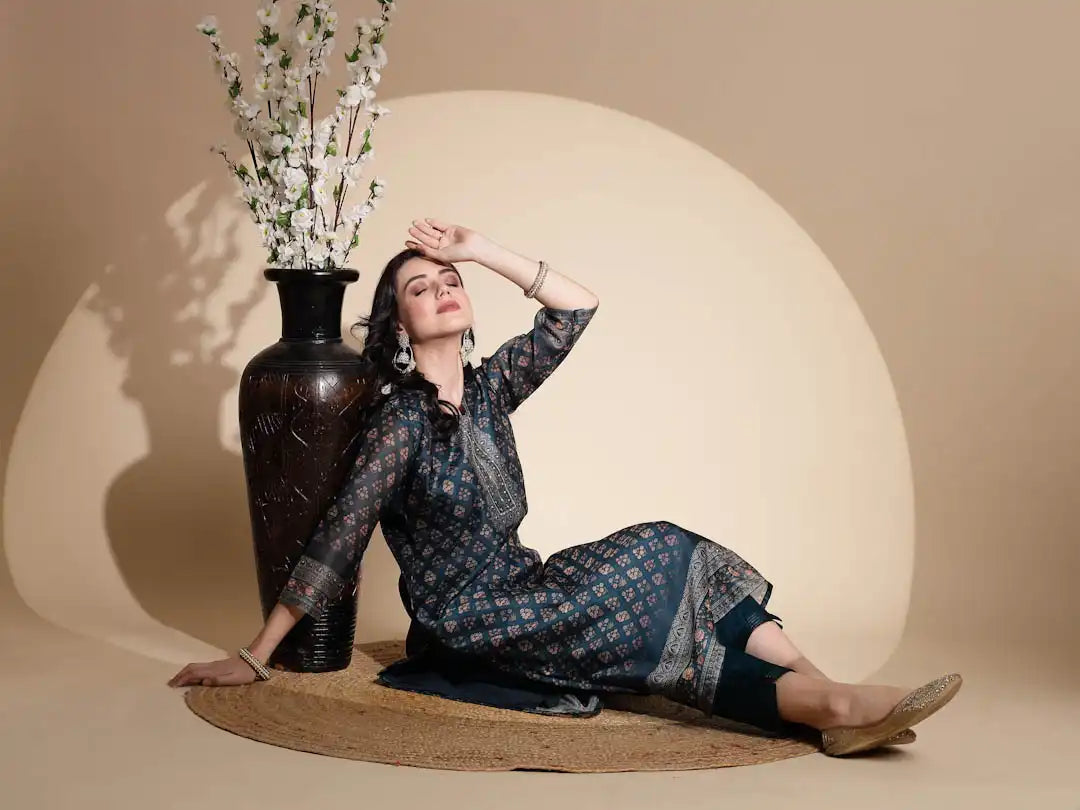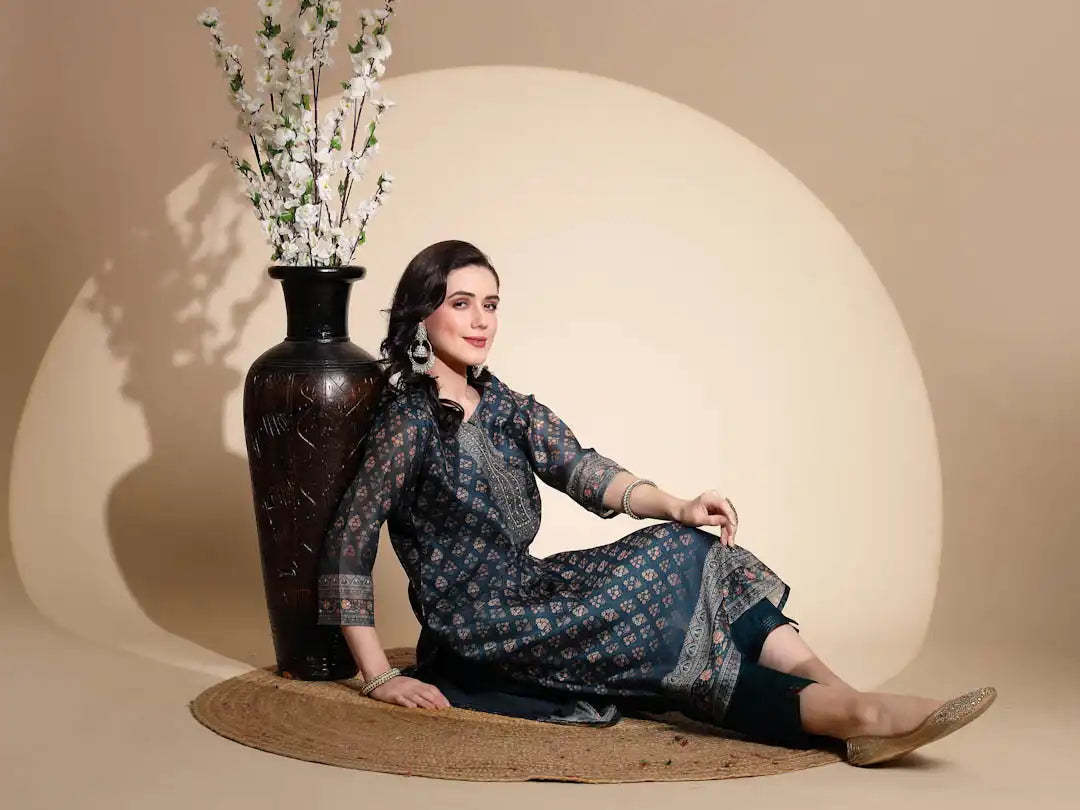 Blue Embroidery Print Three Fourth Sleeve Cotton Kurta Set
Size:
M
The Global Republic Kurta and Bottom Sets appear to be a stylish addition to your wardrobe, offering a fusion of traditional Indian inspiration with a touch of modern elegance. Here are some key features and styling suggestions:
Inspired by India's Traditions and Grace: These sets are designed with an evident influence from Indian traditions and the grace of womanhood. This combination of tradition and contemporary fashion can add a unique and elegant touch to your style.

Round Neck & 3/4th Sleeves: The round neck and 3/4th sleeves are classic design elements that can be flattering and comfortable. They add a timeless quality to the outfit, making it suitable for a variety of occasions.

Styling Suggestions: To complete the look and add a touch of elegance, consider pairing the Global Republic Kurta and Bottom Set with the following:

Strappy Heels: Strappy heels can elevate your outfit, making it suitable for more formal events or special occasions. They add a touch of sophistication to your ensemble.

Gold Jhumkis: Traditional Indian jewelry like gold jhumkis can be a perfect accessory to enhance the overall look. They add a cultural and elegant flair to your style.
By combining these elements, you can create a sophisticated and elegant look that reflects both the rich traditions of India and your personal style. The Global Republic Kurta and Bottom Sets can be a versatile addition to your wardrobe, suitable for various occasions that call for an infusion of traditional and modern fashion.
Very comfortable.
The material is soft and it's very comfortable to wear colour is same as shown in the picture.
Amazing.
Amazing product. I am happy with this product.
Great
As expected its really nice.