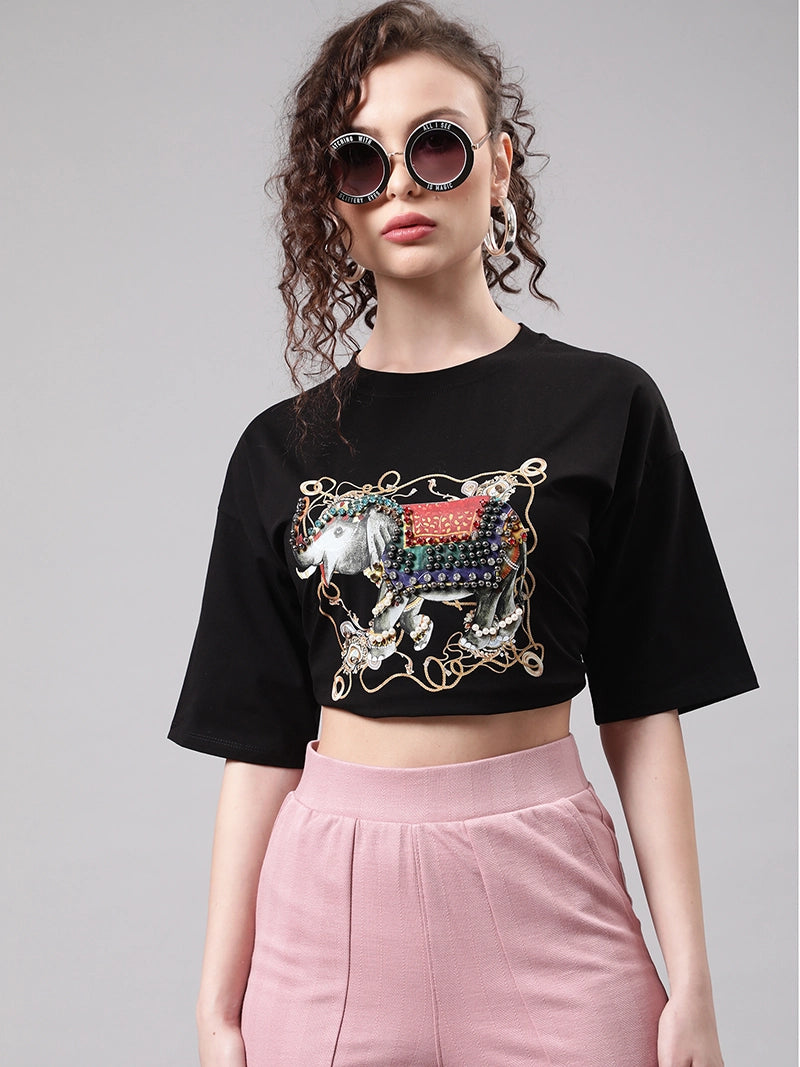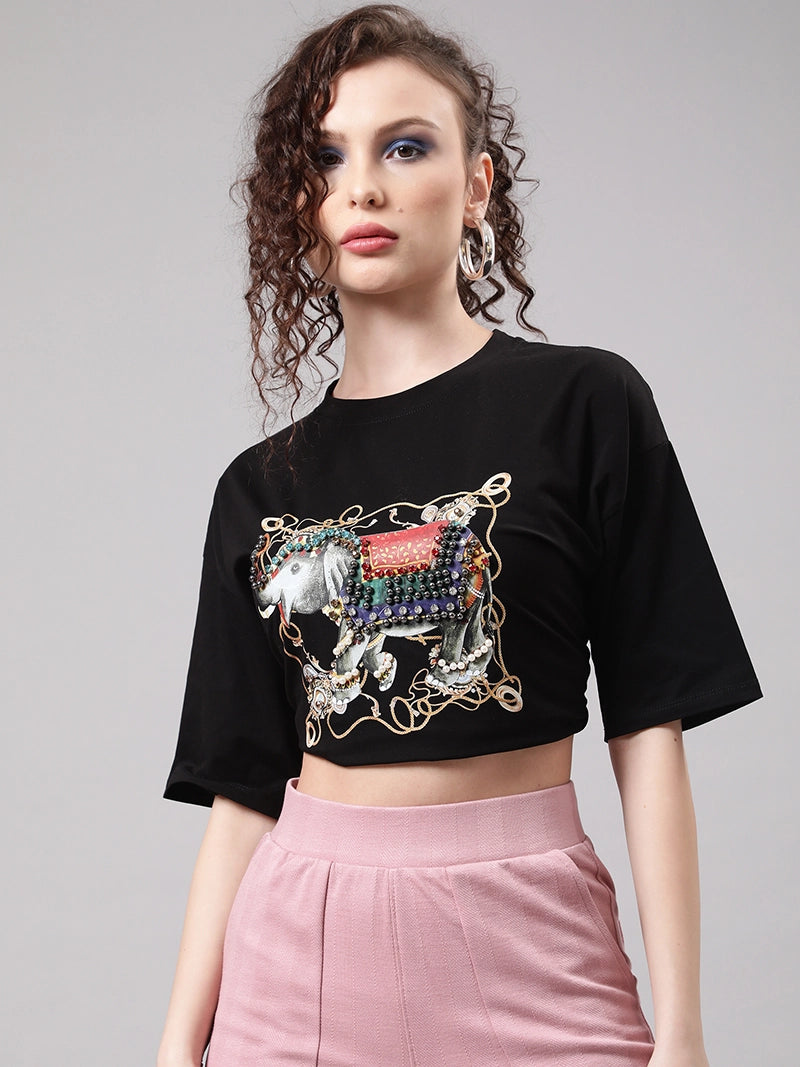 Women Black Animation Elephant Tee T-Shirt
size:
S/M
Styling views & features -Women black animation elephant tee t shirt with lose-fit look & perfect for your lavish outing with straight sleeves that makes it a cool-wearing article for Casual look! Pair it with your exclusive denim.
Neck:RoundNeck
Sleeve Style:Straightsleeves
Sleeve Length:3/4lengthSleeves
Fit:Straight-Fit
Fabric:Knitted cotton-poly fabric
Color and pattern:Black & Solid fabric.
Hem Length:WaistLength
Occasion:Casual
Styling Tips:Pair it with jeans, jeggings, or shorts,and casual shoes or sandals
Care Instructions:GentleMachine Wash & Hand Wash,Do not Bleach.
Country of origin:India
Great
As expected its really nice.
Awesome
Love it. Comfortable and stylish.
Very comfortable.
The material is soft and it's very comfortable to wear colour is same as shown in the picture.
Worth buying
Must buy. Very nice prodct.