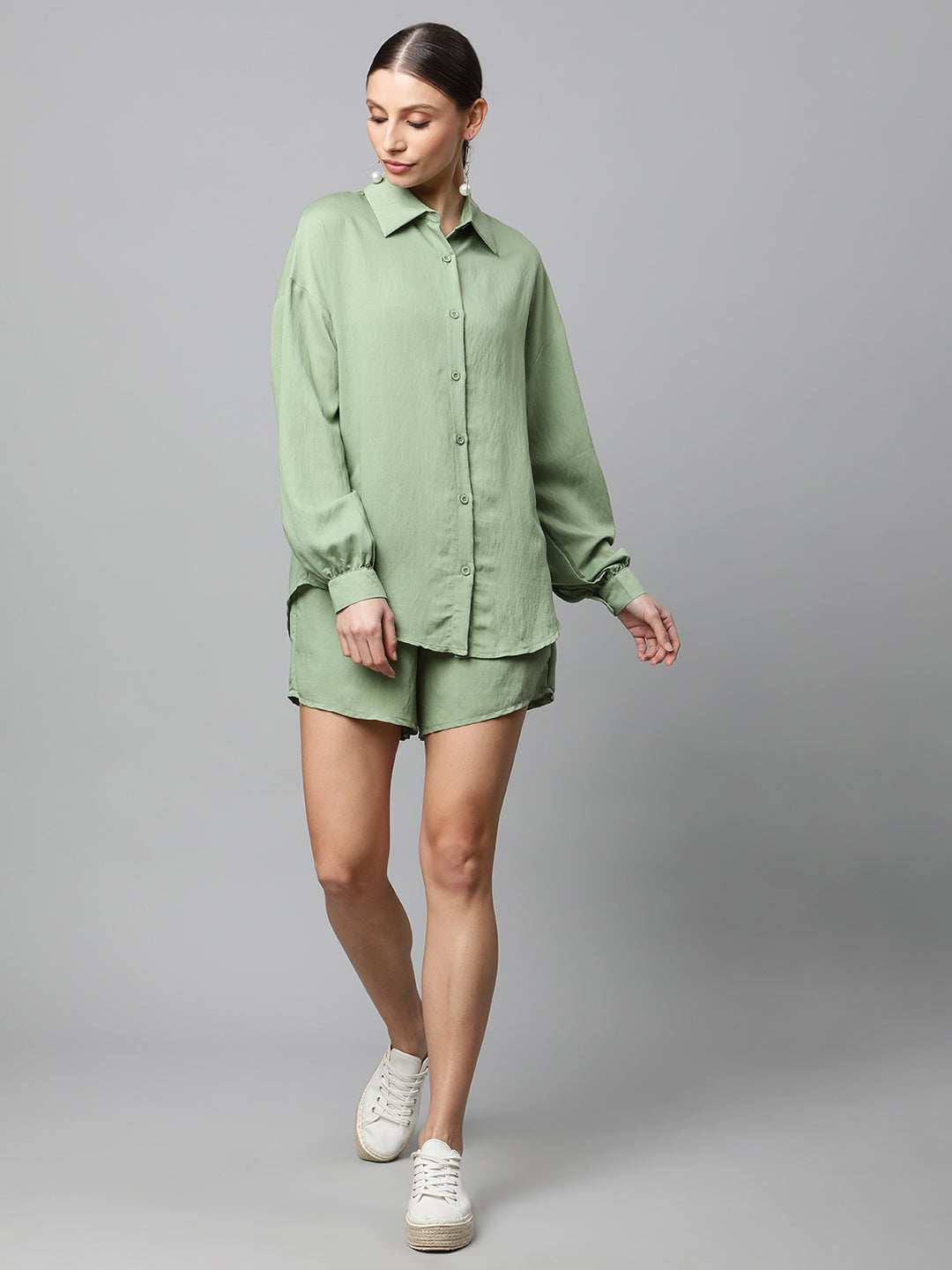 Women Olive Green Short Casual Co-ord Sets
size:
L/XL
Global Republic Olive Green Short Casual Set is asartorial masterpiece that combines comfort and style.
The lush olive green hue adds serenity to your wardrobe, while the cuffed sleeves on the shirt will give you a chic & refined look. The shirt's cuffed sleeves and the shorts' seamless design embody timeless sophistication, while the olive green hue adds a touch of contemporary flair.
With a unique blend of practicality and high fashion, this set is perfect for an elegant brunch or an afternoon stroll. Indulge in the art of dressing well and make a statement with our Women Olive Green Short Casual Set.
Neck: Collared Neck 
Sleeve Style: Straight sleeves
Sleeve Length: Full Length Sleeves 
Fit: Straight-Fit
Fabric: Knitted cotton-poly fabric
Colour and pattern: Olive green & Solid fabric.
Hem Length: Waist Length
Occasion: Casual
Care Instructions: Gentle Machine Wash & Hand Wash, Do not Bleach.
Country of origin: India
Styling Tips: Pair it with jeans, jeggings, or shorts, and casual shoes or sandals 
Awesome
Love it. Comfortable and stylish.
Happy customer
Happy with the purchase.worth the penny.