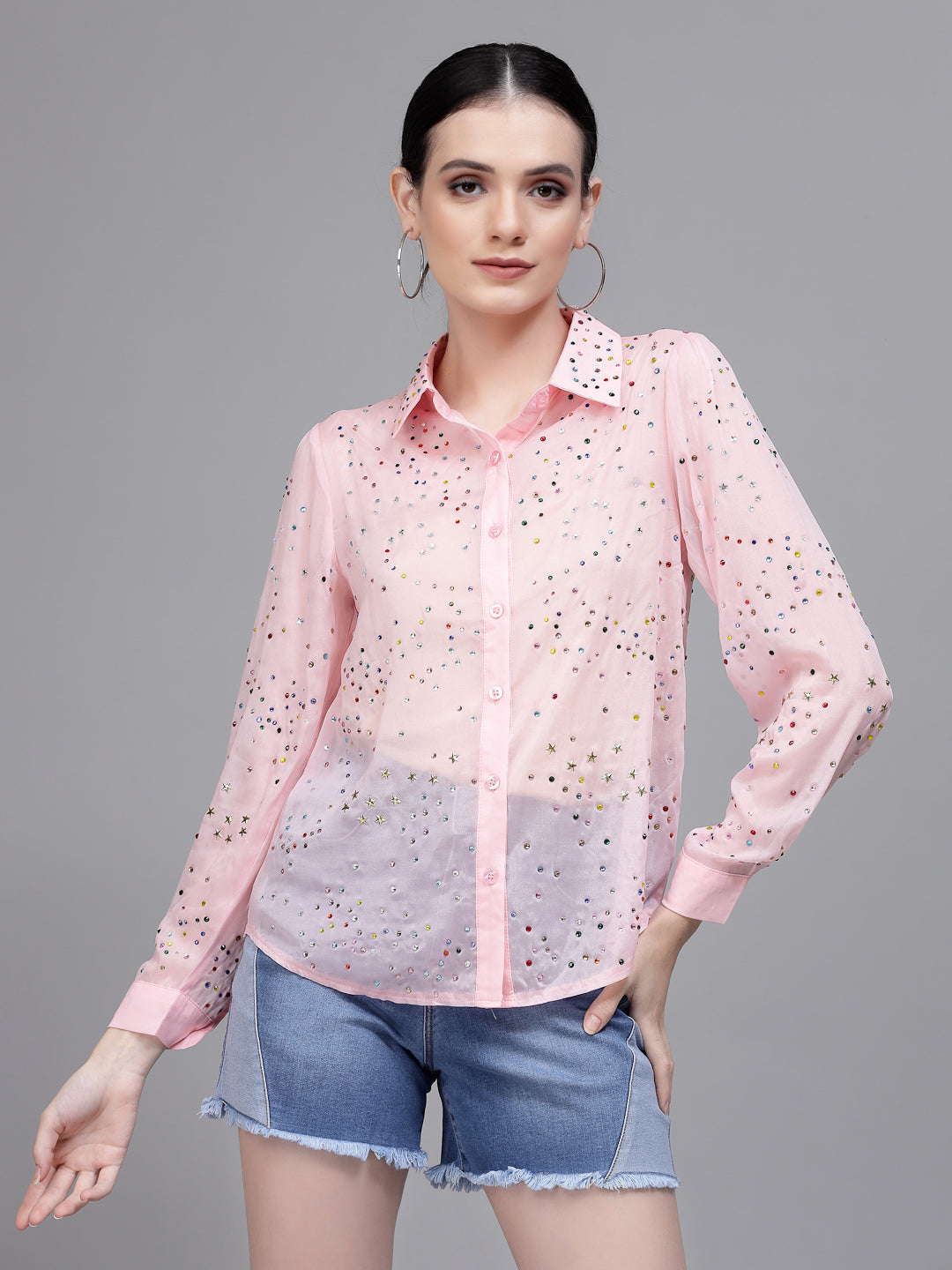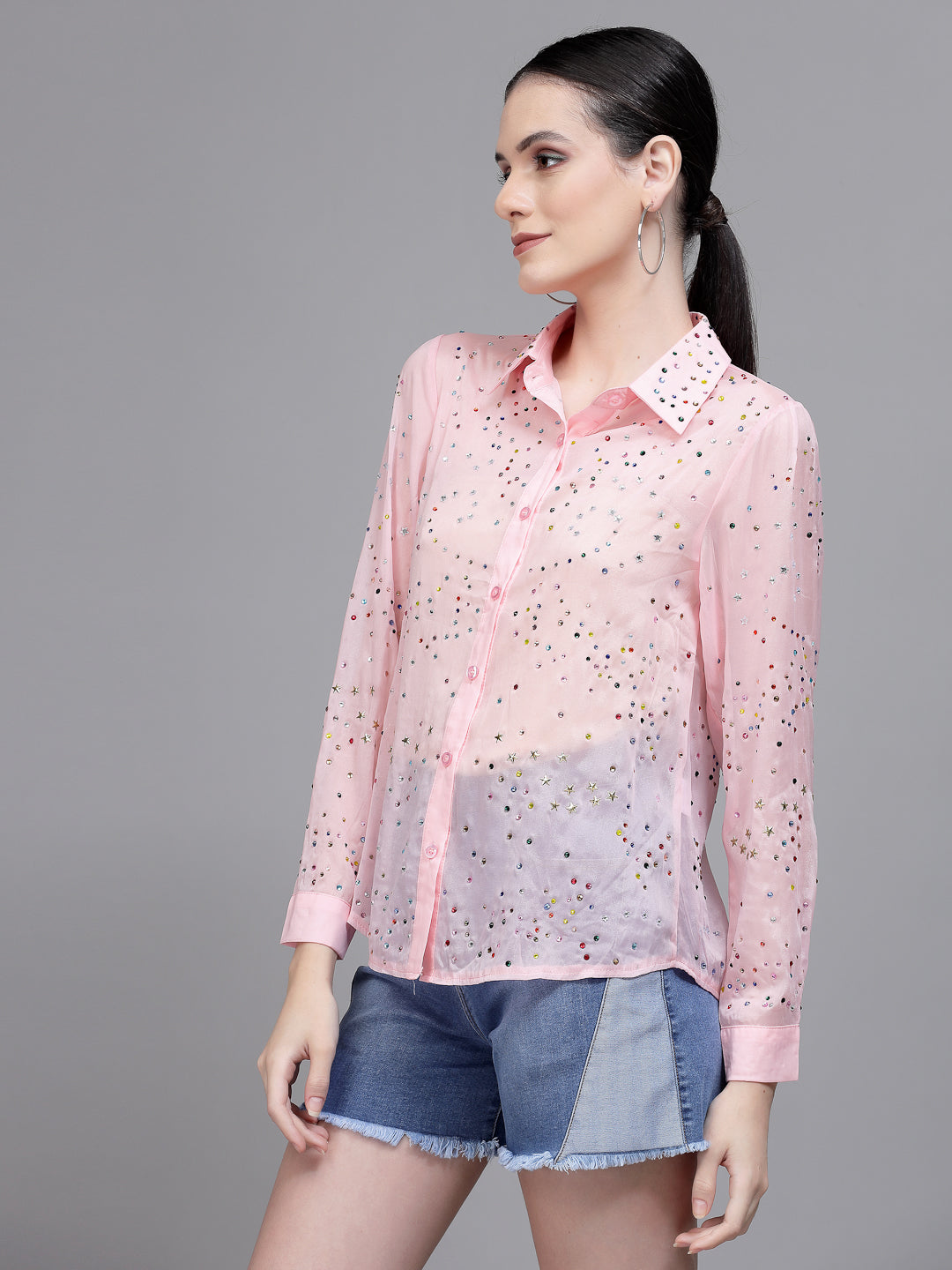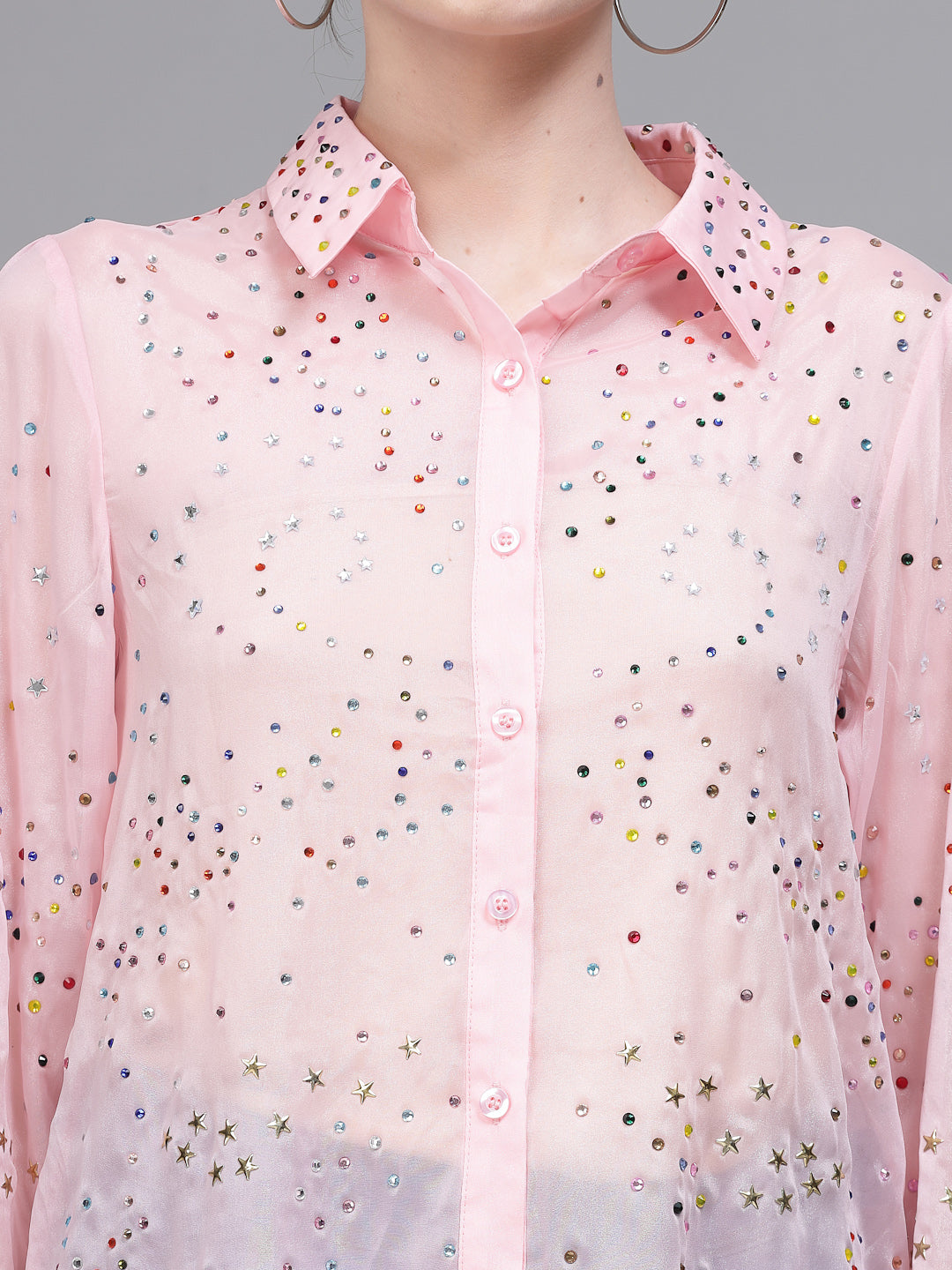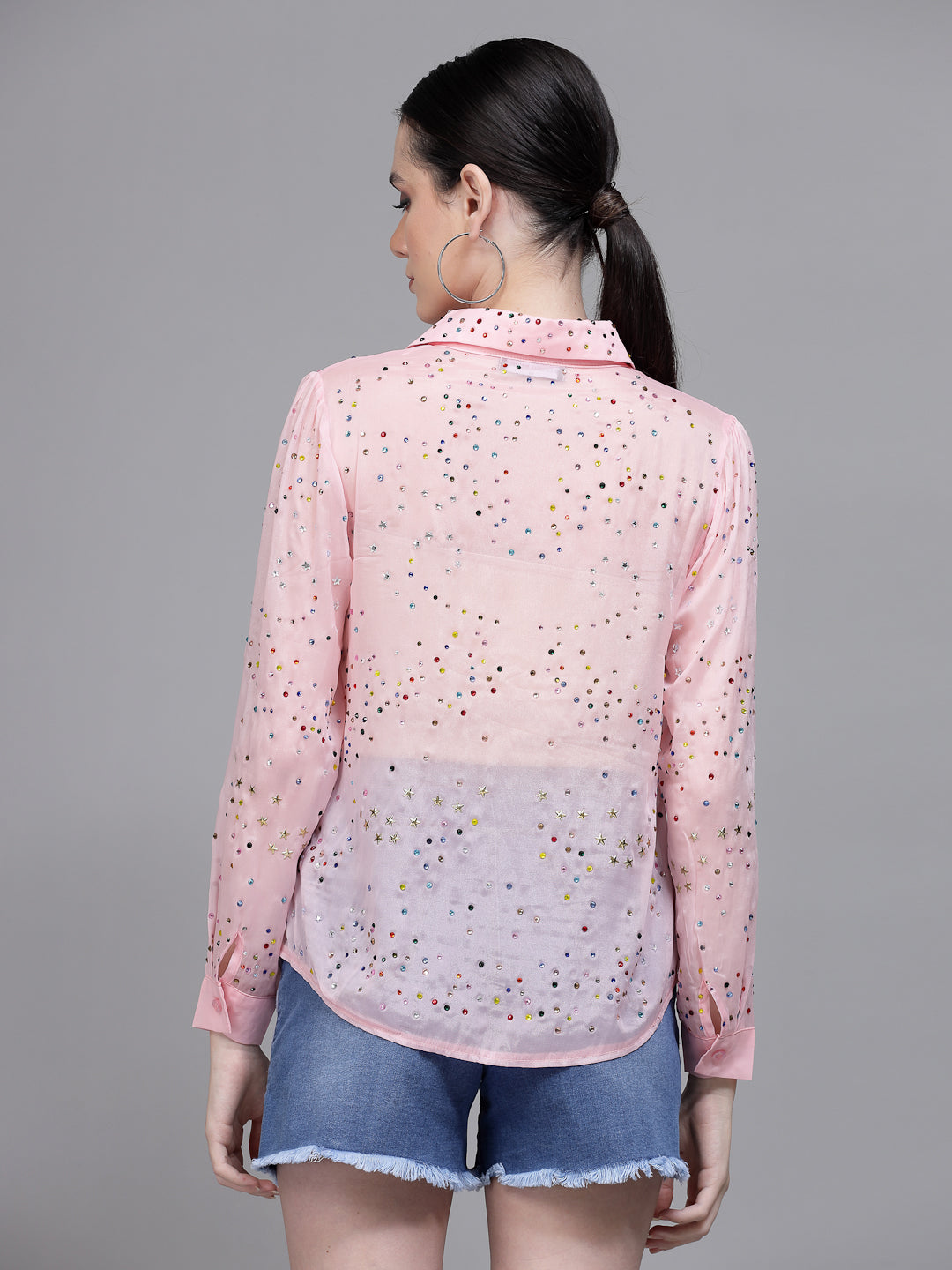 Women Pink Straight Fit Collar Neck Embellished Shirt
size:
S
Looking for a shirt that sparkles with charm and adds a touch of magic to your wardrobe? Try our Women's Pink-Collar Neck Embellished Shirt.
Adorned with a whimsical array of multicolour small stone stickers, this shirt is a true masterpiece of style. From the collar neck to the full sleeves, every inch of this shirt exudes charm and uniqueness. Crafted from a comfortable and breathable fabric, it ensures you feel as fabulous as you look. Pair it with tailored trousers for a chic office ensemble or with jeans for a vibrant weekend look.
Product Care Instructions: Dry Clean Only
Style Name: Retro
Fitting type: Tailored Fit
Gender: Womens
Sleeve Type: Puff Sleeve
Product Lifecycle Supply Type: Fashion
Shirt Body Type: Regular
Closure Type: Button
Special Features: Quick Dry
Special Features: Sun Protection
Nice.
Very nice product just loved it.
Nice.
Very nice product just loved it.