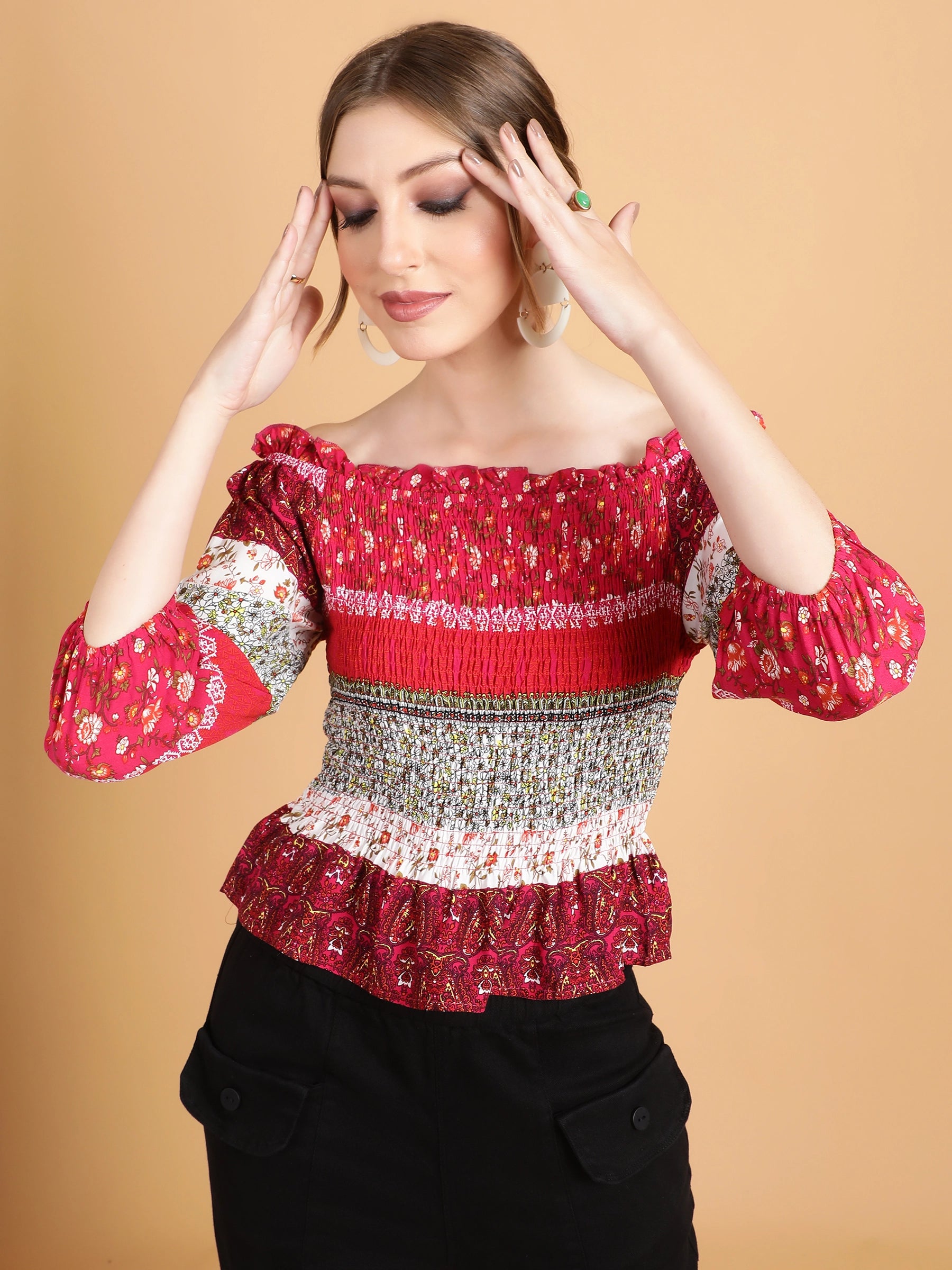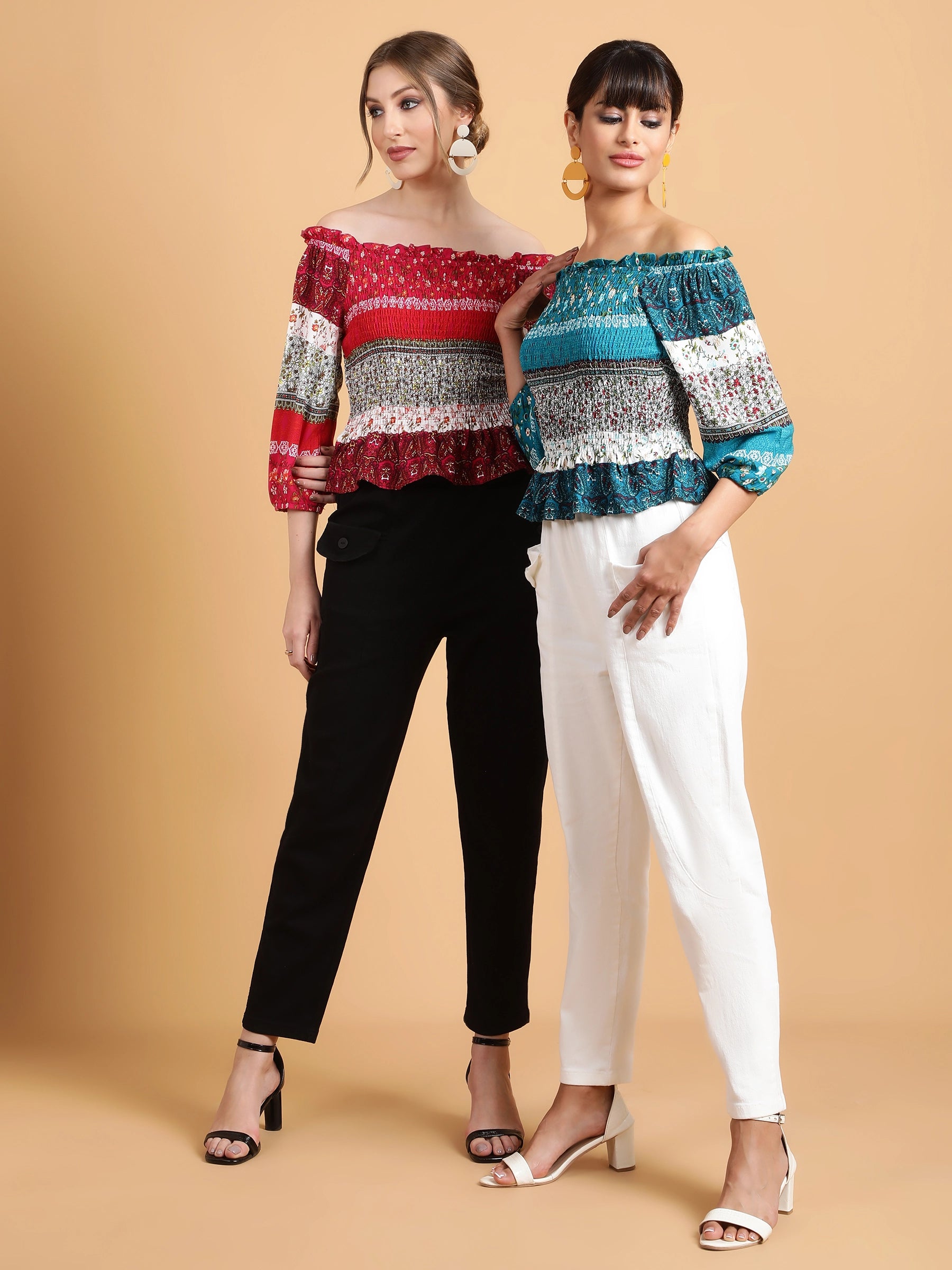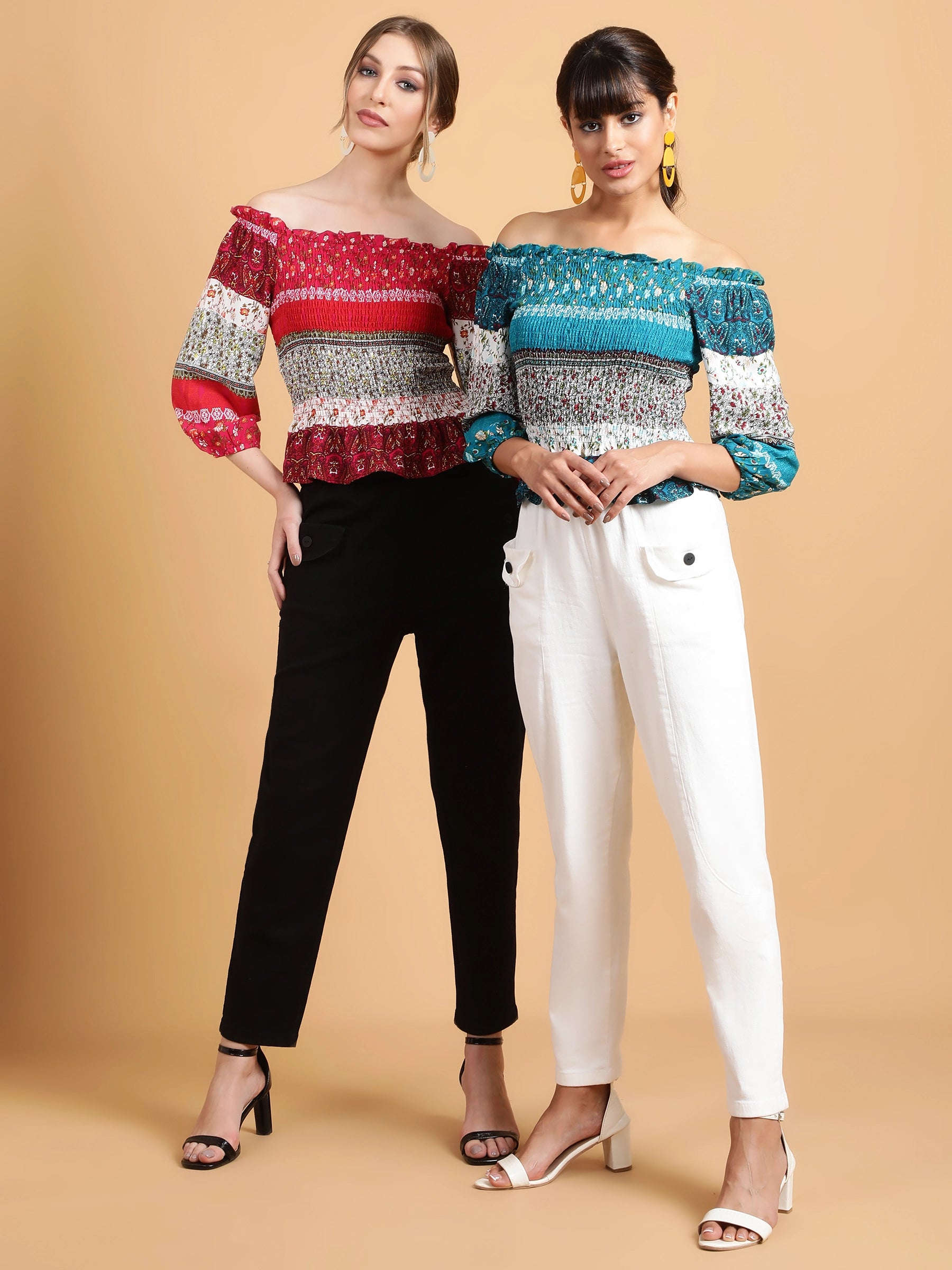 Women Red Snug Fit Boat Neck Floral Print Top
size:
S
Exudes a carefree and chic bohemian vibe with Global Republic Reddish Crape Mini-Floral Printed Top.
Featuring an off-shoulder neckline that gracefully accentuates your collarbones and shoulders, this top is perfect for flaunting creativity and flair in your outfit. The cropped length adds a touch of playfulness to your outfit, while the intricate floral prints in white and red hues create a harmonious blend of colors. The elastic top from the middle cinches the waistline, creating a flattering silhouette that complements everybody's curve. The regular sleeves offer the right coverage, making this top perfect for all seasons.
Pair it with your favorite denim jeans or a flowing maxi skirt to rock every occasion.
So, why wait Add a bohemian charm to your wardrobe with this beautiful piece today!
Neck: Off-Shoulder
Sleeve Style: Regular sleeves
Sleeve Length: Off-Shoulder
Fit: Crop-Fit
Fabric: Knitted cotton-poly fabric
Colour and pattern: Reddish & Mini-Floral fabric.
Hem Length: Cropped Length
Occasion: Casual, Semi-Formal.
Care Instructions: Gentle Machine Wash & Hand Wash, Do not Bleach.
Country of origin: India
Styling Tips: Pair it with jeans, jeggings, or shorts, and casual shoes or sandals
Love the Fabric
Fabric and Quality of products are awesone