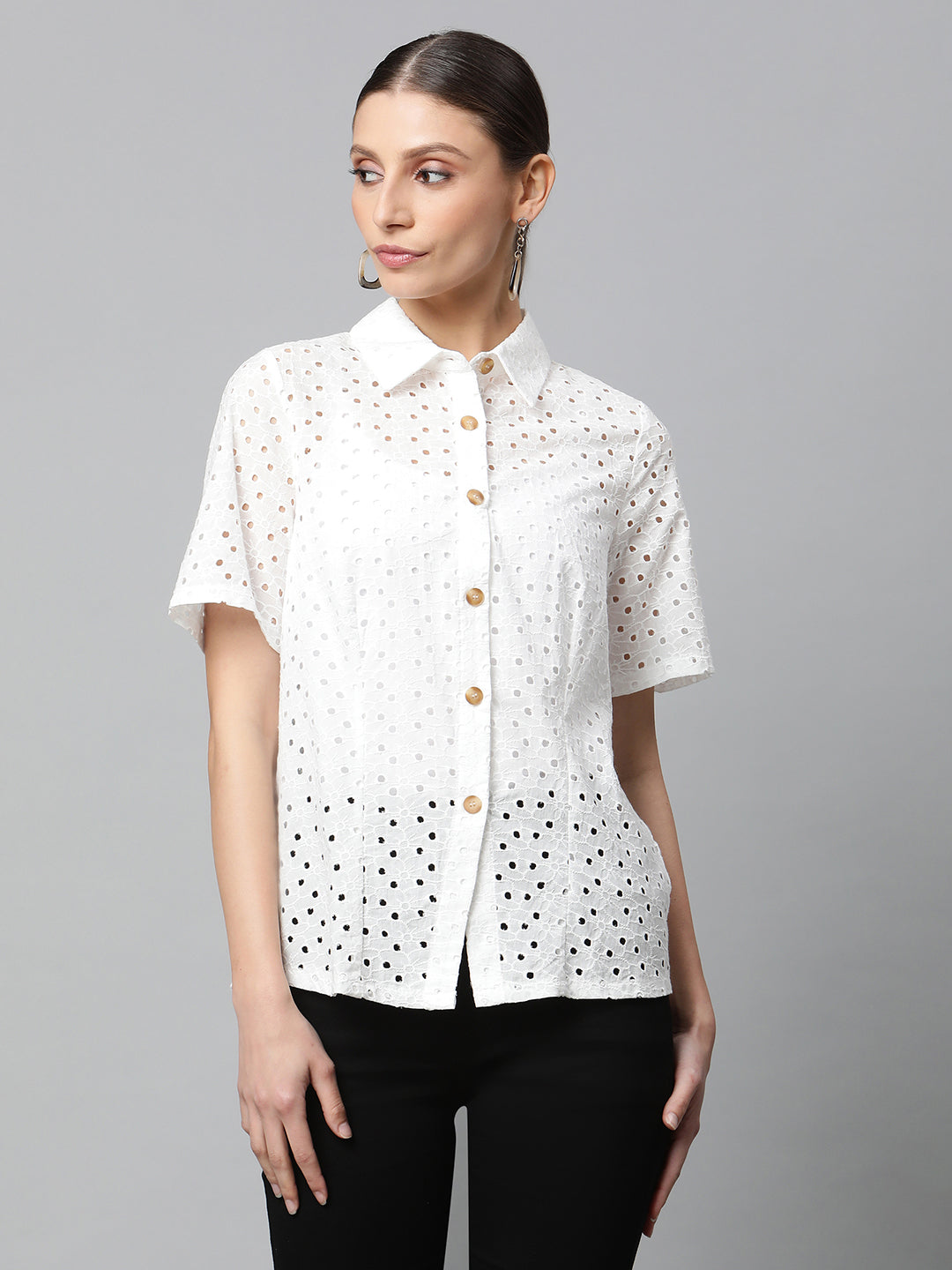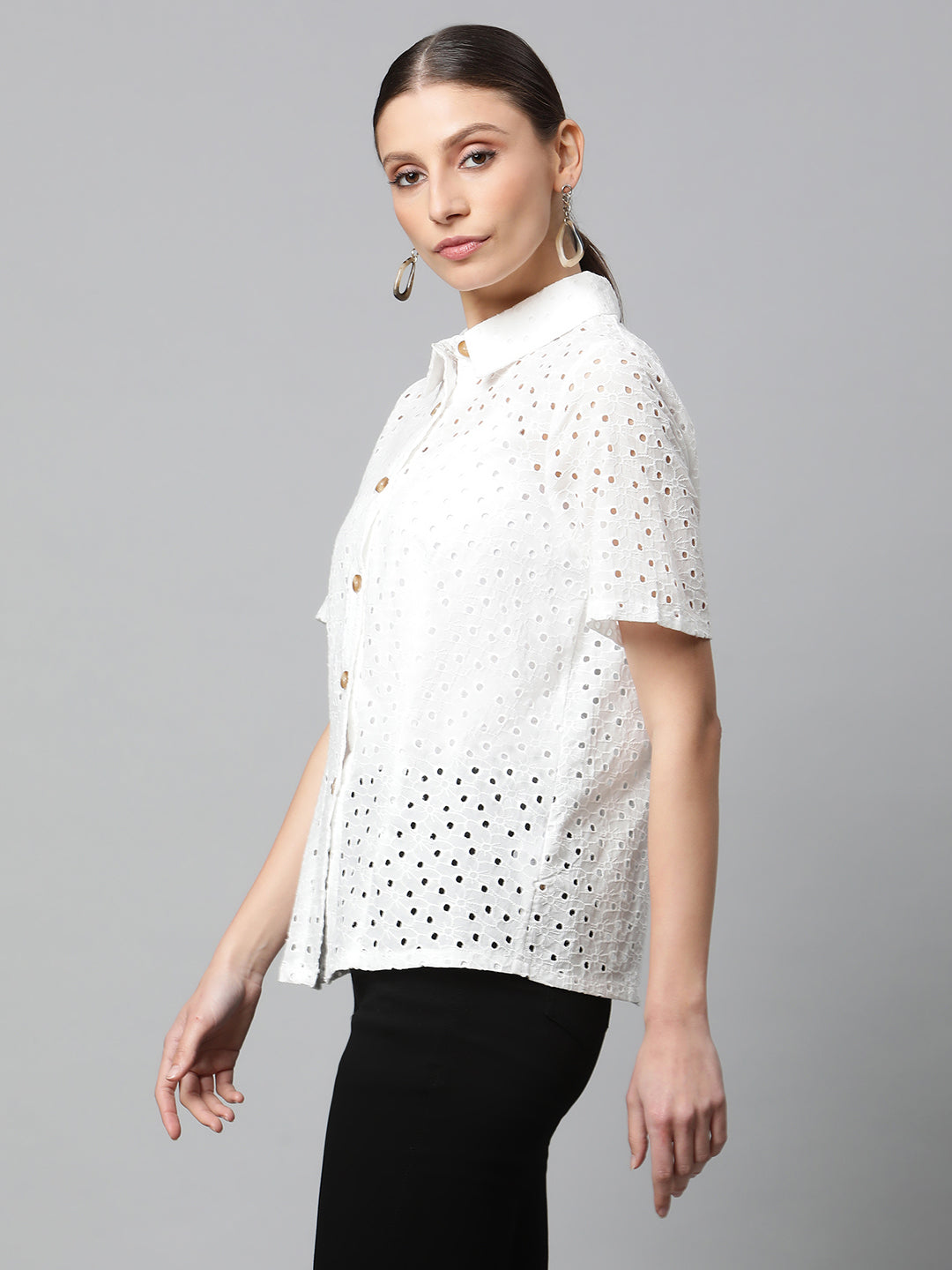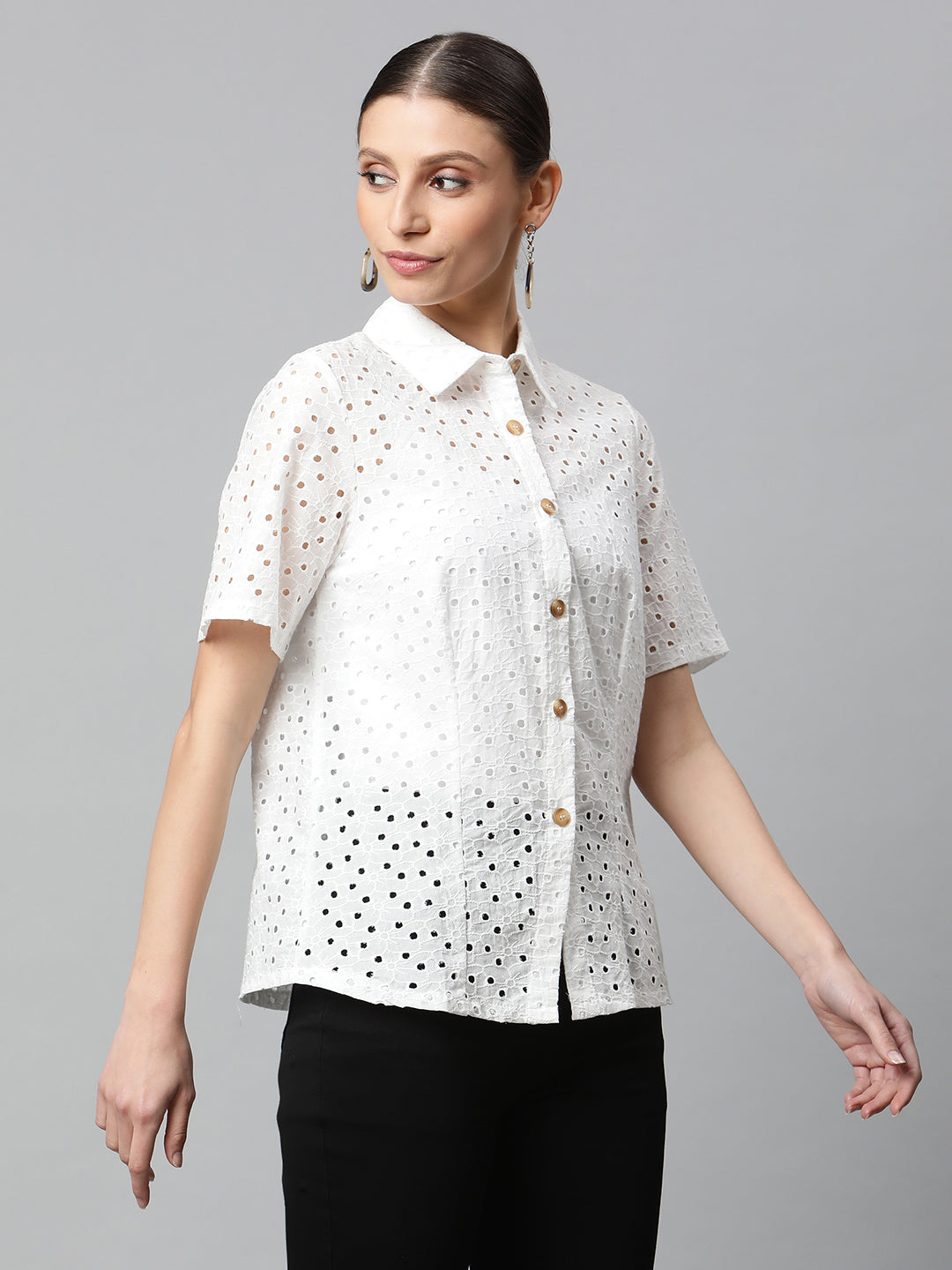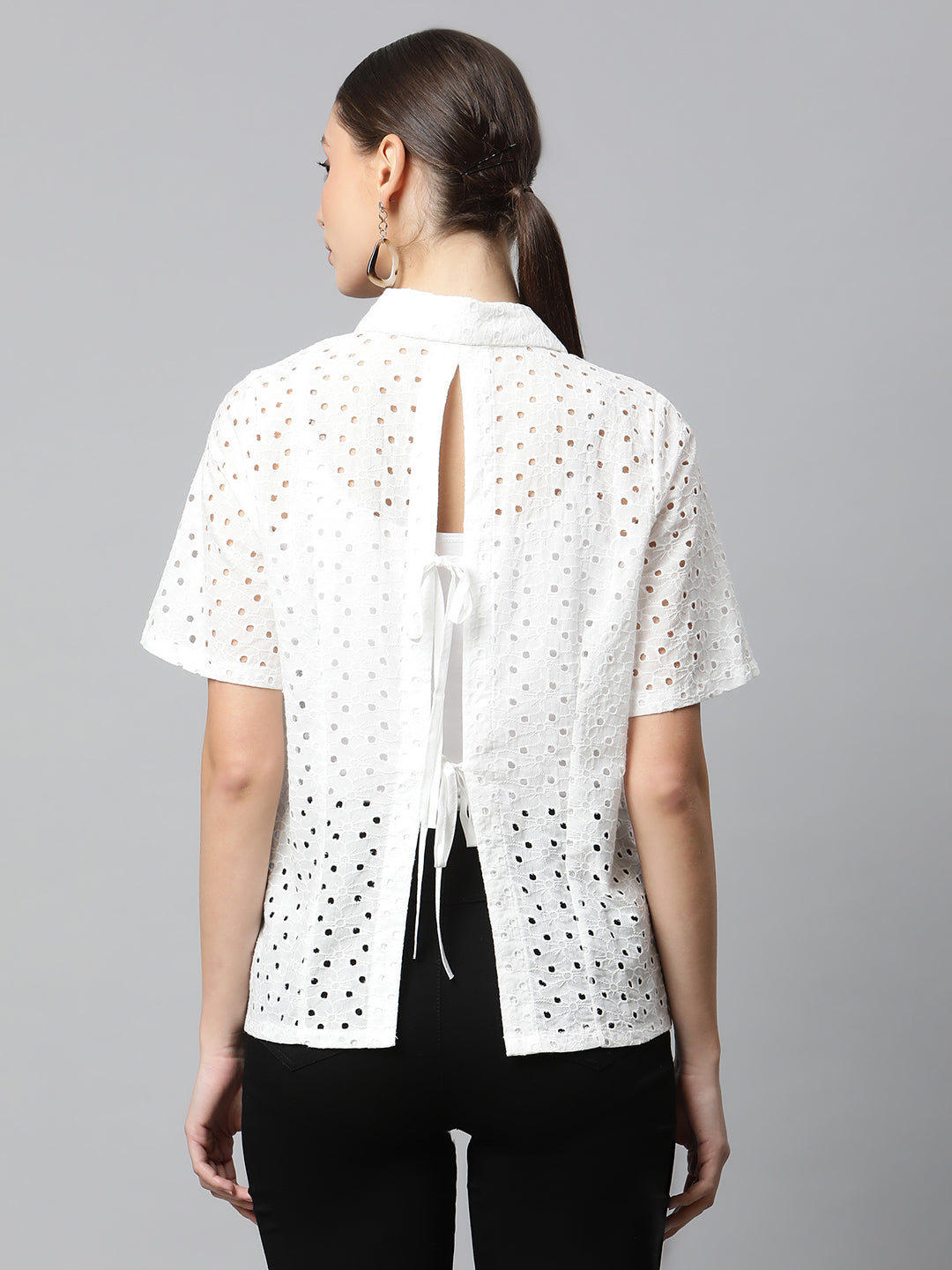 Women White Schiffli Embroidered Straight Fit Shirt
size:
M
Time to replace your ordinary white shirts and turn heads with Global Republic's White Circle-Cut Embroidered Shirt!
Crafted from high-quality cotton fabric, this shirt allows your body to breathe and keeps you comfortable even in harsh sunlight. The circle-cut design and collared neck add a touch of professionalism and an exciting twist to the classic silhouette, giving it a contemporary and sophisticated vibe. The waist-length design is flattering on any body type, giving you a sleek and streamlined silhouette.
Whether you're headed to your workplace or hanging out with friends, this outfit is the best bet for the day.
Neck: Collared Neck
Sleeve Style: Straight sleeves
Fit: Straight-Fit
Fabric: Knitted cotton-poly fabric
Colour and pattern: White & Solid fabric.
Hem Length: Waist Length
Occasion: Casual
Care Instructions: Gentle Machine Wash & Hand Wash, Do not Bleach.
Country of origin: India
Styling Tips: Pair it with jeans, jeggings, or shorts, and casual shoes or sandals
Worth buying
Must buy. Very nice prodct.